Can 'Craft' Do for Soda What It Did for Beer?
by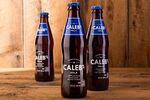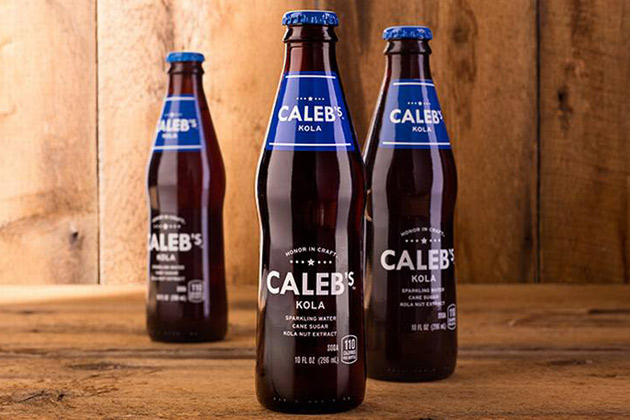 It's called Caleb's Kola, it comes in a svelte glass bottle, and even though the name Pepsi appears nowhere on the label—the tag line "Honor in Craft" does—this is a PepsiCo product. "Caleb" is Caleb Bradham, who in the 1890s developed the recipe for Pepsi.
PepsiCo is testing the craft soda at select Costco stores in Maryland, New York, Virginia, and Washington, D.C., the Associated Press reported.
Craft beer's been a huge hit, so why not give it a shot with soda? When you consider that Americans are drinking less soda, and that colas in particular are suffering, it makes sense that the leading soft-drink makers are seeking new ways to reach consumers. "Everyone is looking for some way to make colas appealing to the millennial demographic," which values authenticity in brands, says Jonas Feliciano, an analyst at Euromonitor International. The problem for Coca-Cola and Pepsi is that they "are seen as commodities."

One distinction between craft soda and craft beer is that while Caleb's is being introduced in limited distribution without any corporate branding, it still is made by Pepsi rather than by a small, independent, small-batch producer. It may lack the kind of sentimentality that craft consumers value. Beers such as Blue Moon have been dismissed by beer snobs for their corporate ownership, and Caleb's runs the same risk. PepsiCo declined to comment for this story.
Given the ingredients in the new soda, Caleb's isn't just regular Pepsi in a new bottle:
• Caleb's Kola: sparkling water, cane sugar, caramel color, phosphoric acid, natural flavors, sodium citrate, caffeine, gum arabic, citric acid, kola nut extract
• Pepsi: carbonated water, high fructose corn syrup, caramel color, sugar, phosphoric acid, caffeine, citric acid, natural flavor
Starbucks's gradual rollout of "handcrafted" Fizzio drinks points to continued interest in premium sodas despite recent problems in the industry. Specialty sodas have been around for a while, and they haven't been a sure bet. Jones Soda, for instance, is still struggling to be profitable again after the launch of its cheaper cans cannibalized sales of its higher-margin bottles. "If Jones was a fad that rose and fell, craft sodas could similarly follow that trajectory, but it's still way too early to tell," says Feliciano.
Feliciano sees Pepsi's new cola as a niche product that will do better at restaurants, since there are already well-known and cheaper options for consumers to stock the fridge with.
Before it's here, it's on the Bloomberg Terminal.
LEARN MORE