P&G Plans to Cut Water Use an Additional 20% by 2020
Lauren Coleman-Lochner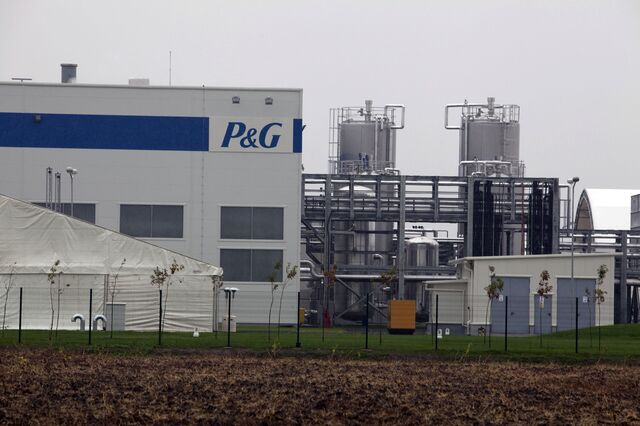 Procter & Gamble Co., the world's largest consumer-products maker, plans to cut the water used in manufacturing by 20 percent in the next six years as part of an expansion of its sustainability goals.
The maker of Tide detergent and Pantene shampoo also aims to make 90 percent of its packaging recyclable by 2020 or have started programs that create the ability to recycle it, Cincinnati-based P&G said today in a statement.
P&G set a goal in 2010 of using 100 percent renewable energy and recycled materials as retailers such as Wal-Mart Stores Inc. mandated reductions in packaging and water content for the items they sell. P&G said it already cut water usage in its plants by 70 percent per unit of production in the decade through 2012.
"P&G's growth objectives and sustainability goals are mutually interdependent," Martin Riant, executive sponsor of sustainability and head of the baby, feminine and family care division, said in the statement.
P&G fell 1.6 percent to $83.37 at the close in New York. The shares have gained 2.4 percent this year, compared with a 1.4 percent gain for the Standard & Poor's 500 Index.
Before it's here, it's on the Bloomberg Terminal.
LEARN MORE