Time Warner Cable Trades Reflect Concern in Comcast Deal
Todd Shields and David McLaughlin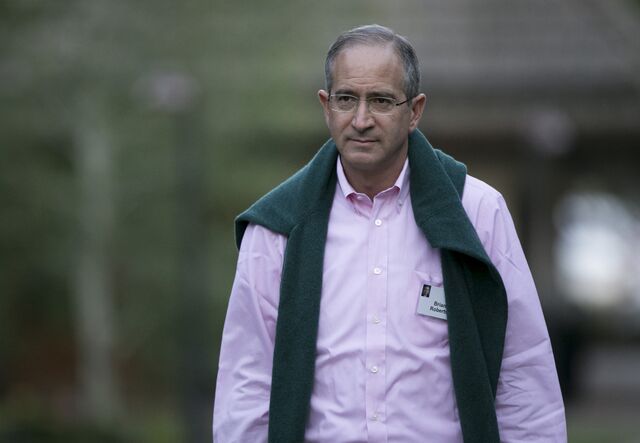 Trading in Time Warner Cable Inc. stock reflects concern that regulatory approval of Comcast Corp.'s acquisition won't be as quick or clean as anticipated.
The difference between Time Warner Cable's stock price and what Comcast promises to pay shareholders when the deal closes has more than doubled since April, reaching its widest point of
7.75 percent on Sept. 30, data compiled by Bloomberg show. It stood at 7.59 percent at yesterday's close.
A decision by regulators to extend a review of the deal and opposition by large companies such as Netflix Inc. and Discovery Communications Inc. have fueled the pullback. There was a sense early on that Comcast's lobbying and ties to the Obama administration meant serene passage, said Christopher Pultz, head of merger arbitrage for Kellner Capital in New York.
"This was just going to get waved through," Pultz said. "All of a sudden people realize maybe there's a little more risk in this than people thought."
Investors don't expect the $45.2 billion deal to fail, Pultz said. Shareholders of both companies voted to approve the deal this week, and Comcast reiterated expectations for the acquisition to close in early 2015 as planned.
"It is common for a transaction of this size to go through an extensive regulatory review," said John Demming, a spokesman for Philadelphia-based Comcast. "We remain confident."
Spooked Traders
What traders are on alert for is how far the U.S. government will push in seeking concessions in return for allowing a merger of the two largest cable-television providers in the nation, Pultz said. Regulators in 2011 insisted Comcast follow open-Internet rules before letting the company buy NBC Universal.
The difference between Time Warner Cable's market price and Comcast's offer price was as low as 3.2 percent in April, about two months after the acquisition was announced. The premium surpassed 7 percent last month before starting to fall at the beginning of October. Then, it ticked up when the Federal Communications Commission extended by three weeks, to Jan. 27, its informal 180-day deadline for finishing its review.
The FCC extension "spooked" some traders, said Keith Moore, an event-driven strategist at MKM Partners LLC in Stamford, Connecticut.
"Some people might interpret it as 'Oh they need more time to analyze it. Maybe there is an issue,'" Moore said. "I don't think fundamentally anything has changed."
"Now you get people objecting, the time period being extended, and a very soft stock market," Moore said. "It's a very wide spread."
Routine Event
The extension was a "routine" event for an FCC transaction review, said Sena Fitzmaurice, a Washington-based spokeswoman for Comcast. The FCC twice halted its review before letting Comcast buy NBC Universal.
The timing of regulatory approval is key for merger arbitrage traders, who seek to profit from the difference between the stock price of a target company when a deal is first announced and the price at which it will be acquired. The length of time it takes to close and the risk of that not happening determines the arbitrage spread, which narrows as the transaction nears completion.
The difference was 7.59 percent yesterday, or about $10.82 a share. The deal, announced Feb. 13, agreed to pay 2.875 Comcast shares for each Time Warner Cable share. That values each Time Warner Cable share at $153.30 as of yesterday.
A similar-sized pay-TV deal, AT&T Inc.'s $48.5 billion takeover of DirecTV, has followed a different trajectory. The premium rose to a high of 15.6 percent within only two weeks after the deal was announced. It has fallen steadily since and was at 9.15 percent as of yesterday.
Shifting Positions
Just like AT&T's deal, Comcast's purchase needs approval from the FCC and the Justice Department. Time Warner Cable would give Comcast a cable presence in the biggest U.S. TV markets, New York and Los Angeles, and boost its number of video customers by 7 million to 29 million.
Traders consider the FCC extension of the Comcast review "a negative," said Kathleen Renck, New York-based head of merger arbitrage at FBN Securities.
"In these really long deals if someone smells there could be an issue, they'll lighten up and put it back on later," she said. "But that doesn't mean the tide has shifted."
"People are responding to a very volatile market environment and are shifting positions."
Before it's here, it's on the Bloomberg Terminal.
LEARN MORE