P&G Takes Its First-Ever Urban Campaign to the Streets, Subway
Lauren Coleman-Lochner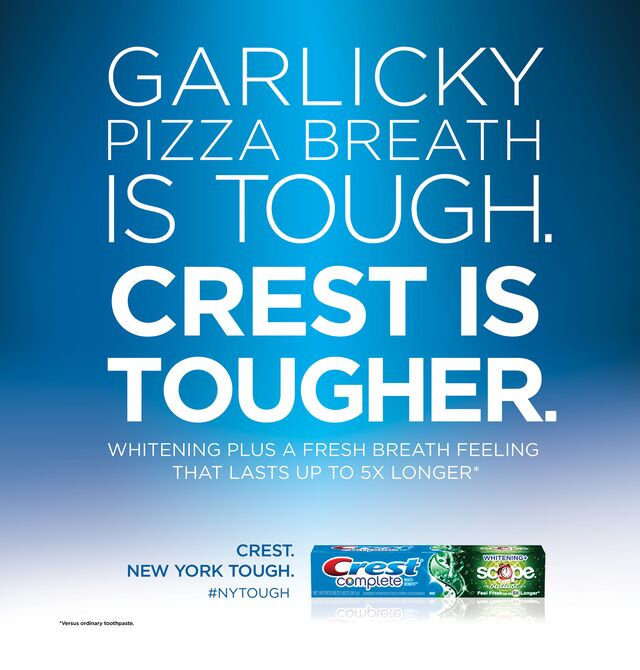 The No. 6 subway line, running through Manhattan and the Bronx, provides a crash course in coping with crowds and varying degrees of personal hygiene.
So it's a logical venue for Procter & Gamble Co. to promote deodorant, toothpaste and air freshener in its first ad campaign focused on urban consumers. The marketing push, called New York Tough, is aimed specifically at residents of the biggest U.S. city, who can see the advertising on subway trains and hear it on local radio.
The ads, which began appearing in May, will be followed next week by an online series featuring new "Saturday Night Live" cast member Michael Che. He'll interview New Yorkers on the challenges of living in the city. Sample observation: "If you've ever been on an uptown bus on a day like today when it's hot and humid, you know what smell is."
The campaign is a departure for P&G, the maker of Bounty paper towels and Tide detergent, whose ads frequently feature suburban moms. With the industry suffering from sluggish growth, consumer-products companies are under increasing pressure to broaden their appeal. Singles also make up more than half the adult population now, according to the Bureau of Labor Statistics. That means traditional moms aren't making as many buying decisions.
P&G is counting on slogans such as "Garlicky pizza breath is tough. Crest is tougher" to keep its products top-of-mind when New Yorkers have their special moments -- like armpits in the face on the crosstown local.
'Little Struggles'
"New Yorkers have little struggles every day in the city, and they add up," said Mark Jeffreys, an associate brand director for the Cincinnati-based company.
Much of the campaign is aimed squarely at the group many consider the quintessential New Yorker: the young, single apartment dweller. As part of the push, P&G sponsored a comedy night hosted by Marlon Wayans. There's also a Twitter component that uses the hashtag #NYTough and a sponsored post on BuzzFeed featuring "13 Smells That Every New Yorker Is Way Too Familiar With." (No. 1: "Mysterious odor left behind by the previous renter.")
The campaign encompasses Secret, Bounty, Crest, Tide and Febreze and Head & Shoulders brands and doesn't have an end date, Jeffreys said.
"We're not done in New York," he said.
Before it's here, it's on the Bloomberg Terminal.
LEARN MORE