Norway Fund to Buy BofA's London Offices for $944 Million
Jonas Bergman and Klaus Wille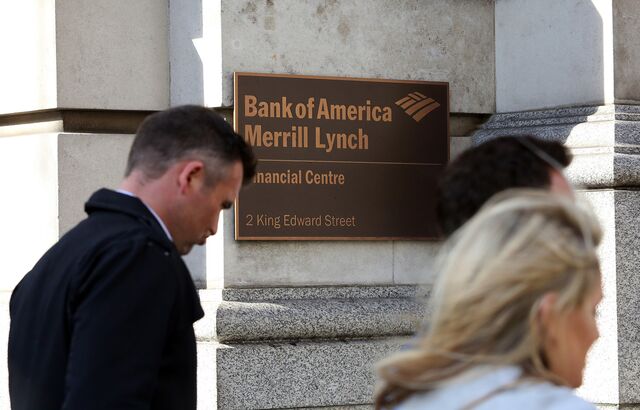 Norway's sovereign wealth fund, the world's largest, agreed to buy the Bank of America Merrill Lynch Financial Centre in London for 582.5 million pounds ($944 million) as it expands its bet on the U.K. capital.
The fund acquired the 585,000 square-foot (54,000 square-meter) office complex at King Edward St. from GIC Pte, Singapore's wealth fund, Oslo-based Norges Bank Investment Management said today in a statement. GIC bought the property from Merrill Lynch & Co. Inc. in 2007 for 480 million pounds.
Norway's $860 billion wealth fund formed a new real estate group in July to speed up its property investments and is seeking to invest almost $10 billion annually over the next three years. The fund owns properties on Times Square in New York and the Avenue des Champs-Elysees in Paris, as well as in Boston, San Francisco and Zurich.
"Norway's state fund is becoming a significant player in the international real estate market," said Sven Behrendt, managing director at Geneva-based GeoEconomica, which researches sovereign wealth funds. "GIC's decision must have been driven by broader portfolio considerations."
Norway's state fund in 2010 agreed to buy a $772 million stake in London's Regent Street from the Crown Estate and in August snapped up a stake in London's Mayfair district for 343 million pounds. That includes office and retail space on Savile Row, famous for its tailors, and Cork Street.
Single Tenant
The purchase announced today includes four independent office buildings. It's fully leased to Bank of America Merrill Lynch, which will continue to manage the property, according to today's statement.
Norway, Western Europe's biggest oil-and-gas producer, puts most of its petroleum revenue into its global pension fund, which invests 60 percent in stocks, 35 percent in bonds and 5 percent in real estate.
The share of real estate investments in the GIC portfolio was 7 percent as of March, according to its latest annual report published in August.
GIC is the world's sixth-biggest state fund with estimated assets under management of $315 billion, according to the website of London-based Institutional Investor's Sovereign Wealth Center.
During its last fiscal year ending March 31, the state investor bought Blackstone Group LP's 50 percent stake in London's Broadgate office complex. It also teamed up with U.S. property developer Related Cos. and the Abu Dhabi Investment Authority to purchase the headquarters space at Time Warner Inc. in New York City's Columbus Circle for $1.3 billion.
Before it's here, it's on the Bloomberg Terminal.
LEARN MORE