Thync Lets You Give Your Mind a Jolt
Can a Bluetooth-enabled device lead to inner peace?
By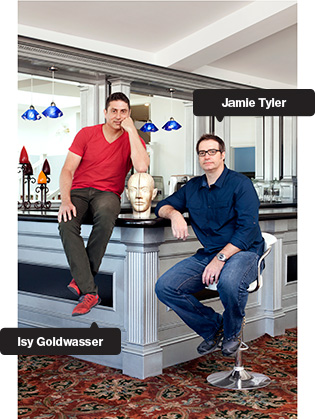 In a windowless conference room at Thync, a secretive startup in Los Gatos, Calif., I recently tried what may be Silicon Valley's strangest new product in years. The company's engineers carefully placed a prototype device with two electrodes on my head and asked if I wanted the "energy vibe" or the "calm vibe." I chose the latter, and for the next 12 minutes, they applied specifically calibrated levels of electricity to target my cranial nerves. When the skin under the pads started to tighten, I lowered the intensity setting on an accompanying iPhone app. It all seemed crazy—until halfway through the session, when the familiar knot of stress in my stomach evaporated.