At a Glittering Fifth Avenue Duplex, GOP Money Searched for a Savior
While the soirée's attendees insist they are fully focused on helping the party in the upcoming midterms, there was no mistaking the auditioning and tire kicking that was expected in advance of 2016.
By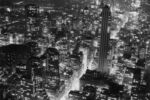 As the sun set over Central Park on Monday night, a parade of black town cars arrived at 834 Fifth Avenue, depositing well-heeled Republican donors in front of the Upper East Side apartment of Jets owner Woody Johnson. (Real estate side note: The 14-room, 5.5-bath duplex—site of many a GOP fundraiser over the years—is currently listed for $75 million—cash only—and features an "elegant curved staircase" that spans floors 11 and 12 of the illustrious co-op. Have at it!)
More from Bloomberg Politics: Newspapers prefer lesbians
A fleet of Chevy Suburbans, equipped with flashing lights and crewed by tense suit-and-earpiece-clad state troopers, stood guard at 64th Street to protect some People Who Would Be President. From 6pm to 6:30, a passel of 2016 hopefuls promenaded into the building to attend the event—a major fundraiser for the Republican National Committee, which continues to rake in cash with a month to go before the midterms. In went Chris Christie, Rand Paul, John Kasich, and Marco Rubio. So too did Kelly Ayotte and Mitt Romney. Rubio, mid-stride on the sidewalk, issued a quick comment. "Nice weather," he said.
National GOP chairman Reince Priebus has attended many such gatherings as part of the endless string of finance events that make up a sizable chunk of his job. The modalities of the event would be familiar to anyone who has gone to a bigwig fundraiser. Guests arranged in assigned seats at long tables, the host commanding a center spot. Endive salads already waiting at the start, followed by a chicken course (consumed as the program was underway), concluding with a classic chocolate soufflé.
What made this event distinctive were the attendees. Johnson, as he's done in the past, convened a roster of potential Republican presidential candidates to be the featured attractions. Romney, unwilling to be pegged as a possible candidate, served as one of the hosts instead. Also in the room were several dozen of the party's most sought after bundlers, most of whom have not yet committed to a 2016 prospect.
Absent were Jeb Bush (the enduring favorite of many present, although they still don't know if he will actually run), Paul Ryan, and Ted Cruz, among other possibilities.
While the soiree's attendees insist they are fully focused on helping the party in the upcoming midterms, there was no mistaking the auditioning and tire kicking that was expected in advance of 2016. Whether or not Republicans take back Senate control, significantly expand their House majority, or secure some of the most contested big-state governors races, no one at 834 Fifth Avenue Monday night thinks their vision of a more conservative federal government can be achieved until and unless Republicans win back the White House. The bad news for the party is that many of the donors left the event somewhat deflated about their prospects for 2016. Those expecting a white-hot, "American Idol"-style showdown of performance one-upmanship and dazzling political skills were disappointed, sources say.
After Johnson and Romney kicked off the program-- the former Massachusetts governor and 2012 nominee invoked the charges in Leon Panetta's new book about Barack Obama's supervision of American foreign policy and overall leadership style—each featured contender was given five minutes to speak, enforced by an unyielding digital timer.
First up was New Hampshire senator Kelly Ayotte, viewed by many donors as a prospective VP pick. Ayotte addressed national security issues, reflecting her status as Joe Lieberman's replacement in the John-McCain-Lindsay-Graham Three Amigo posse.
Rand Paul was next and, while he touched on a few other matters, used almost the totality of his time to talk about penal reform and the human and monetary costs of incarceration. The Kentucky senator cares passionately about the issue, but the matter doesn't typically stir a crowd like this, and thus seemed an odd choice in a room full of the fattest GOP cats from all over the nation. Paul's laid back presentation left hearts largely unfluttered, according to several of those present.
Following Paul was Ohio governor John Kasich. Of the group, he is the only one up for re-election in November, so he has spent less time on the national circuit than his counterparts. He highlighted his record in Ohio, including his programs for treating the mentally ill. Once again, the feeling in the room was pretty low energy as Kasich concluded.
Next was Marco Rubio, offering up the standard version of his biographical history that almost every donor in the room has heard multiple times. It is a fine speech, but devoid of detailed policy ideas and, to sophisticated rich people, without punch after repeated tellings.
Finally, Chris Christie spoke, focusing on the nuts and bolts of the biggest gubernatorial contests. To several listeners, he sounded more like the political director of the Republican Governors Association than its chairman. Along the lines of Paul and Kasich, he talked a bit about sentencing reform and substance abuse treatment, illustrating his definition of "pro-life."
Throughout the evening, the vibe in the room was flat. The money was duly collected—a $2.2 million haul—but as the guests drained out, all departing by 8:45, it was clear to multiple sources in attendance that none of the presidential contenders owned the crowd or mustered momentum for 2016. Though the Republican Party is used to having a clear frontrunner by this point in the cycle, the richest and most successful kingmakers in the country took leave of Johnson's home still in search of a savior.
Perhaps that's why the most intriguing moment of the evening came when Romney, in full view of onlookers, had a private pull aside with Rupert Murdoch. Despite the marked torpor of the event, that tete-a-tete got tongues a-wagging. To many members of the political class, and even to Romney's reluctant ears, whispers of "third time's a charm" have not yet been silenced.
-----
Griffin Hammond contributed to this report.