London Home Prices Set for First Annual Drop Since 2009
Scott Hamilton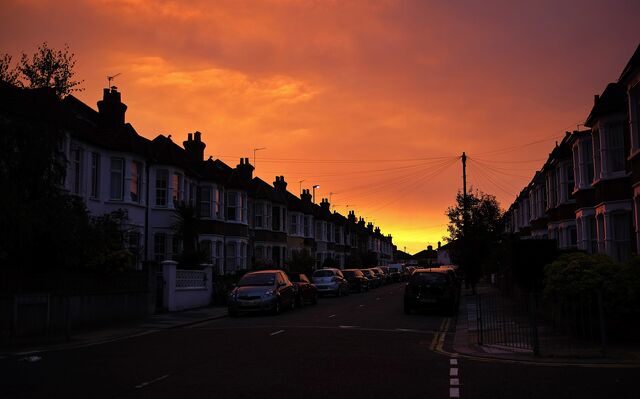 London house prices are set to fall for the first time since 2009 next year as a lack of affordability and proposals for a so-called mansion tax deter buyers, the Centre for Economics and Business Research said.
Values will slip 2.6 percent after surging 17 percent in 2014, the CEBR said in a statement today. Nationally, prices will decline 0.8 percent after rising 7.8 percent as the prospect of higher interest rates quells demand, it said.
The forecasts underscore signs of a loss of momentum in Britain's housing market after record-low borrowing costs and improving confidence propelled prices to all-time highs. The pound's appreciation will also hurt demand for London property by curbing purchases from overseas buyers, the CEBR said.
"The London housing market is being hit by a double whammy of reduced domestic and overseas demand," Douglas McWilliams, executive chairman at CEBR, said. "London property is no longer as attractive an investment as it was a few years ago. In addition, fears of a future mansion tax are eroding the U.K.'s international safe haven status. This will bring down prices at the top end."
British property is at a "turning point" after Bank of England financial-stability officials took steps to prevent property overheating and mortgage lenders introduced stringent affordability tests, the CEBR said. U.K. opposition leader Ed Miliband last month set out plans to levy a tax on properties valued at more than 2 million pounds ($3.2 million) should his party win the general election next year.
London Falling
U.K. values dipped in September, Nationwide Building Society said last week, while a separate report from Hometrack Ltd. showed London prices fell for the first time in almost two years.
"High deposit requirements and concerns about future rate rises are starting to take steam out of the U.K. housing market," Scott Corfe, an economist at CEBR, said. "Price falls next year will be modest and we shouldn't be too worried about this –- we are not anticipating a crash. The market is adjusting after getting ahead of itself at the start of 2014."
One of the factors behind the surge in demand has been the country's low borrowing costs. While economists predict the BOE's Monetary Policy Committee will vote to keep its benchmark interest rate at a record-low 0.5 percent this week, some forecast an increase by February as the economy improves. Officials are set to meet tomorrow and Oct. 8 and will announce their latest decision at noon in London on Oct. 9.
Signs of cooling property demand may ease concern that the market is overheating, leading to an unsustainable increase in debt. The central bank's Financial Policy Committee said last week that it had asked the government for more powers to limit mortgage lending after already seeking to curb riskier lending with loan-to-income caps.
Before it's here, it's on the Bloomberg Terminal.
LEARN MORE