Chevron Defends Its RICO Victory in the Epic Ecuadorian Oil Pollution Case
Paul M. Barrett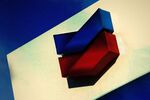 In March, Chevron won an unusual racketeering verdict in federal court in New York that thrilled many members of the corporate defense bar. The company obtained a ruling that discredited an earlier multibillion-dollar pollution judgment against Chevron in Ecuador. Corporate advocates praised the New York ruling as a model of how to combat allegedly fraudulent class actions. Late on Oct. 1, Chevron made a lengthy appellate filing seeking to preserve its victory.
The most surprising thing about Chevron's 185-page brief is that the San Ramon (Calif.)-based oil company concedes (on page 65) that its antagonists raise at least one "legitimate" issue on appeal. Not that the company surrenders on the point—it most certainly does not—but in a legal war of uncommon bitterness that has persisted for 21 years, an admission that the other side has raised even a single question worth consideration seems shocking.
Before getting to the particulars, a brief recap: In 2011, Steven Donziger, a New York plaintiffs' attorney, engineered a record $19 billion verdict against Chevron for ecological and human harm linked to oil production in eastern Ecuador in the 1970s and 1980s. Ecuadorian appellate courts upheld Chevron's liability but halved the damages to a still-substantial $9.5 billion. Contending that it had been unfairly blamed, Chevron refused to pay and fought back. The company sued Donziger in federal court in New York under the Racketeer Influenced and Corrupt Organizations (RICO) Act. After a six-week trial in late 2013, U.S. District Judge Lewis Kaplan ruled in March of this year that Donziger's legal-and-media campaign against Chevron had indeed evolved into a shakedown featuring fabricated scientific evidence, forged documents, coercion, and bribery.
Donziger has continued to deny wrongdoing. He has accused Chevron of using RICO to avoid a hefty penalty in Ecuador, and he has appealed the racketeering verdict. The crux of Donziger's appeal is threefold:
1.) Judge Kaplan relied on the testimony of a corrupt Ecuadorian judge who testified about soliciting bribes and ghostwriting another judge's court rulings.
2.) Whatever fraud may have infected the original $19 billion Ecuadorian verdict, appellate judges in that country took a fresh look at the evidence and independently affirmed Chevron's culpability.
3.) Kaplan exceeded his authority when he issued an order saying that Donziger and his clients may not profit from their ill-gotten Ecuadorian verdict.
Donziger's clients—thousands of poor Ecuadorian farmers and indigenous tribe members—have a fresh lawyer in the RICO appeal. That attorney, Burt Neuborne, a professor at New York University Law School, has taken the case without pay and, in his filings, distanced himself from Donziger. Even if Donziger deserves condemnation, Neuborne has argued in a separate brief, the Ecuadorian pollution victims require reparation. Neuborne has embraced the contention that the Ecuadorian appellate process cured whatever irregularities tainted the Ecuadorian trial.
In its response, Chevron argued that Kaplan's 485-page RICO verdict relied on a mountain of factual evidence that Donziger committed fraud. Kaplan conceded the credibility questions hovering over the corrupt Ecuadorian judge who supported Chevron's version of events. Kaplan determined, however, that independent evidence corroborated the dubious judge's testimony. On this matter, and other questions about Kaplan's factual findings, Chevron is likely to prevail. Federal appellate courts rarely second-guess a U.S. district judge's factual determinations, especially after there has been a long trial with extensive live testimony.
The argument addressing the supposed cleansing effect of the Ecuadorian appellate process presents more interesting issues. U.S. appellate courts generally don't dig into trial facts, restricting their analysis to issues of legal interpretation. Ecuador's system is different, however, and appellate courts there do engage in what's known as de novo review of the facts. In its appeal, Chevron argued that the Ecuadorian appellate judges could not have truly reconsidered the evidence from scratch, because all of the evidence was so thoroughly permeated by deceit. One can't conduct de novo review of a nullity, the oil company maintained.
The Donziger argument Chevron conceded is at least "legitimate" concerns Kaplan's authority under the RICO statute. Donziger insists that the language of the law doesn't give a federal judge the power to grant an injunction (fancy word for a judicial order) to a private party such as Chevron. Federal courts have disagreed on this point, and the U.S. Court of Appeals for the Second Circuit, which is hearing Donziger's challenge of Kaplan's RICO verdict, hasn't clearly indicated what it thinks on the matter.
Having admitted that this is at least a respectably legal dispute—albeit one that's highly technical—Chevron proceeded to argue that RICO ought to be read to allow for injunctions such as the one denying Donziger and his clients the ability to profit from the Ecuadorian judgment. Moreover, Chevron said, even if RICO doesn't empower Kaplan in this fashion, a federal judge possesses inherent authority to prevent parties before him from benefiting from a fraudulent court judgment.
If the Chevron-Ecuador case makes it to the U.S. Supreme Court, I predict it will be as a result of the RICO-injunction issue. If that issue seems strangely divorced from the question of culpability for long-ago contamination of the rain forest, well, welcome to the peculiarities of big-time litigation, wherein matters of essential justice are often eclipsed by abstruse interpretive puzzles.
In an e-mail, Randy Mastro, a partner with Gibson, Dunn & Crutcher and Chevron's lead outside trial lawyer, summarized his client's position as follows: "Judge Kaplan's extensive factual findings, detailed in a 485-page post-trial decision, stand virtually unchallenged on this appeal. So whatever else now happens, those compelling findings will remain the definitive word on the travesty to which Chevron has been subjected in Ecuador."
Donziger's spokeswoman, Karen Hinton, countered by e-mail: "Chevron never had a legal basis under RICO to bring the case, and the court's factual findings are based on tainted evidence and a deeply flawed proceeding that is at odds with the unanimous decisions of two separate appellate courts in Ecuador. … We fully expect that a searching inquiry by the New York appellate court will result in a reversal of [Judge Kaplan's] illegal and unenforceable injunction purportedly blocking collection of the Ecuador judgment around the world."
The Second Circuit is expected to hear oral arguments in coming months.
Before it's here, it's on the Bloomberg Terminal.
LEARN MORE