What Turned Warren Buffett Into a Car Guy? Economics
By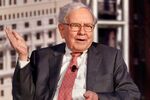 Warren Buffett has always said he likes industries that come with moats, so-called barriers to entry that keep competitors at bay. In buying a chain of car dealerships, Buffett's Berkshire Hathaway sees plenty of moats and a clear path to consolidation.
With its acquisition (pdf) of Van Tuyl Group, the largest privately held chain of auto dealerships, Berkshire will add auto sales and service to its planes (NetJets) and trains (Burlington Northern). The field is highly fragmented, with the 10 largest U.S. dealers accounting for less than 10 percent of new vehicle sales, according to Morningstar. That gives Berkshire plenty of opportunity to buy other dealers and help concentrate the industry, giving it cost and pricing advantages. The deal also presents a natural complement for Berkshire's Geico insurance unit, which could let Van Tuyl's dealers sell auto insurance when people buy a car—"a key policy shopping juncture," in the words of Keefe Bruyette & Woods analyst Meyer Shields. Allstate is testing a similar program with some dealers, according to Morningstar.
"What may have attracted Buffett to the business is that the dealer sector … is the best part of the automotive supply chain from a competitive advantage perspective, with all the publicly traded firms having developed narrow economic moats around their operations," Morningstar analyst Greggory Warren wrote in a client note today.
Family-owned Van Tuyl has about $9 billion in annual revenue from 78 dealerships. It will be renamed Berkshire Hathaway Automotive in 2015 when the sale closes and be based in Dallas.
With many of the publicly traded dealers sporting businesses of 60, 70, even 100 stores, it's not hard to imagine Buffett's financial engineers finding attractive targets with which to bolster the company's automotive division.
Buffett told CNBC Thursday that he expects the company will continue to buy auto dealers, news that sent shares of some chains surging. Lithia Motors, which has about 100 dealerships and is based in Medford, Ore., gained 10 percent, while AutoNation, the largest dealer chain, rose more than 6 percent. Asbury Automotive Group, which has about 80 dealerships, gained 5 percent; Penske Automotive Group was up 3 percent.
"The growing size of a dealer's store base enables more of the scale advantage above as well as more efficient allocation and pricing of inventory than a small dealer," Morningstar analyst David Whitson wrote in a February report. "For example, a dealer with many stores can take a used Toyota Camry traded in at one of its Ford stores and send that Camry to a Toyota store in another part of town."
Atop all that, there's the beauty of a recurring revenue stream when car buyers need service: years of new radiators, batteries, alternators, oil changes, and dozens of other things to sell. It's a safe bet that Buffett loves cars.