Diller's Vimeo Lures YouTube Acts to On-Demand Network
Lucas Shaw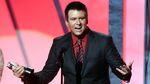 Vimeo, Barry Diller's online video platform, has added two major YouTube producers to its lineup, gaining programming from The Orchard online network and Discovery personality Phil DeFranco it will offer for a fee.
Vimeo, owned by Diller's IAC/InterActiveCorp, obtained rights to 12 action-sports films from The Orchard, YouTube's ninth-largest network. The New York-based service will also sell "DeFranco Does LA," a 90-minute live event hosted in May by the Discovery Communications Inc. video blogger. Financial terms weren't disclosed.
Vimeo has targeted talent from Google Inc.'s YouTube in areas like comedy, sports and science fiction. Its on-demand network differs from YouTube in that viewers pay for content and there are no ads. The company is trying to position itself as an alternative for YouTube creators to sell niche content that appeals to young audiences.
"YouTube is a great place to build an audience, but not necessarily a great place for creators to monetize as effectively," Kerry Trainor, Vimeo's chief executive officer, said in an interview. "The direct-sale model represents a far more fruitful path."
DeFranco and The Orchard will continue to produce for YouTube, which with other Google sites is the largest U.S. video platform, according to researcher Comscore. YouTube has added paid channels, though most of its videos are ad-supported.
Independent Video
Vimeo is ninth in unique visitors. Diller's company has pledged $10 million toward new content for its nascent on-demand service.
"Until a couple years ago, there was no way to monetize," Trainor said today at the Bloomberg and Tribeca Business of Entertainment event in Los Angeles. "This completes the picture of Vimeo as a home for quality, independent digital content."
"DeFranco Does LA" will be available for $4.99, with Vimeo keeping 10 percent of the sales. Vimeo also will support the marketing of the video. The company began selling films on Vimeo on Demand in 2013, and invested in its first original series, "High Maintenance," in May.
DeFranco parlayed his success as a video blogger into a series of online channels that he sold to Silver Spring, Maryland-based Discovery's digital networks last year.
Exclusive Films
The Orchard, based in New York's Lower East Side, distributes music, film and video with a focus on independent artists. It had 17 million unique video viewers on YouTube in August, according to Comscore, ninth behind YouTube partner channels such as Walt Disney Co.'s Maker Studios, Vevo and Fullscreen Inc., which sold a majority stake last month to Otter Media, the venture owned by AT&T Inc. and Chernin Group.
Two Orchard projects, "Shredbots: the Movie" and "Moto 6," will premiere exclusively on Vimeo.
Vimeo's popularity among fans of action sports, such as skateboarding and freestyle motocross, interested The Orchard, Senior Vice President Paul Davidson said in an interview.
"A lot of filmmakers and independent content creators use Vimeo to distribute their content to a very specific audience," Davidson said. "Some of our trailers have done more views on Vimeo than on YouTube."
Vimeo has also licensed instructional animation videos from Stoopid Buddy Stoodios, the company that created "Robot Chicken," the stop-motion series that airs on Time Warner Inc.'s Adult Swim.
Before it's here, it's on the Bloomberg Terminal.
LEARN MORE