Soccer Transfers Fueled by Secretive Loans Beat UEFA Bid
Alex Duff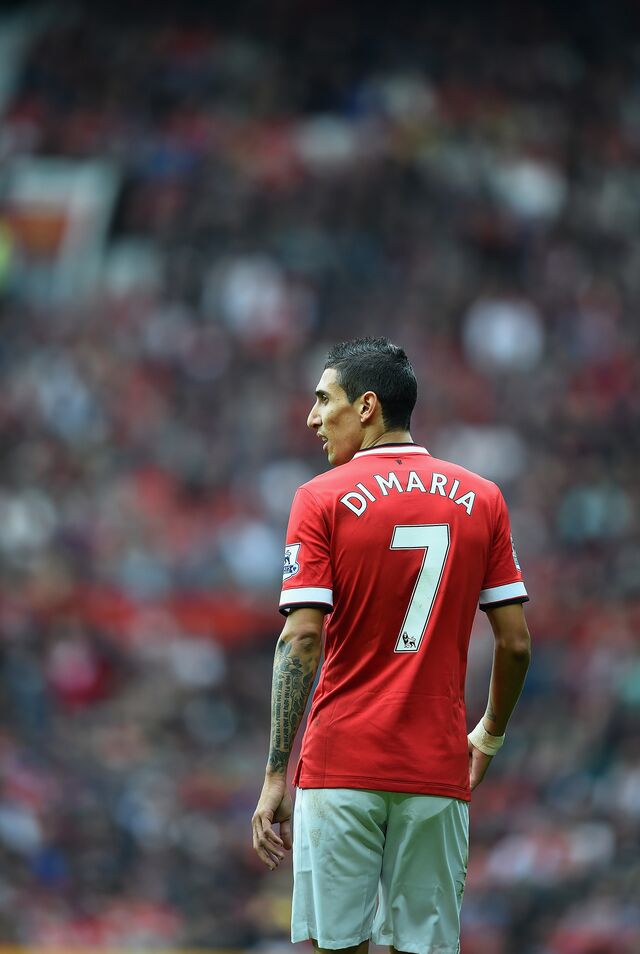 Soccer's transfer market is getting an extra kick from offshore lending, even as the sport's European ruling body UEFA tries to restrict record spending.
Vibrac Corp., a closely held lender in the British Virgin Islands, financed as much as 150 million pounds ($245 million) of loans in England, Spain and Germany last year, a person with direct knowledge of the deals said. Doyen Sports provided about $130 million of financing the last two years, Chief Executive Officer Nelio Lucas said.
As UEFA tries to rein in spending with so-called financial fair play rules, some teams are still taking business risks by signing players, according to Raffaele Poli, a researcher at CIES Football Observatory in Neuchatel, Switzerland, who tracks the market. Transfer spending in Europe's biggest five leagues rose 9 percent to a record 2.4 billion euros ($3.1 billion) in the last off-season, CIES research shows.
"UEFA's rules aren't having as much of an effect as they would like," Poli said. Middle and low-ranking clubs "are taking risks to keep up with the bigger ones."
To be sure, the biggest factor contributing to the transfer spending boom is an increase in English Premier League television rights money, Poli said. The league accounted for 45 percent of all spending in Europe's biggest five leagues in the last off-season, according to CIES.
Manchester United, whose broadcast income for fiscal 2014 rose by 34 percent, more than doubled its spending on signings to about 150 million pounds. It hired Angel di Maria for a club record fee of 59.7 million pounds. Publicly listed United, whose financiers include Bank of America Corp., hasn't notified investors of any deals with offshore lenders.
Bank Lending
Smaller teams than United are turning to such lenders after banks retreated from soccer following the 2007 financial crisis, according to Martin Blake, a banking attorney in London at law firm Farrer & Co. who has worked on financing deals between U.K. banks and clubs.
"The vast majority of clubs just don't have the money to pay up front," Blake said.
Vibrac loaned money against future Premier League income including television revenue to U.K. teams including West Ham, Southampton, Everton, Fulham and Reading since 2011, according to filings by the clubs. Mousehole Ltd., which is also registered in the British Virgins Islands, financed Atletico Madrid, Getafe and Deportivo La Coruna in Spain and Germany's Hertha Berlin in 2011, according to filings by JG Funding Ltd., an associated company based in London.
Filings at Companies House in London show Vibrac in 2013 loaned money to Fulham in return for 16 million pounds of future Premier League revenue, and advanced Reading cash against 11.7 million pounds of so-called parachute payments, the funds clubs get when they're relegated.
Frenzy Worries
Vibrac and Mousehole are controlled by a single anonymous investor, the person said, adding Mousehole isn't currently active. Vibrac may loan as much as 150 million pounds again to clubs this year, the person said.
Malta-based Doyen Sports, whose anonymous investors are partners in the Rixos luxury hotel chain with Fettah Tamince of Turkey and Kazakhstan's Tevfik Arif, has provided finance for "three or four clubs" in the English Premier League and second-tier Championship, Lucas said.
In many of Doyen's financing deals outside the U.K. it acquires a stake in the future transfer fees of players. That's been banned in English soccer since 2008 and world ruling body FIFA said Sept. 26 it will implement a global ban over the next three or four years.
One possible reason for lenders being secretive is the "frenzy" that soccer can generate if a club runs into financial trouble, Blake said. A Premier League spokesman said lenders such as Vibrac are required to explain their ownership structure to league officials.
Reading Takeover
Vibrac this year became part of Reading's takeover talks because it was a creditor of the Championship club, team director Ian Wood-Smith said in an e-mail. A Thai investor group took over the club on Sept. 19. Nigel Howe, Reading's CEO, said he couldn't comment on the arrangement with Vibrac, citing a confidentiality agreement.
UEFA has tapered soccer's transfer boom by limiting the outlay of Manchester City and Paris Saint-Germain for breaching the new regulations, which prohibited a loss of more than 45 million euros over the two previous seasons. City is owned by Abu Dhabi Sheikh Mansour bin Zayed Al Nahyan and PSG is controlled by the Qatar Investment Authority.
UEFA spokesman Adrian Harte didn't immediately respond to a request for comment on offshore lenders in soccer.
10 Percent
The offshore loans aren't necessarily plowed into transfer spending, according to Graham Shear, a lawyer at London-based Berwin Leighton Paisner who oversees deals for Vibrac. He said clubs often seek funds before the start of the season to help manage uncertainties in their cash flow, which can vary depending on the team's performance.
Vibrac typically commands annual interest rates of between
6.5 percent and 10 percent, the person said, adding the loans can be arranged in as little as 24 hours.
That's ideal for clubs chasing a new recruit, said Javier Ferrero, a partner at Senn Ferrero y Asociados, a law firm in Madrid that represents four non-bank lenders that operate in Spain's La Liga.
"If they see an opportunity when a player comes onto the market, they try to act as quickly as possible," Ferrero said.
Before it's here, it's on the Bloomberg Terminal.
LEARN MORE