BlueCrest Spins Off Braga's BlueTrend, Fires Managers
Lindsay Fortado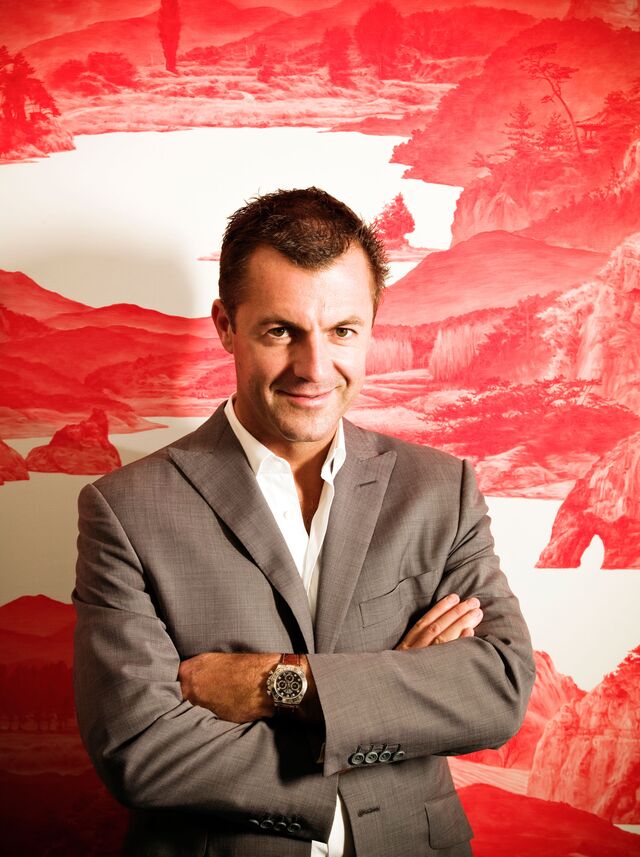 Michael Platt's BlueCrest Capital Management LLP is spinning off its computer-driven hedge funds into a separate investment firm, just weeks after saying it would cut their management fees as assets drop.
The new firm, Systematica Investments, will be led by Leda Braga, BlueCrest's head of systematic trading, and manage the $8.3 billion in BlueTrend Fund and BlueTrend 2x Leveraged Fund, London-based BlueCrest said in a statement today.
Separately, BlueCrest fired four U.S. stock fund managers whose performance was lagging, according to a person with knowledge of the matter. BlueCrest's assets had slumped to $27.4 billion from a peak of $37.4 billion in May last year, according to an investor update. The BlueTrend funds reduced management fees from 2 percent to 1.5 percent earlier this month after assets tumbled in the past year.
The split will be easier for risk control, Braga, 48, said in a telephone interview. She said she and Platt have "talked about this over a period, on and off, and the different reasons and in different contexts for doing it," without elaborating.
BlueTrend gained about 9 percent in August, Braga said. The BlueTrend strategy had shrunk almost 50 percent from May of last year through Aug. 1 of this year and posted losses of 11.5 percent in 2013, its first annual decline since it was started a decade ago.
Separate Decision
The departure of four of the firm's 18 U.S. fund managers is unrelated to BlueTrend, said the person, who asked not to be identified as the matter is private. The firing of the fund managers was reported earlier by the Wall Street Journal, which also said head of U.S. equities Jonathan Larkin has resigned.
"We remain very focused on performance, and unfortunately we've had to make some changes in the U.S. business," BlueCrest Chief Financial Officer Andrew Dodd said in an e-mailed statement. "Our overall strategy remains very firmly in place and we will continue to grow and build the fund."
Braga said the decision to create the new firm wasn't related to the fee cuts, and she couldn't remember whose initial idea it was to split off BlueTrend.
"The whole space had been cutting fees, and we felt to stay competitive we needed to cut," Braga said. "The discussions took place quite apart from the plans to launch Systematica."
100 Staff
Braga will control Systematica, with BlueCrest retaining a minority stake. After the spinoff, BlueCrest will manage assets of $17.8 billion in its discretionary trading funds, BlueCrest Capital International and AllBlue. It will also manage a quantitative equity strategy in AllBlue, which will continue to invest in BlueTrend.
BlueCrest has agreed that it won't compete in computer-driven trading, Braga said.
The new firm will start in January with about 100 staff based in Jersey, Geneva, Singapore, London and New York, according to the statement.
"At $9 billion, this will be one of the larger firms in Europe," Dodd said by phone.
Dodd said his role at BlueCrest is unchanged and the firm will have a seat on Systematica's board. He declined to say what economic interest BlueCrest will maintain in the new firm.
BlueCrest, which billionaire Platt, 46, started in 2000, had the ratings on its funds reduced earlier this year by a top investment adviser who said it hadn't provided sufficient information about a proprietary fund run for the benefit of its partners.
Before it's here, it's on the Bloomberg Terminal.
LEARN MORE