Broadmedia Jumps on Talks to Offer Games for Mobile Users
Yuji Nakamura and Takashi Amano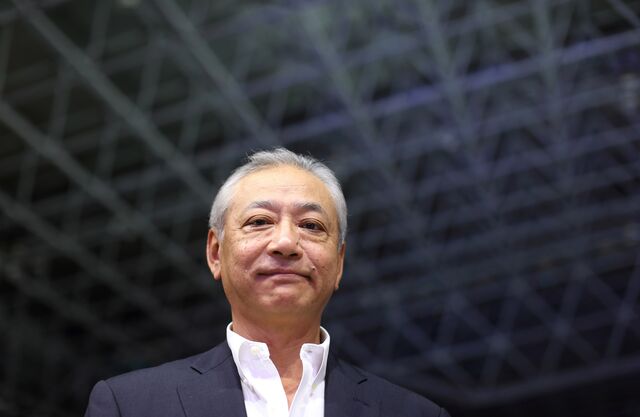 Broadmedia Corp. surged 28 percent in Tokyo trading after saying its in talks with game developers about bringing titles so far only available on consoles like the PlayStation and Xbox to smartphones and tablets.
The shares rose by the daily limit to 230 yen, the highest level since Jan. 15, as trading volume jumped to 28 times the stock's six-month daily average. The benchmark Topix index fell 1.1 percent.
The service would provide technology to game developers and allow titles like UbiSoft Entertainment SA's Assassin's Creed or Konami Corp.'s World Soccer: Winning Eleven to be played with console-quality graphics on smartphones and tablets. The Tokyo-based company's Chief Executive Officer Taro Hashimoto declined in an interview to identify companies they are in talks with. SoftBank Corp. owns a 28 percent stake in Broadmedia.
The shift would allow developers to take games previously isolated to consoles -- machines used to play games via downloads or discs -- and tap a broader potential global audience of 1.75 billion smartphone users. By offloading heavy computational tasks to remote servers and streaming to phones and tablets, the service allows publishers to open libraries of games to a broader market with minimal development effort.
"As people begin to realize it's possible to play something of this quality on smartphones or tablets, more publishers will aspire to release high quality titles," said Hashimoto. Broadmedia is in talks with Japanese and overseas game publishers about using its technology that will also allow players to move between devices on the same game, he said.
Final Fantasy
The new service runs on Android and iOS and comes as consumers shift to smartphones and tablets and as gaming companies move from selling packaged titles to Netflix Inc.-like subscription models. Sony Corp. this year began offering its own cloud gaming service, PlayStation Now, in the U.S. that includes access to 150 games.
Titles running on smartphones or tablets typically rely on the device's own processing power to compute graphics and players interactions. Minimal information, such as login verification or high scores, are sent to a remote server.
Square Enix Holdings Co., the maker of the Dragon Quest video-game series, announced this month it would begin offering some titles for play on smartphones originally developed for consoles. The streaming service charges fees that range from 150 yen to play Season of Mystery: The Cherry Blossom Murders for three days to 1,800 yen for a year's access to Final Fantasy XIII.
Square Enix is using some technology from Broadmedia.
Broadmedia's G-cluster service, which began in June of 2013, allows users to play games without having to buy discs or download the software to a local machine. Instead, the programs run on a remote server which then stream to a user's PC browser or smart TV.
Besides working with publishers, Broadmedia is developing its own games. The company will release the title "Zoids Material Hunters" next year.
Before it's here, it's on the Bloomberg Terminal.
LEARN MORE