Apple's Global IPhone Rollout Back on Track
Tim Higgins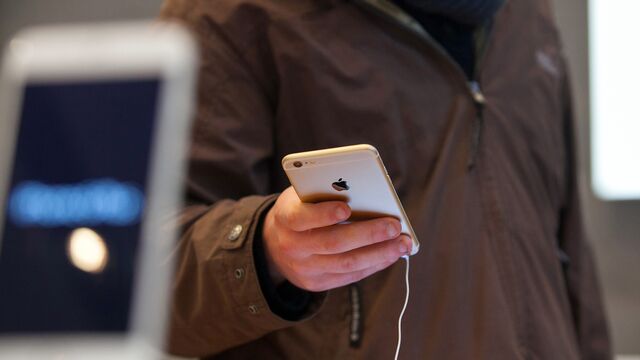 Apple Inc. introduced a fresh iPhone software update free of major glitches and rolled out its latest smartphones in 22 countries, moving beyond a week of apologies and facing an Internet outcry over bent handsets.
Long lines formed at stores as Apple introduced the latest iPhones to a second wave of markets, including Russia, Saudi Arabia and the United Arab Emirates. About 600 people lined up outside of Amsterdam's Apple Store, with 400 customers at the Barcelona shop, the Cupertino, California-based company said.
The new iPhone 6 and 6 Plus are Apple's most important products to debut this year, leading a wave of gadgets that will go on sale, including new iPads and the Apple Watch. While Apple touted a record 10 million sales of iPhones during the opening weekend, the celebration was cut short by an iOS mobile-software update that disabled cellular service, causing Apple's engineers to pull it back. The company also had to respond to a social-media firestorm over claims that the large-screen iPhone was susceptible to bending if sat upon.
"Apple customers are probably some of the most demanding customers in the world," Francis Sideco, an analyst at IHS Inc., said in a telephone interview. He said that no news was good news, because "if they weren't fixed or if there were new issues that had cropped up, we would've seen it."
Apple released on Sept. 25 its second fix, iOS 8.0.2, for its mobile operating system, which is included in the new iPhones and available as an upgrade for recent models. Apple also said that it had only received nine customer complaints about bent iPhone 6 Plus devices.
Stress Tests
Stress tests showed the iPhone 6 and iPhone 6 Plus are as "tough" as other comparable phones including HTC Corp.'s HTC One M8, Consumer Reports magazine said on its website yesterday. "Our tests show that both IPhones seem tougher than the Internet fracas implies," the report said.
Apple's stock rose 2.9 percent to close at $100.75 in New York, after declining 3.8 percent a day earlier.
Apple Chief Executive Officer Tim Cook is counting on the new handsets, which generate more than half of Apple's annual $171 billion in revenue, to fuel sales growth. He's using the iPhone 6, which has a 4.7-inch (11.9-centimeter) display, and iPhone 6 Plus with a 5.5-inch screen to push into the turf of Samsung Electronics Co., HTC Corp. and other manufacturers of smartphones with jumbo-sized screens.
Demand for Apple's new handsets has the company poised to sell more than 61 million iPhones in the last three months of the year, surpassing last year's record 51 million sold, according to Barclays Plc.
More Countries
"People who want an iPhone are going to buy one, regardless of what the news says," said Carl Howe, an analyst at 451 Research. "Given that they are backordered in every country in which they are available, they'll have no problem selling them if they don't want the phone."
Sales are also set to pick up as the new iPhones become available in more countries. The list expanded to also include Austria, Belgium, Denmark, Finland, Ireland, Isle of Man, Italy, Liechtenstein, Luxembourg, Netherlands, New Zealand, Norway, Portugal, Qatar, Spain, Sweden, Switzerland, Taiwan and Turkey. In total, the iPhones will be in 115 countries by the end of the year, Apple has said.
Apple apologized for the early iOS glitches and said that less than 40,000 iPhone 6 and 6 Plus devices were affected by the iOS 8.0.1 problem that caused users to lose cellular reception.
Software developers, whose livelihood depends upon creating applications for devices such as the new iPhone, took the glitches in stride, saying it was a normal part of the process.
'People Complain'
"Every time Apple does anything, people complain because they're so big," said Collin Donnell, lead iOS developer at Lovely Inc., an online apartment finder. "I haven't seen anything out of the ordinary."
Still others were frustrated by the glitches.
"Most of those 40,000 people were probably developers, these are the guys who are waiting for this because they need to check against public releases," said Slaven Radic, CEO of Vancouver-based Tapstream Network Inc., which helps developers market their apps. "I know a number of them who got this bug. Not having your phone have cellular connectivity was a major problem for a lot of them. They didn't know what to do."
Before it's here, it's on the Bloomberg Terminal.
LEARN MORE