Bezos-Backed Pro.com Raises Another $14 Million to Help Renovate Your Home
Pro.com's marketplace for local contractor services could face big competition
By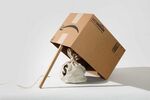 Fernleaf green, the color of the walls in my living room, started to look dated ages ago. The baseboards need retouching, and there's a hole in the drywall near the front door, where movers once bobbled a sofa. Yet lethargy, that enemy of home repair, has foiled any action on these projects for years.
That was until last week, when I entered my renovation needs into the website of the Seattle startup Pro.com. The site asked me to supply my ZIP code and the dimensions of my living room and to rate my projects' complexity on a sliding scale. It told me I should expect to pay $960 to $1,100 for the work and gave me the names and phone numbers of three contractors in my area. I called the first, who said Pro.com had already been in touch to relay information about my projects. Then we set a date for him to start.
The so-called local services market is perhaps e-commerce's last frontier. Investors dazzled by the success of companies such as Uber and Airbnb are hunting for the next batch of startups that have figured out new ways to remake old industries. "We have been looking at this space for 15 years, and there has been limited progress," says Peter Krasilovsky, vice president at BIA/Kelsey, a research and consulting firm. "What has changed is that the service businesses themselves are now completely wired. They have smartphones and can take immediate action, and they find these new sites cheaper and more effective than traditional lead tools."
In August, Thumbtack, a company in San Francisco that connects customers with almost any kind of contractor imaginable (including birthday clowns), raised $100 million from investors including Google Capital. Handy.com, a New York startup that lets customers book handymen, plumbers, and electricians, recently raised $30 million and expanded into Europe by acquiring London-based Mopp, which specializes in home cleaning. Angie's List, Yelp, HomeAdvisor, and the online arms of Home Depot and Lowe's offer similar services.
These companies all have an eye on Amazon.com, which for the past year has been quietly testing its own services marketplace. Perhaps the only company that hadn't been worried about Amazon was Pro.com, one of the newer entrants targeting home renovations. The year-old company is run largely by Amazon veterans, who may soon be in the awkward position of battling not only a former employer but also an investor. Pro raised its first $3.5 million of seed funding last year from contributors including Bezos Expeditions, the personal venture fund of Amazon Chief Executive Officer Jeff Bezos.
An Amazon spokesman declined to comment on the company's plans for a local services marketplace. Matt Williams, Pro.com's CEO, acknowledges the awkwardness of facing off against his former employer, but he expects Amazon to focus on providing services that complement its home goods products (e.g., carpet installation). He also says Amazon might provide a way for companies such as Pro to list their contractors on its site, similar to the Amazon Marketplace model.
On Sept. 24, Pro said it had raised an additional $14 million from Seattle venture firms Madrona Venture Group and Maveron, the investment firm co-founded by Starbucks CEO Howard Schultz. "Contractors in this space are all grappling with how to use social media and mobile in an increasingly competitive world," says Maveron co-founder Dan Levitan. The industry-sponsored Home Improve-ment Research Institute estimates that home renovation is a $303 billion annual market.
Pro.com's approach is much like that of another Seattle company, Zillow: helping customers to cut through pricing ambiguity in a traditionally opaque market. Unlike Zillow, which taps publicly available home sales data for its "Zestimate," Pro spent a year privately surveying contractors around the country to develop algorithms that can price out the costs of a new fence or closet. It has a similarly awkward name—the "Pre-estimate." Customers "want to understand price before they even pick up the phone," says Williams.
Williams worked at Amazon for 10 years, starting as one of Bezos's personal assistant "shadows" who follow Amazon's founder into every meeting, taking notes and making sure his decisions are carried out. He also worked on the team that started Amazon Marketplace. Williams took over as CEO of the foundering social news site Digg in 2010 and ran it for two years before selling it to Betaworks, a New York technology incubator. He says the seeds for Pro were planted in his childhood, watching his stepfather run a construction contracting business, and at Amazon, where he conducted some of the company's first research into local services.
Pro.com is available throughout the U.S. In Seattle, users can book appointments with contractors online, no phone call required. It plans to roll out the booking feature to all Pro.com users in the next year, starting with handpicked contractors in major cities. Although companies such as Thumbtack and HomeAdvisor are so-called lead generators, taking a fee anytime they connect a customer with a contractor, Pro.com takes a 10 percent cut only after a job is complete.
Contract labor is one market in which Amazon's scale doesn't guarantee it a win, says Marco Zappacosta, Thumbtack's co-founder and CEO. "Amazon has enough ambition for everybody," he says. "But they don't have any unique assets that are going to help them or give them an unfair advantage. At the end of the day, they still have to go and recruit plumbers one by one."
Williams says Pro has already helped book $130 million in home projects through its site. Thumbtack says it's sending $2 billion in business to professionals each year. Williams is betting that Pro.com's pricing tool offers clarity customers can't get elsewhere; but as Zillow users often learn, generating accurate estimates can be difficult. My painter thought my living room project might cost as much as $1,500, not $1,100.
Another challenge is that many of these local service startups spend much of their profit advertising through Google. Williams, who paid handsomely to buy his URL from a Belgian software company, says his goal is to build up the Pro.com brand. "Our vision is to build a beachhead in and around the home," he says. Landscaping, car repair, even hair appointments could be next: "The entire gamut of scheduling and booking a pro in your area is part of where we want to go."