End of an Era: Larry Ellison Steps Down as Oracle's CEO
By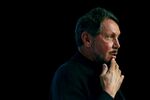 Larry Ellison has agreed to step down as chief executive officer at Oracle, ending one of the most entertaining and profitable runs for a leader in business history.
Oracle announced Ellison's departure via a press release delivered on Thursday afternoon after the close of U.S. financial markets. The company said that Ellison will remain chairman of Oracle's board and take on the role of chief technology officer. Mark Hurd and Safra Catz, both presidents at Oracle, will each inherit the CEO title. Catz will remain as chief financial officer as well.

Ellison co-founded Oracle in 1977 and has run the company since. He guided Oracle through many ups and downs to its status as the world's largest database software company and one of the largest makers of business software, whose products serve as the backbone of modern commerce and industry. Ellison was one of the last remaining founder-CEOs of such technology industry's old school powerhouses as Microsoft, Apple, and Intel and his departure certainly caps off an era. Ellison turned 70 last month.
Few leaders in the technology industry have managed to capture as many headlines as Ellison. According to the Bloomberg Billionaires Index, he's worth about $46 billion, making him the seventh-richest man in the world. Ellison has never been shy about his wealth. He's built a sprawling Japanese-inspired home in Silicon Valley, scooped up large swaths of land in Malibu, Calif., and owned myriad fast cars and planes.
Ellison made a particularly showy splash when he bought the Hawaiian island of Lanai last year. He's also well known for yachting exploits and recently sponsored the team that won the America's Cup.

Ellison's varied interests outside the technology industry have grown in ambition and demanded more of his attention. He bought the Indian Wells tennis tournament, since renamed the BNP Paribas Open, a few years ago and has turned it into what many in the tennis world consider a fifth grand slam. Since acquiring Lanai, Ellison has been working to revitalize the island's economy. He has also been investing in the booming movie production businesses of his children.
Ellison's business battles have garnered as much publicity as his flamboyant lifestyle. Instead of backing down in the face of antitrust lawsuits and competitive battles, Ellison has tended to play the role of aggressor, usually emerging victorious. One of Ellison's favorite targets has been Microsoft, which competes against Oracle in the market for business software.

Day-to-day operations at Oracle have been in the hands of Hurd and Catz for a number of years. Hurd came to Oracle in 2010 after being ousted as CEO of Hewlett-Packard. Ellison famously rushed to Hurd's defense in his battle with HP's board over how Hurd's departure was handled. In dismissing Hurd, Ellison said at the time, HP made as big a mistake as Apple had done when it fired Steve Jobs. Catz has been at Oracle since 1999 and has long been Ellison's trusted second-in-command. Despite handing over certain duties, Ellison has continued to oversee Oracle's technology strategy. Company insiders have been impressed with how much he's stayed on top of technology developments.
Before Hurd's arrival, Catz had been thought of as Ellison's natural successor. She has moved through different parts of the company, sticking around while other top executives have either left or seen their reputations fade. Catz tends to shy away from the limelight and rarely gives interviews, while Hurd has no media hangups. Hurd has focused on Oracle's sales, marketing, and support, while Catz handled the bulk of financial and legal operations. Neither executive is short on ego. Whether they can play nice as Ellison takes on more of a background role remains to be seen.

A number of well-known executives have left Oracle instead of waiting for Ellison to retire. As a president of the company in the 1990s, Raymond Lane helped pull the company out of a slump and revamp its operations. Lane, however, would later spar with Ellison and left the company to become a venture capitalist. Marc Benioff, CEO of Salesforce.com, was also a rising star at Oracle.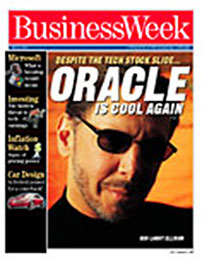 Oracle has been knocked repeatedly over the years for its high prices and the aggressive tactics of its sales force. The dominance of the company's database, which competes with similar products from IBM and Microsoft, has given it a lot of leverage in the market. Critics have dinged Oracle for relying too much on past success and being late to major recent shifts in the technology industry, such as the rise of cloud computing.
One of the major strategies that Oracle mastered during Ellison's tenure was the art of binge acquisitions. Oracle bought dozens upon dozens of companies over the years. Quite often, these deals would be small and aimed at specific markets such as insurance or retail in which Oracle wanted to buy a prominent name. In other cases, Oracle has made huge deals to wipe out competitors, including its 2004 purchase of PeopleSoft for $10.3 billion. The multi-month battle to secure that deal included a series of Machiavellian moves from Ellison, including lowballing PeopleSoft's shareholders, threats to dismiss thousands of its employees, and even lighthearted threats of violence against PeopleSoft's chief executive officer and his dog. The acquisitions have helped Oracle keep a constant revenue stream for licenses of traditional business software.

Ellison leaves Oracle in good financial health that's benefiting from a resurgent technology boom. There are huge questions about the company's future, though. Oracle has recently been late in delivering a slew of its most ambitious products. Its database software is being used less and less by upcoming technology companies, which have moved toward more flexible applications. And its model of having a huge sales force seems antiquated at a time when people are buying infrastructure software via the Web with credit cards.
Still, Ellison has been as masterful at negotiating the twists and turns of technology as has anyone else.
Before it's here, it's on the Bloomberg Terminal.
LEARN MORE