Wisconsin Voter ID Ruling Assailed in ACLU Reversal Bid
Andrew Harris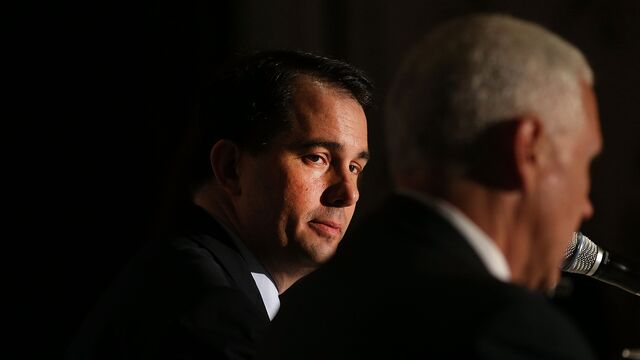 Wisconsin voter photo ID law challengers asked a federal appeals court to review a Sept. 12 ruling allowing state officials to enforce that provision for the Nov. 4 midterm election.
Contending last week's ruling by a three-judge panel of the U.S. Court of Appeals in Chicago came too close to the election date and will sow confusion among voters and polling place officials, the American Civil Liberties Union, League of United Latin American Citizens of Wisconsin and Advancement Project asked for a rehearing by a full 10-judge panel.
The groups submitted their request yesterday. The court today gave Wisconsin officials until Sept. 23 to respond.
Courts have reviewed dozens of challenges to voter requirements passed by Republican-dominated legislatures since President Barack Obama's 2008 victory. Supporters of the laws say they're needed to prevent voter fraud. Opponents contend the measures are aimed at suppressing the turnout of poor and elderly voters who may be more inclined to support Democrats.
"No court has permitted a voter ID law to go into effect this close to an election based on last-minute changes to the law," the opponents of the measure said in yesterday's filing.
Milwaukee Judge
The three-judge panel that decided last week to let Wisconsin's law take effect said the state is likely to win reversal of a Milwaukee judge's decision to block the law as unduly burdensome.
The judges, all Republican presidential appointees, said they based their ruling on changes ordered by the Wisconsin Supreme Court for how the state makes available the documents needed to get an ID.
Republican Governor Scott Walker signed the measure into law in 2011. A potential 2016 contender for his party's presidential nomination, he is locked in a tight race for re-election against Democratic challenger Mary Burke, a former Trek Bicycle Corp. executive.
Pros & Cons
Proponents of the measure say it's needed to prevent voter identity fraud and sustain public confidence in the electoral process. The challengers, and the state and federal court judges who have ruled on it, have said Wisconsin hasn't shown proof an identity-fraud problem exists. They also contend the requirement will prevent poor minorities from voting if they lack a government issued photo-identification and the supporting papers needed to get one.
The three-judge panel, citing a July state Supreme Court decision to uphold the law and order the state's motor vehicle department to make ID documentation available to voters for free, said the law could be enforced for the Nov. 4 election.
The panel consisted of U.S. Circuit Judge Frank H. Easterbrook, a 1985 appointee of President Ronald Reagan, and two nominees of President George W. Bush, judges Diane S. Sykes and John D. Tinder.
They didn't issue a ruling on the merits of the state's appeal, saying they will do so "in due course."
If the appellate court agrees to reconsider the interim ruling, the case will be heard by seven Republican appointees, including the three judges that issued last week's order, and three named by Democratic presidents.
The cases are Frank v. Walker, 14-2058, and League of Latin American Citizens of Wisconsin v. Deininger, 14-2059, U.S. Court of Appeals for the Seventh Circuit (Chicago).
Before it's here, it's on the Bloomberg Terminal.
LEARN MORE