Ukraine Fighting Prompts U.S.-Russia Meeting in Paris
Daryna Krasnolutska and Ian Wishart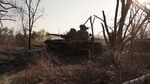 Pro-Russian separatists fought with Ukrainian troops in several locations today including the Donetsk airport, marking the biggest outbreak of hostilities since a truce in the region was signed 10 days ago.
The airport in Donetsk, the biggest city in the conflict zone, has been under shelling all day, with government troops attacked near 13 villages and towns, military spokesman Andriy Lysenko said at briefing today in Kiev, adding that Ukrainian forces were observing the cease-fire. The assertions were contradicted by separatist authorities in Donetsk, which said its positions and civilian sites were shelled more than 40 times by Ukraine during the past 24 hours, killing 20 people.
The clashes are throwing the Sept. 5 cease-fire into further doubt as U.S. Secretary of State John Kerry met with Russian Foreign Minister Sergei Lavrov. Russia, which denies involvement in the conflict, has about 25,000 troops along the border and more than 3,000 soldiers inside the country, according to the Ukrainian government. The U.S. and other NATO countries began military exercises in the country today.
"My concern is that it is in Russia's interests to establish new, protracted, frozen conflicts in the region," NATO Secretary General Anders Fogh Rasmussen said at a conference today in Brussels. "Russia has used economic pressure and military action to produce instability, to manufacture conflicts and to diminish the independence of its neighbors."
Rebel Attacks
The NATO chief made his remarks as Kerry met with Lavrov at a conference on Iraq today in Paris. The top diplomats had a "constructive conversation" and discussed holding further talks, Kerry told reporters.
The U.S. is concerned about renewed clashes and has no details on the content of a Russian convoy that entered and left Ukraine over the weekend, a State Department official said.
The conflict has claimed more than 3,000 lives, according to the United Nations and clashes have occurred daily since a truce took effect 10 days ago.
Six civilians were killed and 15 were injured by shelling in Donetsk yesterday, the city council said on its website. The Donetsk airport was shelled from east and south on Saturday in two rebel attacks that were repelled, and troops were also shelled in the Luhansk region, a military spokesman said.
Rebel Advance
Militants of the self-proclaimed Donetsk People's Republic were using guns and mortars to try to break through Ukrainian troop lines near Panteleymonivka north of Donetsk, the Ukrainian military said. Three Ukrainian border soldiers were wounded near the southern city of Mariupol when they were returning from patrol duty in a car, the Ukrainian state border service said on Saturday.
The ruble fell to a record low for a third day as oil, Russia's main export earner, slid to the weakest level in two years amid concern the crisis will deepen. Ukraine's Eurobonds headed for a two-week low.
The U.S. is participating in an annual training exercise in Ukraine with 14 other nations, according to a statement from Navy Captain Greg Hicks, a spokesman for U.S. European Command.
The two-week field training exercise, which won't use any live ammunition, was planned before the outbreak of hostilities in Ukraine, Hicks said. About 1,300 military personnel from North Atlantic Treaty Organization members the U.S., the U.K., Poland, Germany and Canada as well as Georgia and other countries, will take part in the exercise with Ukrainian forces near Yavoriv, Hicks said.
Rapid Trident
The exercise, dubbed Rapid Trident, in western Ukraine bordering Poland, is taking place about 1,200 kilometers (750 miles) from the fighting in Donetsk.
"NATO countries have started supplying weapons to Ukraine," Defense Minister Valeriy Geletey said in comments broadcast yesterday on TV 5. "I was at the NATO summit and talked to defense ministries of leading countries who can help us. And they heard us. Deliveries of weapons which will stop Putin are now taking place because, as I explained, if we don't stop Putin here, we'll still have to stop him -- but in another country."
He didn't say which countries have supplied arms, what types of weapons have been delivered, or whether they are being sold to Ukraine or donated.
More Sanctions
The U.S. on Sept. 12 expanded sanctions against Russia to Include OAO Sberbank, the country's largest bank, because of the fighting in eastern Ukraine. The European Union added 15 companies, including Gazprom Neft, OAO Rosneft and Transneft, and 24 people to its own list of those affected by its restrictions.
The second Russian convoy of 220 trucks entered and left Ukraine over the weekend, the Organization for Security and Cooperation in Europe said. All vehicles crossed into Ukraine without being inspected by Ukrainian border guards, customs officers or the International Committee of the Red Cross, according to the OSCE. The OSCE cited Russian officials as saying the convoy carried only food products.
In a related development, a three-way meeting of the European Union, Ukraine and Russia will no longer take place on proposed date of Sept. 20, Marlene Holzner, a spokeswoman for EU Energy Commissioner Guenther Oettinger, told reporters in Brussels today. She said flows of natural gas from Russia to the EU have been stable over weekend.
Before it's here, it's on the Bloomberg Terminal.
LEARN MORE