U.S., U.K. Could Spy on Deutsche Telekom Network: Spiegel
Naomi Kresge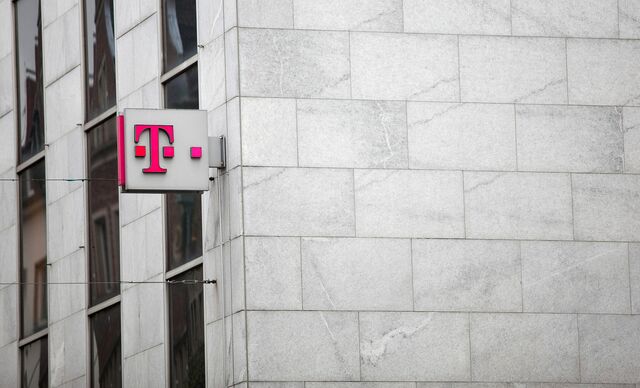 The U.S. National Security Agency and its U.K. counterpart GCHQ gained secret access to the networks of German Web providers including Deutsche Telekom AG as it sought to peer into computers all over the world, Der Spiegel reported, citing documents provided by Edward Snowden.
The agencies conducted an operation called Treasure Map, which sought close to real-time access to individual routers as well as computers, smartphones and tablets connected to the Internet, Spiegel reported yesterday in an e-mailed preview of an article to be published tomorrow. The New York Times reported the existence of Treasure Map last year.
Deutsche Telekom said it's investigating the allegations and hasn't found evidence of manipulation or external access to its networks. The company, in an e-mailed statement, said it has informed German authorities and is reviewing its networks with external information-technology experts.
Access by foreign security agencies would be "completely unacceptable," the Bonn-based company said in its statement.
Deutsche Telekom and Cologne, Germany-based Netcologne were marked on a leaked graphic with red dots, indicating surveillance access points, Spiegel reported. Netcologne didn't immediately respond to a phone call seeking comment yesterday.
Agencies Response
A spokeswoman for the NSA declined to comment on "any alleged, specific foreign intelligence activities." In an e-mailed statement yesterday, Vanee Vines said the agency "collects only those communications that we are authorized by law to collect for valid foreign intelligence and counterintelligence purposes."
GCHQ, in Cheltenham, England, took a similar stance in responding. An e-mail from an unnamed agency official yesterday didn't comment on the Der Spiegel report, while saying that GCHQ's work "is carried out in accordance with a strict legal and policy framework, which ensures that our activities are authorized, necessary and proportionate, and that there is rigorous oversight" by other government officials.
Tensions over U.S. spying in Germany escalated this year amid disclosures including the alleged hacking of Chancellor Angela Merkel's phone. Germany asked the top American intelligence officer in Berlin to leave in July as a result of two spying cases.
Snowden, as an employee with U.S. government-security contractor Booz Allen Hamilton Holding Corp., gained access to thousands of classified documents and last year began leaking them to journalists. The revelations about U.S. spying spurred global debate about the trade-offs between privacy and security and strained America's ties with European allies, particularly Germany.
Snowden, who faces espionage charges in the U.S., fled the country and resides in Russia, which granted him a permit to live there.
Before it's here, it's on the Bloomberg Terminal.
LEARN MORE