Qualcomm Sees China Opportunity Amid Antitrust Probe
Bloomberg News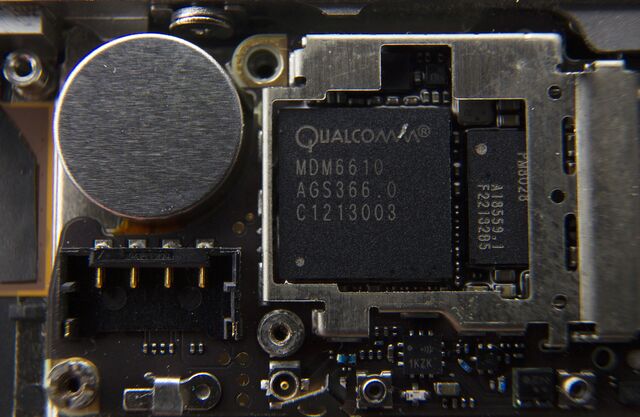 Qualcomm Inc. is working with 90 partners on devices in China and sees opportunities for growth even as the chipmaker grapples with an anti-monopoly probe in the world's largest smartphone market.
The company also sees opportunities to expand cooperation on semiconductors in China, Qualcomm Chairman Paul Jacobs said in Tianjin today at a conference sponsored by the World Economic Forum. With new technology initiatives, the outlook for the company in China is "very positive," he said.
While Qualcomm is counting on smartphone sales in China to fuel growth, it faces business challenges there as the National Development and Reform Commission conducts an anti-monopoly probe. The San Diego-based company is just one of the businesses targeted in the country's broadest antitrust investigation since new laws went into effect six years ago.
"We've had a long history in China," Jacobs said. "Many of the largest players in the industry now are coming from China. That shows working together can create an ecosystem that's beneficial."
Jacobs, who was among a group of foreign business executives that met with China's Premier Li Keqiang yesterday, said he couldn't comment on details of the antitrust probe. Jacobs didn't provide any details on the meeting with Li.
The Chinese government agency is looking at Qualcomm's licensing business and its interaction with the company's chip unit. Qualcomm, which disclosed the probe in November, has had talks with the NDRC, and the timing and resolution of the investigation are still uncertain, President Derek Aberle said in July.
Declining Sentiment
The antitrust probes have led to declining business sentiment in China.
In a survey last month by the American Chamber of Commerce in China, 60 percent of respondents said they feel foreign business is less welcome in the country than before, up from 41 percent in a late-2013 survey. Forty-nine percent said foreign companies are being singled out in recent pricing or anti-corruption campaigns.
Anti-monopoly probes mostly focus on Chinese firms, with foreign companies the target of 10 percent of investigations, Premier Li said yesterday, rebutting allegations the investment climate has worsened.
China has an open policy to foreign companies and that is not going to change, Lu Wei, minister of China's Cyberspace Administration, said on a panel with Jacobs at the World Economic Forum event in Tianjin today. Lu cited estimates that Qualcomm derives half of its profit from China as evidence of that open policy.
'Win-Win'
"If half of your profit is from China, it demonstrates that China is a good place to do business," Lu told Jacobs on the panel. "Congratulations. Secondly, I want to tell you that we should make money together. You should also make money together with Chinese businesses and partners."
Lu told Jacobs that foreign companies must safeguard China's national interests and the rights of consumers.
"I feel like it has been a win-win between Qualcomm and Chinese companies and Chinese consumers and I hope that continues far, far into the future," Jacobs said in response to Lu's remarks.
China's probes have also reached the car industry, involving Japanese automakers and General Motors Co. In July, authorities raided the offices of software maker Microsoft Corp.
Qualcomm will continue to pursue initiatives in China, including health-care and education technologies, Jacobs said today, without supplying specific details.
"The opportunity certainly exists," Jacobs said. "It's a growing economy, a vibrant market. We're excited by the fact 4G networks are now rolling out."
— With assistance by Edmond Lococo
Before it's here, it's on the Bloomberg Terminal.
LEARN MORE