OK Go: Apple Ripped Off Our Video
By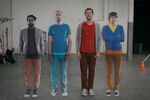 Apple kicked off its product event on Tuesday with a video called "Perspective," which it framed as a tribute to people "who have always seen things differently." The video consists of a long shot in which the camera tracks around a white room; when the camera reaches a certain perspective, random shapes morph into inspirational words.
This is familiar ground for Apple. The renowned iPod ads from 2005 featuring dancing silhouettes caused controversy because they resembled a commercial for Lugz boots. A year later, an Apple television spot bore a striking resemblance to a video made by the band, the Postal Service. In that case, Apple hired the director of the Postal Service's video to make its commercial, according to a report from MTV at the time. Photographer Louis Psihoyos sued Apple in 2007, saying he had been negotiating with the company over the use of his photograph depicting a wall of televisions in an Apple TV ad. Apple declined to purchase rights to the image, then used it anyway, according to the complaint. (Psihoyos dropped the suit.) An additional Apple commercial from that period seems like a tribute to a film by experimental filmmaker Christian Marclay, who said he chose not to give Apple permission to use his film when the company approached him.
Such actions sting doubly, given the boost that Apple provides artists it officially works with. On Tuesday, Tim Cook announced that the company is giving U2′s new album to everyone with an iTunes account. He sealed the deal with an awkward finger-tap with Bono—and, according to the Wall Street Journal, a $100 million advertising campaign.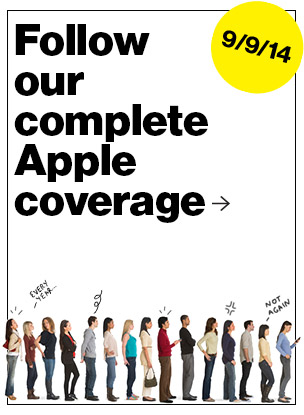 Gershon says OK Go is exploring its legal options, but it may not have many. Taking someone's idea and adapting it for your own purposes in this manner is generally not a violation of copyright law, says Mark Lemley, a professor at Stanford Law School. There is some precedent in state courts for so-called idea submission cases, whereby someone who has pitched an idea in private has sought relief when the idea is used without their involvement. But Lemley says it's not clear whether OK Go would prevail in this instance, especially in the absence of a non-disclosure agreement between the two sides. "You could imagine circumstances where there's a legal claim here, although I think it's unlikely to succeed," he says. "That said, from a PR perspective, I'd say it wasn't a smart move by Apple."