pursuits
A Rare TV Ratings Retreat for the Almighty NFL
By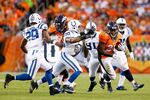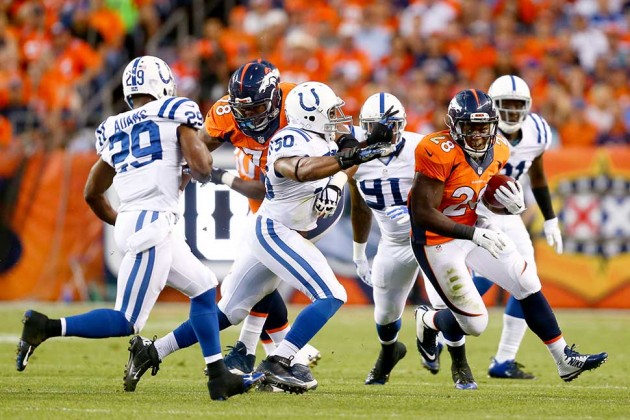 Two terms that rarely appear in the same sentence—National Football League and declining TV ratings—have been brought together by the season's first Sunday night broadcast. NBC's audience for the game dropped 9 percent from last year.
Yet there's little call for hand-wringing. NBC's opening Sunday Night Football matchup last year featured the New York Giants and the Dallas Cowboys, two nationally famous teams from major markets linked by an historic divisional rivalry. Last night's contest between the Indianapolis Colts and the Denver Broncos lacked for history and divisional rivalry, and didn't include a team from the top 10 media markets. The main interest in the pairing comes from Peyton Manning's long tenure with the Colts, but he'd already faced his old team last season.
Against this backdrop, of course the ratings would drop. Indianapolis and Denver are the 17th- and 26th-largest media markets, respectively. The Dallas market is No. 5—the same size as Indianapolis and Denver combined. New York is bigger still. If anything, the 9 percent drop reflects a better-than-expected number, considering that the starting pool of interested viewers is so much smaller.
Before it's here, it's on the Bloomberg Terminal.
LEARN MORE