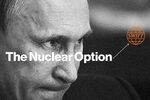 What could be the West's ultimate weapon against Russian President Vladimir Putin is a little-known organization housed in a neoclassical building on a wooded campus in a Brussels suburb: the Society for Worldwide Interbank Financial Telecommunication, or Swift. The group, run as a cooperative by banks, operates a secure messaging system for moving money across borders. Whether it's an investor sending funds for an overseas project, a company getting paid by a foreign customer, or a parent topping off the bank account of a child studying abroad, it almost always goes through Swift. It processes trillions of dollars in transactions every day for its 10,500 member banks in more than 200 countries.
Now some of Putin's critics want to expel Russia from the network as punishment for his actions in Ukraine. Britain is pressing the European Union, whose laws govern the cooperative, to bar Russian banks from using Swift. Being frozen out could wreak havoc with Russian trade and investment. A similar penalty imposed in 2012 on Iran's banks had "profound" economic effects in that country, says Mark Dubowitz of the Washington-based Foundation for Defense of Democracies, which lobbied for the Iranian ban—the only such ban Swift has imposed. In talks with the West, "Iranian negotiators have systematically demanded that this is one of the sanctions that should be relieved first," he says.
Swift is politically neutral and has no comment on its possible role in Russian sanctions, according to a spokesman. In Iran's case, Swift acted in response to an order from EU authorities. "Swift is and always has been in full compliance with applicable sanctions," the group said in a statement on its website.
If Russia were locked out of Swift, it could find other ways to move money internationally. It may already be helping Iran skirt its Swift ban. According to a report presented to a House Homeland Security subcommittee last year, Iran in 2012 set up a money transfer agreement with an obscure Ecuadorean bank, which in turn opened an account at Vnesheconombank, a Russian state-owned investment bank where some Iranian banks also have accounts. The arrangement allows money to be transferred between accounts inside Vnesheconombank, leaving no record of an international transaction. That has created "a gaping hole in the financial sanctions regime," according to the report by the International Assessment and Strategy Center, an Alexandria (Va.)-based think tank. Still, such back-channel arrangements couldn't replace "the security and the volume that Swift provides" for Russia's $2 trillion economy, says Richard Reid, a senior research fellow who studies finance and regulation at the University of Dundee in Scotland.
The leading trade group for Russian banks says that if its members couldn't use Swift they could transfer funds by other means, including secure Internet and fax connections. "It is much less convenient and much more costly for all sides of the process, but it is a real solution," says Serge Penkin, an official at the Association of Russian Banks. In an informal survey published on Sept. 2 by a Russian banking-industry website, banki.ru, representatives of several banks said loss of access to Swift would severely disrupt their business.
Deputy Finance Minister Alexey Moiseev said on Aug. 27 that the government has already drafted legislation to set up an alternative bank transfer network. Building such a system would take time, though, and big banks outside Russia might hesitate to join for fear of reprisals from the U.S. and the EU—or even from Swift itself, since the cooperative's bylaws forbid members from participating in activities that could harm it.
The EU is not rushing to wield Swift as a sanctions weapon. The subject wasn't discussed during an Aug. 29-30 summit meeting of EU leaders in Brussels, according to German Chancellor Angela Merkel and others. Germany is worried that a Swift ban would create huge costs on both sides, according to a person familiar with the EU discussions. But a Swift ban hasn't been ruled out, says the person, who asked not to be named because the discussions are private.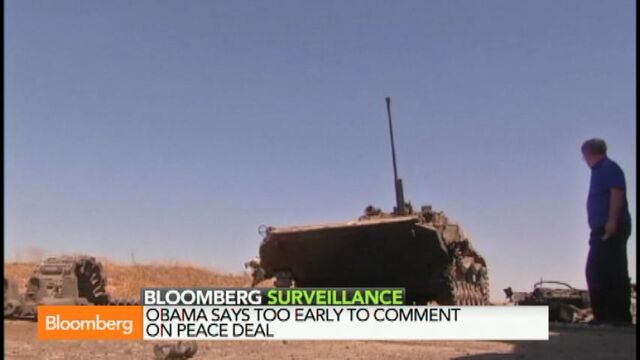 Russian state-controlled news outlets are treating the idea of expulsion as far-fetched. "Experts are sure that not all Russian banks would be banned, because it would mean big losses for Western counterparty banks and would harm the image of Swift itself," Alexander Kareyevsky, a financial commentator on the Russia 24 television network, said on Aug. 28.
"Blocking Russia from the Swift system would be a very serious escalation," says Christopher Weafer of Moscow-based consulting firm Macro-Advisory, "and would most certainly result in equally tough retaliatory actions." The EU's trade with Russia totaled $390 billion in 2013. EU exports to Russia fell 14 percent during the first five months of this year as the Ukraine conflict flared.
Another concern is that Russia would find alternative channels hidden from the view of financial regulators and law enforcement authorities. The U.S. and other governments have used their subpoena power to obtain Swift records in investigations of terrorist financing and money laundering, the University of Dundee's Reid says. "How much do you wish to jeopardize the attempt to clean up the global financial system?"
Before it's here, it's on the Bloomberg Terminal.
LEARN MORE