The U.S. South Rises as a Manufacturing Hub
Swedish and Chinese companies are building plants in the U.S. South
By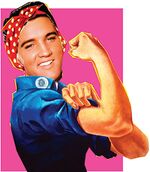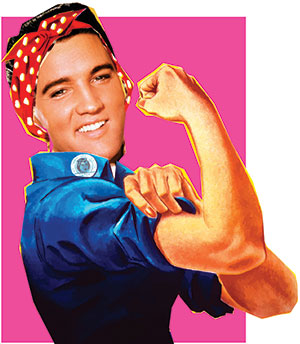 Just before the recession hit in 2007, Electrolux, the Swedish home-appliance maker, was trying to decide what to do about an aging plant outside Montreal. The building was more than 100 years old and the line of high-end stoves and ovens produced there needed a refresh. The factory's 1,300 union workers earned around $20 an hour.
Rather than sink more money into the old plant, Electrolux decided to move where it could operate more cheaply. In Europe, it was shifting work from Sweden, England, and Denmark, to Hungary, Poland, and Thailand, where workers are paid less. In North America, Electrolux settled on another low-cost region: the American South.
Alabama, North Carolina, and Tennessee—along with Mexico—all competed for the plant, offering generous incentive packages. The winner was Tennessee, which together with the city of Memphis and Shelby County, assembled an offer that, according to Electrolux, was worth $182 million, including public infrastructure funds, tax breaks, and, crucially, worker training. The company committed $100 million to build the plant. In December 2010, Electrolux announced that a site just eight miles from Graceland would be home to its most advanced factory. "We don't just grab at every project that comes through here," says Memphis Mayor A C Wharton Jr. "But this one was particularly appealing."
Manufacturing is slowly returning to the U.S.—and much of the action has been below the Mason-Dixon line. With its low tax rates and rules that discourage unionization, the South has for decades been seen as business-friendly, which helped the region attract service companies that rely on low-skilled workers, such as call centers and warehouses. Now industries such as autos and aerospace are moving in. According to Southern Business & Development (SB&D) magazine, which tracks commercial projects valued at more than $30 million, manufacturing made up 68 percent of investments announced last year. The number of projects totaled 410, the most in 20 years.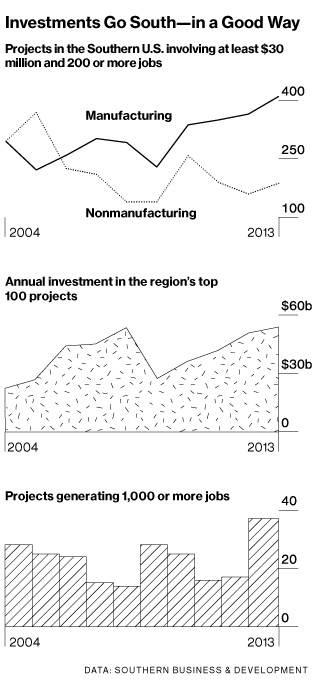 Changing conditions in the oil market and China have a lot to do with manufacturing's resurgence in the South. In 2001, when China joined the World Trade Organization, the price of oil was $20 a barrel and the hourly manufacturing wage in China's Yangtze River Delta was 82¢ an hour. Oil is now more than $100 a barrel and workers in the Yangtze make $4.93 an hour. The once enormous manufacturing advantage of the People's Republic has in some cases vanished.
An April 2014 study by Boston Consulting Group found that the U.S. now ranks second only to China in manufacturing competitiveness among the top 10 exporting countries. Three years ago, BCG Managing Director Harold Sirkin, co-author of the report, forecast that states such as South Carolina, Alabama, and Tennessee would become "among the least expensive production sites in the industrialized world." That's especially true for companies making things for sale in the U.S. The South "has become the cheapest place to make things inside the largest economy in the world," says Michael Randle, publisher of SB&D.
Electrolux wanted access to cheap electricity and several modes of transportation, including rail and river, according to Mark Herbison of the Greater Memphis Chamber of Commerce, who worked on the deal. Memphis fit the bill on all counts: Industrial power rates in Tennessee are among the lowest in the country, and the city has become one of the world's major distribution hubs. FedEx is the city's biggest employer, according to the Memphis chamber.
The Electrolux plant, which opened in November 2013, is in an old-style industrial park alongside a steel mill, an aging coal plant, a wastewater treatment facility, a rail interchange, and a Japanese-owned factory that makes power-line transformers. Inside, conveyor belts that hang from the ceiling carry oven and stove parts along a snaking track, some 30 feet in the air. Workers stand along assembly lines, tightening screws and installing electrical parts. The soundtrack is provided by giant industrial presses that pound out a rhythm as they stamp stovetops and oven walls from rolls of steel. Together with an Electrolux plant outside Nashville, the Memphis facility cranks out one of every three ovens sold in the U.S., according to Electrolux, which also produces appliances that carry the Frigidaire and Kenmore logos.
Jack Truong, head of Electrolux's North American appliance division, says the factory employed 1,000 as of the end of August. The company has pledged to bring the total up to 1,200 within five years. By then, Electrolux says the average wage will be $14.65 an hour. Almost all the workers have gone through a training program administered by a local community college and paid for with state and federal funds.
Truong acknowledges that such incentives strongly influenced Electrolux's decision to site the plant here. Memphis has a lot going for it, he says, but the workforce "was definitely a challenge." Dexter Muller, senior vice president for community development for the Memphis chamber, recalls that when a large brewer took out ads three years ago to hire 200 workers in the area, it had to plow through thousands of applications to find candidates with the right skills. "It was scary," says Muller. "The quality of applicant wasn't there." According to U.S. Census figures, 83.1 percent of Tennessee's 25-year-olds have no more than a high school degree, which ranks it 41st among U.S. states.
Clifton Means, one of the first to go through the training program for Electrolux job applicants, used to work for the post office and as a special education teacher. He started on the oven-door assembly line and is now a team leader in research and development. The 38-year-old can remember when Memphis was a factory town. A brick smokestack with a faded Firestone logo still stands on the north side, a memorial to all the American businesses that pulled up stakes in the 1980s. "As a young kid, I saw manufacturing leave this place," he says. "When those businesses left, those neighborhoods just died."
Cities and states attempting to lure them back have been drawn into an incentives arms race. Offers of tax breaks and infrastructure, including access roads and rail links, are no longer enough to lure big names. "The assumption now is that the land will be free," says Tom Croteau, deputy commissioner for the Georgia Department of Economic Development. "We have seen things where we just scratch our heads and say, 'We would never go there.' "
Harry Moser, founder of the Reshoring Initiative, a group of companies and trade associations trying to bring manufacturing jobs back to the U.S., isn't a fan of the giveaway culture that's emerged in the South. "In some cases, it's not doing the country any good," he says.
Although it's hard to measure whether governments earn back their investments in these projects, there's a clear economic impact. At $14.65 an hour, average pay of employees at the Memphis Electrolux plant who work 40 hours a week comes to around $30,000 a year. Multiplied by 1,200 workers, that's about $36 million in annual income going into the community.
Recent announcements that Chinese companies such as Lenovo and Haier are building factories in the South confirm its newfound allure. Randle of SB&D says that in the first quarter of this year he tallied about $6 billion in Chinese manufacturing investments in the U.S., $4.3 billion of which were in the South. "We've been chasing these ghosts for years," he says, "trying to attract these companies to start investing in the U.S. Finally it's happening."