Ex-Goldman Trader Loses in Bid for $5 Million More Bonus
Christie Smythe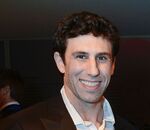 Former Goldman Sachs Group Inc. trader Deeb Salem struck out in his pursuit of almost $5 million in bonus money on top of $8.25 million he received in 2010 as a Manhattan judge upheld an arbitration panel's decision favoring the bank.
State Supreme Court Justice Eileen Bransten today rejected Salem's request to set aside the Financial Industry Regulatory Authority panel's decision to dismiss his claim and granted Goldman Sachs's request to seal portions of the dispute with the former trader.
Salem claimed he helped the bank earn more than $7 billion and told the arbitration panel on Feb. 25 that he was one of the most sought-after investment professionals in the mortgage industry. The panel, described by Salem's lawyer as a "kangaroo court," didn't let Salem call some of Goldman Sachs' top trading executives as witnesses, resulting in a miscarriage of justice, according to the petition.
"What you have failed to do in your application before this court is show any evidence whatsoever that the material that was excluded was pertinent to this case," Bransten told Salem's lawyer Jonathan Sack.
In transcripts of the hearing, filed by Sack along with the petition and later sealed, Salem said his $8.25 million bonus in 2010 didn't reflect his contributions and that he was led to believe he would be paid at least $13 million. The trader argued his bonus was unfairly docked because of a written warning he received about his 2007 self-evaluation.
Upside Down
Sack argued in court today that the arbitration panel refused to hear testimony from all of the witnesses he wanted to use in his client's effort to show that he had been promised additional compensation.
"Essentially what this panel did is they turned the process on its head," he told Bransten.
Bransten said Salem was unable to meet an "extremely heavy burden" to set aside the order.
The judge also criticized Sack for including arbitration transcripts with his petition despite knowing that the proceedings were confidential.
"You cannot tell me you're not aware of what is usually done," she said. Much of the information in the transcript is "nobody's business but Goldman Sachs's," she said.
Appeal Planned
Sack said in an e-mail after the hearing that he planned to appeal, without specifying which part of the judge's decision he was addressing.
Tiffany Galvin, a spokeswoman for New York-based Goldman Sachs, said in an e-mail that the bank was "pleased that the arbitration panel's decision was upheld."
In June, Galvin, called the claims over the compensation "utterly ridiculous" and "unworthy of any further response."
Salem initially sought more than $20 million in unpaid compensation in the arbitration and later amended that to a total of more than $16 million, including the bonus money and almost $7 million in deferred stock that he said he was led to believe he would get.
In January 2011, Salem told his mother, who was staying with him because her house had burned down on Christmas, that he expected at least $13 million for 2010, according to the transcript.
The average managing director in the areas of mortgage-backed securities, structured credit and proprietary trading received a 2009 bonus of $750,000 to $1.1 million, according to an Options Group report at the time.
Goldman Sachs said in a court filing in August that the panel gave Salem "a full opportunity to present his evidence, obviated the needless burden of further witnesses, and followed the law in rendering an award denying the claim."
"It is not unfair to dismiss a meritless claim," the bank said in the filing. Additional witnesses "would make absolutely no difference whatsoever to the outcome."
Goldman Sachs, after rising almost 1.3 percent, closed down 0.1 percent at $179.60.
The case is Salem v. Goldman Sachs & Co., 651811-2014, New York State Supreme Court, New York County (Manhattan).
Before it's here, it's on the Bloomberg Terminal.
LEARN MORE