Your Boss's Urgent E-Mail May Be a Scam
by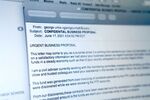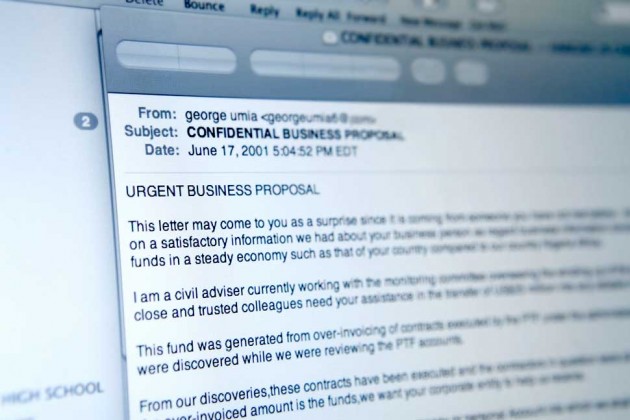 Most of us have received an e-mail from the purported emissary of an African prince or some other wealthy individual, promising a share of untold riches in return for an upfront payment. At this point in the 21st century, most people know to avoid such scams. But what if the request for a wire transfer comes from someone you know? As in, for instance, your boss.
Here's the outline of a scam that the Federal Trade Commission warned business owners about in a blog post yesterday. The crook, posing as a senior executive at the target company, e-mails an employee to request a wire transfer. The money is often supposed to cover a bogus vendor payment—or sometimes, a confidential business investment—and the messages are marked urgent. Once the wire transfer is done, it's very hard for a business to get the money back.
The average victim of the scam, called the "business e-mail compromise" or more simply, "masquerading," has been taken for $55,000, according to the Internet Crime Complaint Center, which gathers information about online fraud. Some reported losses have been for more than $800,000. The center, which published an alert about the scheme in late June, suggests the scammers are based in Nigeria.
Companies can protect themselves by requiring approval from more than one person for wire transfers above a certain dollar threshold, according to a blog post by Nicole Vincent Fleming, a consumer education specialist for the FTC. It also helps to remind employees to take their time when approving money transfers, no matter how urgent the request.
The Internet Crime Complaint Center, meanwhile, warns that many victims have been engaged in international trade, often with Chinese companies. Most of the email addresses used to send the fraudulent requests were from AOL, Gmail, or Hotmail addresses made up to resemble the executive's actual email as closely as possible.
In theory, that should make the fraud attempts easy to spot. Even a half-alert employee would probably think twice upon receiving a money transfer request from her chief financial officer's Hotmail account. Then again, plenty of people have wired money to share in the riches of a far-off prince.
Before it's here, it's on the Bloomberg Terminal.
LEARN MORE