Why China Is Investigating Microsoft and Symantec
by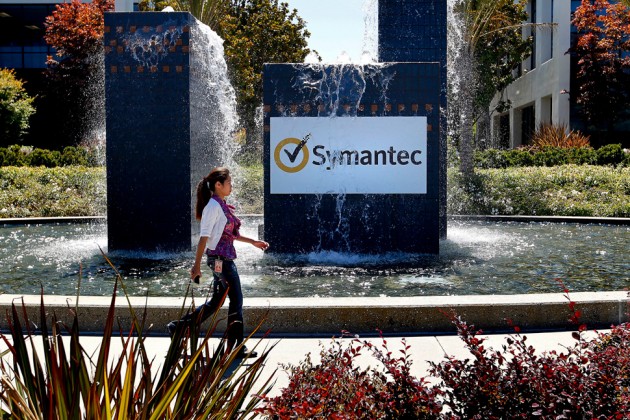 For years, U.S. politicians have been calling Chinese telecom-equipment makers Huawei Technologies and ZTE threats to American security. But making charges about national security is a game that China can play, too. Following Edward Snowden's disclosures of U.S. spying, the Chinese government seems eager to show American companies that they will pay a price for U.S. government actions.
That's a lesson that Microsoft and Symantec are learning now. An antivirus company from Silicon Valley, Symantec competes in China against local favorites such as Beijing-based Qihoo 360 Technology. According to reports by Bloomberg News and the Chinese media, China has instructed government departments to stop buying antivirus software by Symantec and its Moscow-based rival, Kaspersky Lab. Symantec software has back doors that could allow outside access, according to an order from the Public Security Ministry. Not coincidentally, Qihoo's New York-traded shares rose 2.7 percent on Monday, following reports of the move against Symantec and Kaspersky.
Symantec is trying to contain the damage. Although the official People's Daily newspaper reported on Sunday that the government had banned both Symantec and Kapersky, Cupertino (Calif.)-based Symantec says the action is more limited. "It is important to note that this list is only for certain types of procurement and Symantec products are not banned by the Chinese government," the China Daily reported Symantec commenting in a statement. "We are investigating this report and will continue to bid for and win government projects in China."
Officially, the government's case against Microsoft is unrelated to security issues. Rather, the software giant is the subject of an antitrust investigation by the State Administration of Industry and Commerce. The probe started last week, with almost 100 government investigators taking documents and computers from Microsoft offices in Beijing, Shanghai, and two additional Chinese cities.
China's anti-monopoly cops have certainly been busy lately: This week a regulator responsible for investigating anti-competitive behavior, the National Development and Reform Commission, raided the Shanghai office of Mercedes-Benz, questioning executives and staff members regarding vehicle pricing, the China Daily reports.
While it's possible that the Microsoft probe reflects the same zeal to stamp out monopolistic threats, the company is probably suffering because of the revelations about the NSA and U.S. accusations against Chinese companies. The China Daily quoted Forrester Research analyst Bryan Wang: "Growing information security concerns have given China a perfect reason to oust overseas-made IT products from key sectors such as energy, banking and government use."
The Microsoft and Symantec investigations have accompanied a breakthrough for Chinese tech: Beijing-based upstart Xiaomi has just passed mighty Samsung Electronics to become China's top smartphone brand. Foreign brands have long dominated China's mobile phone market: Before Samsung was No. 1, the top brands in China were Nokia and Motorola. Now a Chinese brand is tops, demonstrating the greater clout of local companies.
Of course, Xiaomi and Chinese smartphone brands in general still depend on Google's Android operating system to run their handsets. Still, the rise of Chinese tech players is undoubtedly making the country's leaders more confident. With China increasingly able to rely on domestic companies for technology, its government can afford to take aggressive steps against foreign vendors.
Before it's here, it's on the Bloomberg Terminal.
LEARN MORE