How to Write a Great SAT Essay In Just 25 Minutes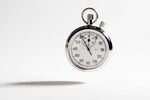 This tip for improving your SAT score was provided by Courtney Tran at Veritas Prep.
The 25-minute limit on the SAT Essay is intimidating. After all, 25 minutes is about the time it would take to bake two batches of cookies, watch half an episode of Breaking Bad, or watch a single episode of How I Met Your Mother. The first time I took the SAT, I was barely able to complete two paragraphs in that time; nearly every student I've had has cited the essay time limit as a primary obstacle to achieving a high SAT Writing score.
Fortunately, like any other part of the SAT, the essay time limit can be conquered by practice, dedication, and good test-taking strategies. Here are a few:
1. Understand what is expected of you. It is unlikely that any high school or college class will ask you to write an essay within a time limit as short as 25 minutes because the types of essays you are generally expected to produce in high school and college classes are far more complex than the ideal SAT essay. SAT essay prompts are in the form of simple yes-no questions because they are designed to be answerable in a simple 25-minute essay. The 25-minute limit seems constricting only because you are used to more difficult essay assignments. In order to get a good idea of the kind of essay you should write (and to be reassured that it is completely doable within 25 minutes), check out the scored sample essays on the College Board website. (This is no excuse not to write a good essay; it just means you don't need to write a complex one or stress about it.) For more information about understanding the SAT essay, you can also check out this article.
2. Be prepared. Now that you know what kind of essay to write, prepare some examples that you can draw on to support whatever stance you take on the essay prompt. Read classic works of literature (To Kill a Mockingbird, Hamlet, The Scarlet Letter—anything your English teacher might assign to you) and note major details such as the full names of main characters, authors, and settings. Follow some current events, making sure to acquire enough knowledge of each that you can describe its location, major actors, and developments. Pay attention in history class.
3. Don't second-guess yourself. You'll write more quickly if you stop hesitating. Overcome perfectionist instincts by keeping in mind that you are turning out a short and relatively simple piece of writing. Your essay will be just one of more than 1.5 million essays that College Board essay graders must work through; it will be nearly impossible for you to write anything the graders have not seen before, let alone something that will actually convince them to change their minds about what you are writing. If it is grammatically correct and supports your thesis, just write it. Providing you have practiced diligently, you can be reasonably sure your writing will be effective. Speaking of which …
4. Practice writing timed SAT essays. This is by far the best way to build confidence and improve your writing, especially since sample essay prompts are easily available online. In the context of the SAT, this comes with two additional benefits. First, you will become more comfortable with the "feel" of the time limit. Twenty-five minutes feels different, depending on the situation: whether you're waiting for a late bus, chatting with a good friend, or writing a short essay that will influence your college admissions. The only way to understand how it feels to write a SAT essay in 25 minutes is to sit down and write one—preferably many times. Second, you can develop essay templates, which are specific phrases and structures you will reuse in each essay. Since all SAT essays are based on a simple yes-no prompt, almost always normative, and should have an introduction, a body, and a conclusion, you will find that you can easily apply the same template to different essay prompts simply by editing their content to answer a new prompt. Essay templates allow you to write essays more quickly because they reduce the need to come up with new phrasing while you're under the pressure of the clock.
The SAT essay time limit is only as scary as you allow it to be. Twenty-five minutes may not be a lot of time but with practice and planning, it might just be all the time you need.
Plan on taking the SAT soon? Take advantage of Veritas Prep's free SAT resources including free SAT video lessons!
Before it's here, it's on the Bloomberg Terminal.
LEARN MORE