Alimony Would End Sooner in N.J. If Christie Signs Bill
Stacie Sherman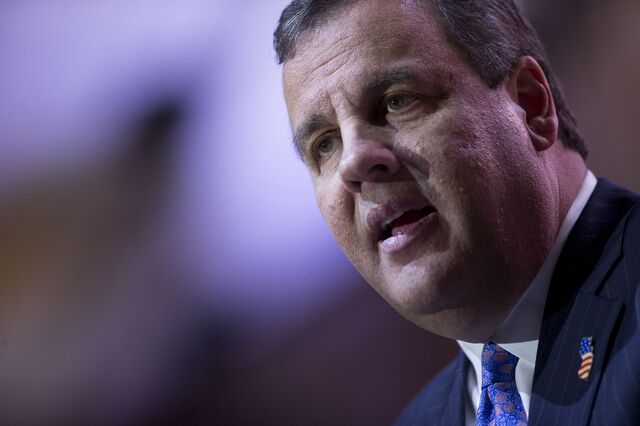 Governor Chris Christie must decide in coming weeks whether to support an end to lifetime alimony in New Jersey, part of an overhaul that supporters say doesn't go far enough.
The Democratic-controlled legislature last month sent the Republican governor a bill that in most future cases would limit payments to the length of any marriage that lasts less than 20 years. The measure, which passed the Assembly unanimously and drew only three dissenting Senate votes, also would allow most alimony to end once a payer retires and set guidelines for judges evaluating changed circumstances.
States from Massachusetts to Colorado have revised divorce laws that originated when most women didn't work and husbands were breadwinners. While the bill doesn't sufficiently help current payers, it's a step forward and Christie should sign it, said Tom Leustek, founder of New Jersey Alimony Reform, which has pushed for changes since 2011. The measure, he said, is part of a movement to apply common sense to alimony rules.
"Times have changed -- it's no longer the 1950s," said Leustek, 55, a professor of plant biology at Rutgers University in New Brunswick. "Most families are dual income. Judges need to consider the entirety of the marriage, each party's contribution to it."
Christie, 51, a former U.S. attorney, has until mid-August to act on the bill, though that time could be extended into September because the Legislature remains in recess, according to the state constitution. Kevin Roberts, a spokesman for the governor, declined to comment on the measure.
Jail Time
Leustek said he met with staff members from Christie's office last week and was encouraged that "they didn't raise any major objections."
The organization got the attention of lawmakers by telling of ex-husbands forced to pay their former spouses large percentages of their income, even after losing their jobs or declaring bankruptcy, and being jailed for nonpayment.
Leustek, of Rahway, said at one point he was handing over 80 percent of his take-home pay to his ex-wife. She received her doctorate while they were married and once earned as much as he did, before leaving her job as a hospital psychologist to go into private practice, he said. He was ordered to pay alimony for life.
Bar Association
The New Jersey State Bar Association, in a June 26 statement after the bill passed an Assembly committee, called the measure a "smart, realistic and balanced approach."
The association "worked hard to craft the legislation, which provides practical circumstances under which someone can request and receive a modification or termination of alimony," according to the statement. "It also provides for considerations related to changes in economic circumstances, cohabitation and retirement of the parties."
New Jersey Alimony Reform wants greater curbs on the duration of payments, as in New York, which limits them to one-half of the length of the marriage, and Pennsylvania, at one-third, Leustek said. He said the group compromised with the bar association and will take what it can get.
"This was the outcome of dealing with lawyers," Leustek said. "This was New Jersey legislators taking over."
David Perry Davis, a family law attorney in Pennington, New Jersey, who supports broader changes, said Leustek's group was "hoodwinked" and didn't consult with lawyers who dissent from the Bar Association's position.
Davis said negotiations on the bill were "Bambi versus Godzilla."
Unpleasant Necessity
Still, Sandy Durst, a Trenton-based attorney on the bar's family law executive committee, said a wholesale rewrite of alimony law isn't advisable.
"People don't want to pay alimony," he said. "People receiving it wish they don't need it. But in some cases, financial assistance is required. Many of the reformers, they have an agenda. They want to address their situation."
New Jersey's debate follows others around the nation.
Massachusetts rewrote its laws in 2011 after an eight-year effort. A bill to end permanent alimony in Florida cleared the legislature last year, only to be vetoed by Republican Governor Rick Scott, who cited concerns that it would be retroactive. Colorado last year limited alimony to 50 percent of the marriage length and ends it at retirement.
"Is it really far-fetched to think that in New Jersey we can change the laws incrementally instead of all at once?" Leustek asked supporters in a newsletter. "We have come a long way in only 2 1/2 years. We have many years ahead of us to influence further changes."
Before it's here, it's on the Bloomberg Terminal.
LEARN MORE