Dog Food Fight! Purina Says Blue Buffalo Is 'Built on Lies'
Purina is barking mad over Blue Buffalo's claims that its dog chow is healthier—and is taking its rival to court
Paul M. Barrett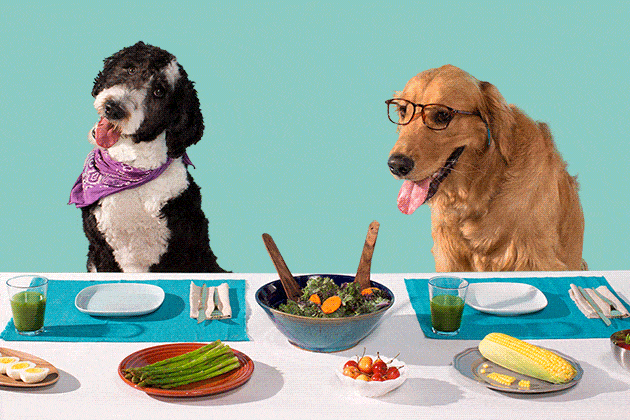 At the executive offices of Blue Buffalo, in Wilton, Conn., Labradors and golden retrievers wander the halls, nosing around for lunch leftovers, and members of William Bishop's 300-person workforce all call the 75-year-old founder and chairman Bill. A basketball and lacrosse player at Ohio-Wesleyan University in the late 1950s, Bishop, 6-foot-5, walks with a slight slouch but retains the loping gait of a college jock. His white hair thinning, he wears an open purple shirt over a black tee, blue jeans, a cloth belt decorated with skulls and crossbones, and running shoes the size of rowboats. He notes proudly that his sons, Billy and Chris, have senior executive jobs, making "the Buff," as he calls the company, "a real family operation."
Started in 2002 and propelled by advertising techniques the elder Bishop honed hawking Kool-Aid, Tang, and later SoBe, a beverage company he co-founded in the 1990s, Blue Buffalo last year tallied $1 billion in sales, making it America's fastest-growing major purveyor of dog and cat food and the largest specializing in the all-natural kibble niche. He named his latest company in memory of Blue, a beloved family Airedale. The Buffalo part reflects his affection for cowboys, Indians, and Western kitsch. "Also it's good to have a strong icon that people will remember," he explains. "SoBe had the lizard. The Buff has the American buffalo." Undercutting the Great Plains motif, orange-labeled bottles of Veuve Clicquot Champagne line shelves outside Bishop's corner office. "You have to like to drink to work here," he jokes. "We've had a lot to celebrate."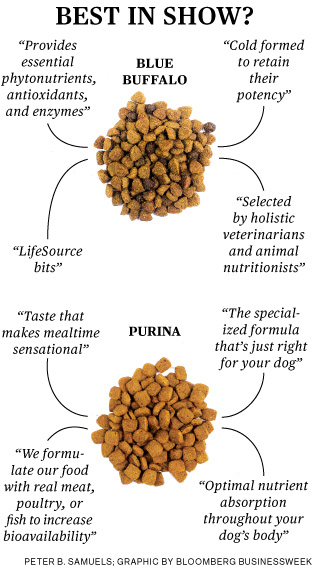 The company's rise can be measured not only by its near-ubiquitous retail presence but by pervasive advertising that Bishop boasts is deliberately "in-your-face," and encourages "pet parents" to compare the Buff to the competition. Blue Buffalo's television spots and Internet videos have become so familiar they've been parodied on Saturday Night Live. The mock commercial for "Blue River" dog food aired on NBC in April. Guest host Seth Rogen and SNL cast member Cecily Strong played the sort of overwrought consumers who philosophize about pet nutrition in Blue Buffalo's actual ads. The characters suffer an emotional meltdown as they discuss what they've fed their bug-eyed pug mix, Peanut.
Purina is notably not amused. The St. Louis-based company, owned by the Swiss conglomerate Nestlé, has manufactured feed and animal chow for 120 years. It controls about a third of the $20 billion-a-year pet food market but lately has seen customers lured away by such premium brands as Hill's, Merrick, and Blue Buffalo.
Competition is one thing, but executives at Purina headquarters say they can't abide Bishop's advertising, which they claim is misleading. Contrary to its carefully cultivated reputation for authenticity, Blue Buffalo "is built on lies," alleges Steven Crimmins, Purina's normally even-tempered chief marketing officer for U.S. pet food. Although Bishop stresses his company is family run, "they're owned by a big Wall Street firm [and] outsource all their manufacturing," Crimmins says, not trying to disguise his indignation. "Their key ingredient claims aren't true, and they have a history of exaggerating what their products do."
In May, Purina sued Blue Buffalo in federal court in St. Louis for false advertising, commercial disparagement, and unjust enrichment. Bishop's lawyers fired back with equally heated counterclaims about an unlawful Purina "smear campaign" seeking "to stem the exodus of Nestlé Purina customers to Blue Buffalo." In a taunting open letter posted on his company's website, Bishop accused the larger company of relying on "voodoo science" when it cited in its court papers lab tests supposedly showing that Blue Buffalo used poultry byproduct meal—an ingredient Bishop's company promises "never" to include.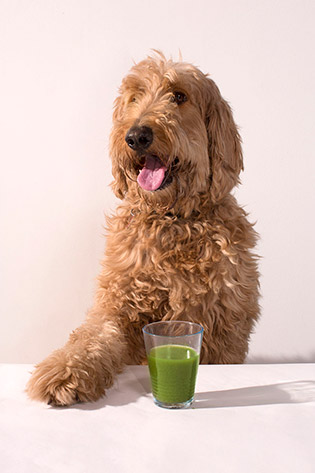 Purina v. Blue Buffalo has riveted vets, retailers, and everyone who follows the expanding market for fancy pet eats, says Jennifer Larsen, an assistant professor of clinical nutrition at the University of California at Davis veterinary school. "The emotional appeals to treat dogs and cats like human children have gone to an extreme," she adds. "This case shows how far the manufacturers are willing to go to try to persuade consumers they're right and the other guys are making it up."
At a more basic level, the litigation illuminates the success of Bill Bishop, a classic ad guy who unapologetically cashes in on the market's latest whims—human, canine, or other. Setting aside the merits of poultry byproduct meal (to which we'll return), one can't help but speculate that the wily Bishop has lured Purina into a fight where attention is the real prize.
 
 
Before sweetened beverages and pet food, Bishop first had to sell himself. Just out of the U.S. Marines in 1962, he took the commuter train from Westchester County, N.Y., to Grand Central Terminal. Armed with a roll of dimes, he stood at a pay phone in the lobby of the old Pan Am Building, cold calling ad agencies in hopes of landing a job interview. BBDO said yes, he could come in for a tryout.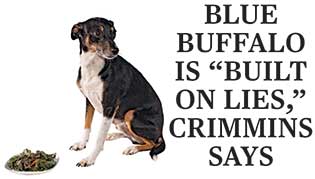 He worked on Tareyton cigarettes ("I'd rather fight than switch"). Later he moved on to Ogilvy & Mather, Ted Bates, and then in-house with General Foods, where he promoted Kool-Aid and Tang. "Nice margins in artificial drinks," he recalls.
In the early 1990s, Bishop opened his own ad firm and circled back to beverages, this time as a producer, as well as promoter. Introduced in 1996 as a challenger to Snapple, South Beach Beverages initially flopped, burning through $2 million in seed capital, Bishop says. Luckily, his son Billy, only a year out of college, stepped up with some youthful ideas. They shortened the name to SoBe, focused attention on a funky lizard logo, and supplemented the company's black tea with a compound they called "3G" for ginseng, guarana, and ginkgo. Sales exploded. In 2001, Bishop and a small circle of co-investors sold SoBe to PepsiCo for $380 million. "Our ship had come in," he says. "Now what?" Many people would have retired. "My golf game is crap."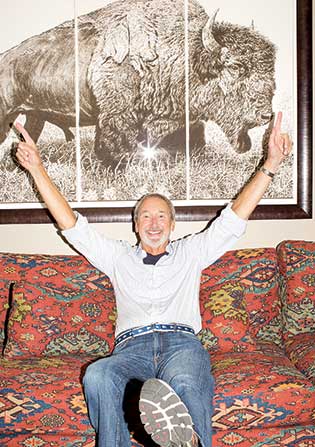 Bishop shares credit liberally for his good fortune in business. A former colleague from General Foods, John Bello, proposed starting South Beach Beverages in 1996 and oversaw operations. Bishop credits Billy for effective marketing ploys aimed at 16- to 24-year-old males: endorsements from X Games athletes; sponsorship deals with the likes of Cannondale mountain bikes; a retrofitted reptile-motif school bus that raided Mountain Dew and Coca-Cola promotional events to blast the insurgent's urination-themed slogan, "Drain the Lizard."
SoBe named products for aspirations—Power, Wisdom, Eros—while stopping just short of specifically telling consumers they'd actually enhance their influence, intelligence, or sex appeal. In February 2000, the U.S. Food and Drug Administration sent a "warning letter" ordering the company to cease certain misleading health claims. The FDA noted, for example, that dairy-based Lizard Blizzard claimed it was "loaded with nature's most powerful cold and flu fighters." That falsely implied that the product was "intended to treat, prevent, cure, or mitigate disease," the FDA said. SoBe amended two or three of its labels, but the issue didn't prevent PepsiCo from buying the company. Shortly thereafter, advertising critic Rob Walker observed in his column for Slate that SoBe's "most salient characteristic is phoniness."
Flush with PepsiCo cash, Bishop and his family were coping with Blue's canine cancer when they decided to investigate the commercial potential of healthy dog food. Bishop saw parallels to sweetened beverages: high margins and low barriers to entry. "You can get into the market small with contract manufacturers making the stuff," he says, displaying an easy candor. "Slap on a good label, come up with a slogan, and off you go," he says. "There were already a lot of smoke and mirrors in how pet food was advertised, and that was the sort of stuff we were good at."
He commissioned a local holistic veterinarian to design recipes. "The top ingredients are meat, vegetables, fruit, whole grains—expensive stuff equal to whatever Wellness and Eukanuba have," he says, referring to other premium brands. "Then we add the extra supplement in LifeSource Bits," nuggets advertised as providing kelp, blueberries, and other ingredients "rich in antioxidants."
Blue Buffalo commissioned consumer research and discovered that pet owners have strong ideas of what they don't want their animals eating—above all, anything called a byproduct. Consumers just don't like the sound of "byproduct," says Bishop.
Joseph Wakshlag, a nutritionist on the faculty at Cornell University's College of Veterinary Medicine, recalls becoming aware of Blue Buffalo in 2005 when he worked at a vet's office in Woodbury, Conn.: "They had salespeople who paid for 'lunch and learn' sessions where they talked about the owner's dog, Blue, who had died of cancer, and now they had a new dog food that prevented cancer. I asked for the data, some evidence. They said, 'Look, it has blueberries.' There was no data." Wakshlag, who since has done paid consulting for Purina, says he doesn't "think Blue Buffalo is necessarily worse than other brands, but there's no real evidence it's any better." (Bishop speculates that Wakshlag "misinterpreted" the sales pitch. "We have never claimed the product prevents cancer.")
Many pet owners considering healthier fare for their animals turn to vets for advice. With at least some of the experts skeptical of its health claims, Blue Buffalo didn't take off immediately. So Bishop hired a staff of in-store representatives to sidle up to customers overwhelmed by the profusion of natural brands and steer them toward the Buff. PetSmart, a national discount chain, went along with the strategy, in part because Blue Buffalo offered retailers relatively high margins. The new brand began to break through.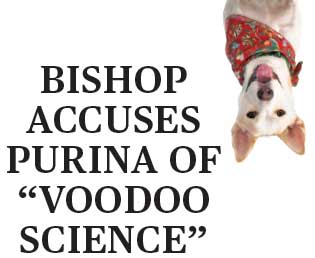 Its success drew the attention of Invus Group, a New York-based private equity firm that had made successful investments in such diverse brands as Weight Watchers and Keebler cookies. In 2006, Invus cash allowed Bishop to launch Internet and television ads that further fueled Blue Buffalo's growth. Invus now holds a controlling stake in the company.
Blue Buffalo's ad campaign targets "big name" food manufacturers. In one video, a woman sitting on a living room couch, holding her collie, says: "I didn't know how my big name food stacked up, so I went to Blue's website and I took the 'True Blue Test' "—an ingredient comparison—"and it was clear Blue had everything that I wanted and none of the stuff I didn't want." Many of Blue Buffalo's come-ons vow that its food contains "NO chicken/poultry byproduct meals."
 
What is byproduct meal? Generally speaking, it's ground-up chicken necks, feet, undeveloped eggs, and intestines. It's not supposed to include feathers. "When pet parents learn the truth about big name dog foods," Bishop's promotions assert, "they switch to Blue Buffalo."

Customers who do convert to the Buff pay more. While prices vary from store to store, one comparison cited in court papers shows that Purina One Smartblend Chicken & Rice Formula retails for $39.99 for a 31 pound bag, or $1.29 per pound. A slightly smaller bag of Blue Buffalo's comparable Life Protection Formula Chicken & Brown Rice Recipe goes for $59.00, or $1.97 per pound. "Whatever the brand," says UC Davis's Larsen, "consumers seem willing to pay more for pet food that's natural and special, because, I think, it makes them feel good about themselves."
 
 
No visit to 1 Checkerboard Square, the 50-acre, 16-building Purina campus in St. Louis, is complete without a stop at the nutrition laboratory. At least that's what Purina's public-relations guys most want to show me first. Inside the immaculate warren of rooms, a dozen of the 30 staff scientists—some of whom wear white lab coats—are doing molecular-level research to relieve animal arthritis and strengthen immunity to disease. People stare through safety glasses at lab tables filled with test tubes. Centrifuge machines hum. "We've got Ph.D.s on the cutting edge of keeping animals healthy," says Keith Schopp, the company's top spokesman. "The last eight consecutive winners of the Westminster Dog Show have eaten Purina Pro Plan." Granted, Purina Pro Plan serves as the main sponsor of the Westminster show, but still, one assumes the American Kennel Club's top dogs don't get fed garbage.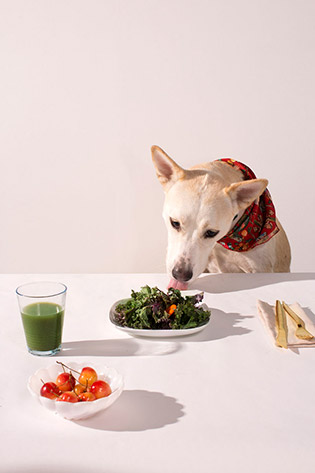 People bring their dogs to work at Purina, too. The company's employees are offended by Blue Buffalo's suggestion that they feed pets junk. "But we don't pretend that our product is so good that we feed it to our families," says Crimmins, the marketing chief.
Purina wasn't alone in its resentment of Blue Buffalo. Beginning in 2008, Hill's, the longtime manufacturer of Science Diet, complained repeatedly about Blue Buffalo to the National Advertising Division (NAD) of the Council of Better Business Bureaus, an industry-sponsored panel that reviews advertising disputes. In March 2014, at the conclusion of an elaborate proceeding during which Blue Buffalo had the chance to defend itself, the NAD issued a detailed ruling concluding that Bishop's company "has not provided any evidence that 'big name' pet food manufacturers … are actively concealing the truth about the ingredients in their products." The NAD recommended that Blue Buffalo correct its TV ads to remove unsubstantiated references to competitors and amend website claims generated by its "True Blue Test." Bishop says his company is appealing the NAD decision. A spokesman for Hill's declined to comment.
The NAD's enforcement powers are limited. Suspecting that Blue Buffalo wouldn't feel overly concerned about the panel's ruling, Purina says it took samples of its smaller rival's products to an "independent" laboratory for testing. In April, Purina asserts, the outside lab found that Blue Buffalo's no-poultry-byproduct-meal claim just isn't true. The Purina-sponsored tests showed, for instance, that Blue Buffalo's Life Protection offering was one-quarter byproduct meal.
Whether or not Blue Buffalo's claims about avoiding ground-up chicken intestines and feet are false, there's actually nothing wrong with such ingredients, says Kurt Venator, a Ph.D. vet employed by Purina. "Included in a balanced diet," he adds, "byproducts are actually an excellent source of nutrition for pets"—a point reinforced by the NAD decision in March that scolded Blue Buffalo.
The Lanham Act of 1946 prohibits "false or misleading" product advertising and allows for imposition of penalties of as much as three times the actual money damages attributed to wrongdoing. Purina is also seeking "disgorgement" of Blue Buffalo's profits linked to its contested promotions. In theory, the total bill could come to tens, if not hundreds, of millions of dollars. In its lawsuit, Purina asserts that "Blue Buffalo preaches a message of truth, but it is not practicing it. Blue Buffalo's behavior is unlawful and just plain wrong."

"What can you do?" asks Bill Bishop, shrugging. "Litigation is part of modern business." He declines during our interview to discuss the Purina suit further, other than to point out that so far the larger company hasn't publicly shared its supposedly independent lab analysis.
In "Dear Pet Parents" letters posted on his company website, though, Bishop has been full-throated in his counterattacks on Purina. "Just last year they had to recall all of their Waggin' Train and Canyon Creek Ranch treats that were made in China with unapproved antibiotics," he said in a May 8 post. "Now there's something that might be worth a little explaining."
Pouncing when competitors have recalls is a familiar Bishop tactic. In 2007, Purina and other major brands recalled tons of dog and cat food after the FDA found it was contaminated with melamine, an industrial chemical traced to Chinese suppliers. Blue Buffalo ran advertisements bragging that its products didn't contain the chemical. But that turned out not to be correct, and Blue Buffalo eventually had to pull a third of its product line. At the time, Blue Buffalo said it had been "deliberately deceived" by one of its contract manufacturers.
"That's what they do—blame it on their outsourced factories," says Purina's Crimmins. "We make all of our food in our own factories, so we know the quality." His colleague Schopp says that Purina's antibiotic-related recall involved "trace residue" that never threatened animal health, while the 2007 episode showed the company "doing the right thing" when it learned of a problem.
Later this year, Blue Buffalo plans to begin operating its first food plant, in Joplin, Mo., practically in Purina's backyard. Some of Blue Buffalo's product will still come from contractors. That's "common throughout the industry," says Bishop. "We have people in the [outside] factories all the time checking on quality, and we buy all the ingredients ourselves and have them shipped to the plants."
Bishop is more pleased than troubled that he's provoked Purina. Both sides have hired top-flight law firms. Pre-trial skirmishing is scheduled for later in the year, and after several rounds of motions and document demands, such litigation usually results in a confidential settlement. In a way, the courtroom hostilities could be classified as just another line item in Blue Buffalo's marketing budget. "Their inability to compete successfully with natural pet foods is the key motivation for this frivolous lawsuit," Bishop said in his May 6 open letter. "We look forward to seeing Nestlé Purina in court."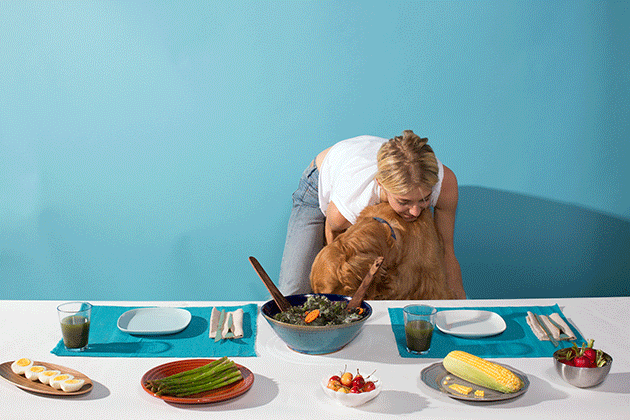 Before it's here, it's on the Bloomberg Terminal.
LEARN MORE