That Comcast Customer Service Rep Wasn't Going Rogue
By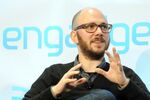 An eight-minute recording of a customer service agent refusing to end AOL Vice President Ryan Block's nine-year Comcast service has gone viral as an unfortunate—but typical—call from hell. Tom Karinshak, Comcast's senior vice president of customer experience, issued an official apology on the company's website stating that, "the way in which our representative communicated with them is unacceptable and not consistent with how we train our customer service representatives."
It turns out the rep wasn't going rogue, according to Lauren Bruce, a former Comcast customer account executive. "Unless a customer was moving, we were encouraged to use retention techniques," says Bruce, who started working at Insight Communications in Lafayette, Ind., in 2005. The company was later acquired by Comcast. "If someone is saying, 'screw my service, I hate you,' you would say, 'Hey, do you want phone too?'" recalls Bruce, who left Comcast in 2009. She declines to say where she is currently working.
Bruce says that Comcast employees were not asked to follow a script, but were trained to respond in a given way in certain scenarios. For example, if someone states that they are dissatisfied with service, the customer service representative must first ask why they are dissatisfied before proceeding with the request. The goal is always to retain customers or convince them to buy a higher-priced service.
In the call that went viral, the Comcast customer service rep refuses to acknowledge Block's request to terminate the service, instead asking, "Why is it that you don't want the faster speed?" and refusing to proceed until Brown explains why he is switching providers.
"In this situation, on the call—when the representative was demanding reasons—what he was trying to do was up-sell," Bruce says. "But you did have to enter reasons why someone was canceling. Sometimes it was better to just make something up and plug it in."
Agents have to fill out answers to a series of questions on their computer system, which can often move slowly, making customers even more agitated, Bruce explains. Block caught onto this process and eventually demanded that the customer service agent "move on to the next question" so that he'd comply with Block's termination request.
During her time at Comcast, Bruce attended an all-day training session, on a Sunday, four times a year. At the training session, 40 people would be lectured by a trainer who would give "pep talks" about the importance of retaining customers and making sales. In addition to managing calls, Bruce also worked at the counter, where she was instructed to try to convince customers to keep their service, even as they were returning cable gear following a processed cancellation.
Customer service representatives also have financial incentives to convince customers to keep their service, or better yet, upgrade. "You got a percentage, or chunk of money, every time you initiated a sale in the system," she says. "If you got a completed install at any time, even if over the wire, you got a kickback. If there were too many cancellations or downgrades, people started questioning your skill at the job." Bruce did not recall how much an employee would make for retaining a customer or initiating a sale.
A spokesperson for Comcast said the company's customer reps get about 100 hours of training each year, plus follow-up coaching, as needed. She acknowledged that reps "have the opportunity to earn additional compensation," based on their ability to keep customers from cutting the cord. "Like any good business, we try to keep our customers, but we are also doing it in a way that's respectful, and that's the way our representatives are trained to be respectful of customers."
Bruce added that sometimes people would call threatening to cancel knowing they could get a deal out of it. "It's not a collaborative process, it's a battle," she says. "When you win is when you retain the customer and get them to accept a service for free—like HBO—and they walk away happy." She referred to these resolutions as "slapping a band-aid on it" because they focused on keeping the customer for a further three months or six months, not finding a long-term solution.
Customer service agents are instructed to connect customers to a manager if they become particularly angry and insist on speaking with one. Yet Bruce says that in her office, managers were rarely accessible to the employees, so she often had to deny the request. "Comcast is trying to operate lean, so you weren't given the support you needed," she says.
The poor work environment made it difficult to help customers, she adds. "I always felt really disempowered to do the right thing. … It was all about the dollar," Bruce says. "They didn't care about the hours you had to work or whether or not their policies made sense for you in their job. The system was really outdated and slow, which is always a drag when you're trying to help someone efficiently." She adds that "management was poor" because of constant churn among supervisors.
Bruce says she's not surprised by what she heard on the call that went viral.  Yet she's disappointed that the customer rep has been made a scapegoat.  "You're the catcher's mitt for all the ire against the company … it's almost an impossible situation."