U.S. Sanctions Finally Hit Russia Where It Counts
By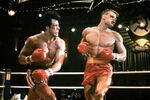 The U.S. just punched the Russian economy in the gut. Four months after the Obama administration first hit members of President Vladimir Putin's inner circle with travel bans and asset freezes over Russia's incursion into Ukraine and Crimea, the U.S. has finally done what so many people always thought it would take to get Russia's attention: target the country's state-owned banks, energy companies, and defense firms that make up the core of its resource-driven economy.
In an announcement on Wednesday afternoon, the Treasury Department's Office of Foreign Assets Control (OFAC) added some of Russia's biggest and most important institutions to its sanctions list (PDF). Among them are Rosneft, Russia's state-owned oil giant; Gazprombank, the finance arm of Russia's largest natural gas company; Novatek, a private company that competes with Gazprom; and Vnesheconombank, or VEB, the state economic development bank that facilitates Russian companies exports overseas.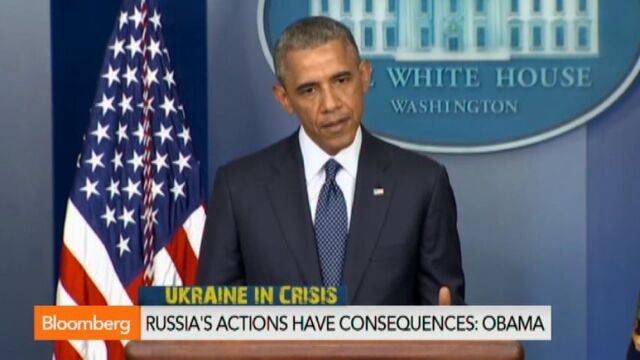 Though the language isn't precisely clear, it appears these companies will no longer be able to do business in U.S. dollars. Nor will they have access to American debt markets for loans lasting longer than three months. Cutting off a giant investment-intensive company like Rosneft from the world's deepest capital markets is a big blow. It'll likely raise its operating costs and make Rosneft less competitive. That could affect ExxonMobil, which has long-standing business ties with Rosneft, including a joint venture that includes plans to drill for oil together in the Arctic, frack shale fields in Siberia, and start construction on a natural gas export terminal in eastern Russia.
Indeed, the new round of sanctions comes as U.S. business groups were ratcheting up their opposition to just this sort of thing. Last month the Chamber of Commerce and the National Association of Manufacturers announced plans to run ads in U.S. newspapers warning that further sanctions will have consequences for U.S. workers and companies that do business in Russia.
Pre-existing contracts appear to be exempt from the sanctions. In April, Bloomberg reported that executives at Gazprombank and VEB were preparing for possible sanctions against them.
"This is what everyone thought should have happened in the first place," says William Taylor, a former U.S. ambassador to Ukraine. "It definitely raises things several notches. Taylor says the sanctions could end up increasing the cost of borrowing for Russian businesses and slow the economy there.
In the hours after the sanctions were announced, the ruble fell by the most in two weeks. "[Russia] is teetering on the edge now and this will be enough to push it over," David Riedel, president of Riedel Research Group, wrote in an e-mail to Bloomberg News.
These new sanctions come amid reports that Russian troops are again gathering at the border with Ukraine. While the first round had an impact on the economy, sparking $74.6 billion to leave Russia during the first six months of the year, it's not clear it truly altered Putin's strategy over Ukraine.
"The real question is to what extent do these measures isolate these companies and whether they begin to feel the costs of the Kremlin's decisions," says Sarah Mendelson, a senior adviser at the Center for Strategic and International Studies, who was until May the lead person at the U.S. Agency for International Development (USAID) responsible for democracy, human rights, and governance.
This time it appears as though the Europeans are more in step with the U.S. than they were this spring. EU leaders are meeting in Brussels to come up with their own response, which could include limiting Russian access to the European Bank for Reconstruction and Development and the European Investment Bank, along with sanctioning more Crimean individuals and institutions, according to Bloomberg.
"This is certainly a major escalation," says Samuel Charap, a senior fellow at the International Institute for Strategic Studies and a State Department official during President Obama's first term. The question, he says, is how far the U.S. is willing to go to keep Russia from trying to exert control over Ukraine. "I'm not sure we can inflict enough pain to make losing Ukraine palatable to Moscow," he says. "It's hard for us to imagine how important Ukraine is to them and how far they're willing to go. The question on a strategic level is 'How far is the U.S. willing to go?'"
Before it's here, it's on the Bloomberg Terminal.
LEARN MORE