Regional Casinos Give Aging Rockers a Fresh Chance to Shake Their Booty
Bands that no longer top the charts can make a good living at casinos
by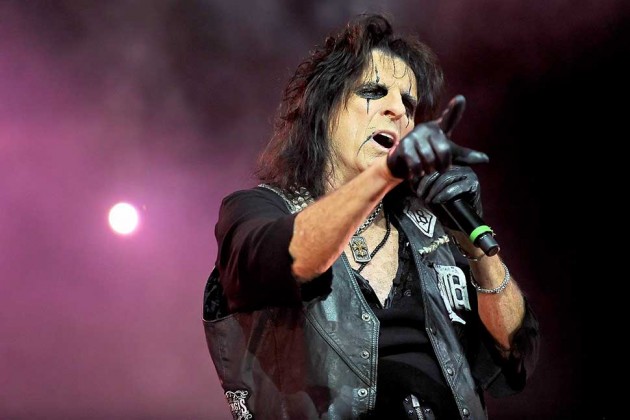 KC & the Sunshine Band's summer concert tour will make almost half of its 23 stops at casinos. That's just fine with lead singer Harry Wayne Casey. The 63-year-old performer, known for disco-era hits such as (Shake, Shake, Shake) Shake Your Booty and Get Down Tonight, says he likes the facilities at many of the venues—the hotel rooms, the restaurants, and the blackjack tables, where he aims to keep his losses below his performance fee. "I try not to play for free," he says.
Since Congress let American Indian tribes open casinos in 1988 and Iowa legalized riverboat gambling the following year, the number of states with Las Vegas-style resorts has risen to 39 from two. That translates into a lot of stages—and a lot of work for musicians. The regional casinos provide a nice living for bands of a certain age. And they've given fans, even in small towns, a chance to connect with artists they once loved, some of whom stopped producing new material years ago.
"Artists don't make money selling music anymore," says country singer Hank Williams Jr., whose schedule this year includes a stop at the Grand Casino in Hinckley, Minn. "Nowadays, all the money is in touring. With so many casinos opening up, it does provide many more places to play."
The established acts match the over-50 demographic of the casinos' best customers, according to Mitchell Etess, chief executive officer of the Mohegan Tribal Gaming Authority, whose Mohegan Sun casino in Uncasville, Conn., will host Mötley Crüe and Alice Cooper later this year. "It's just like back in the old days, when Tom Jones went to Vegas," Etess says. "It's a logical fit."
Resorts typically reserve about 20 percent of concert tickets as perks for high rollers. Mike Short, a 54-year-old payroll coordinator in Los Angeles, says he gets as many as three invitations a week from casinos for complimentary shows. He's seen Foreigner, Meat Loaf, and Joe Cocker at places like the Pechanga Resort & Casino in Temecula, Calif. Once, he was given six seats in the seventh row of a Sheryl Crow concert at the Harrah's in Laughlin, Nev. "It's a big draw," he says of the tickets. "Once you're down a few bucks, at least you've got something to walk away with."
Casinos typically book bands on slow weekdays to get more people in the door, says Jim Halsey, a Tulsa-based manager. His client the Oak Ridge Boys will play over 30 gambling halls this year at about $40,000 a night. Because of their multiple sources of revenue, casinos have advantages over standalone music venues, he says. They have as many as a dozen billboards advertising a show, something a small theater promoting one event can't afford.
For Casey, the growth in regional casinos coincided with his decision to return to performing in 1993 after a decade-long hiatus. He initially tested the waters at clubs playing with only two backup singers and recorded music. Now he tours with 15 people onstage at larger venues like the Hard Rock Hotel & Casino in Biloxi, Miss., and the Riverwind Casino in Norman, Okla. When he sees puzzled looks on the faces of younger guests in the audience, Casey tells the crowd, "Get a good look, this is what Justin Timberlake is going to look like in thirty years."
Before it's here, it's on the Bloomberg Terminal.
LEARN MORE