Can Puerto Rico Keep the Lights On?
A credit rating downgrade may keep the island from borrowing
By and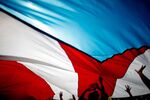 After Moody's Investors Service cut Puerto Rico's rating to B2, five steps below investment grade, on July 1, the price of the island's general obligation bonds plummeted to record lows. The downgrade puts Puerto Rico in a tough spot: No U.S. state or city with a credit rating that low has ever borrowed money in the public markets, according to data compiled by Bloomberg. "They're done," says Matt Dalton, chief executive officer of Belle Haven Investments, which manages $2.1 billion in munis. "They're not going to be issuing any more debt on the island. I don't see how they can bring people back to the trough at this point."
Puerto Rico and its agencies have operated for years on borrowed money—accumulating $73 billion in debt and, since 2000, paying Wall Street $910 million in fees for arranging its bond sales, Bloomberg data show. Its economy has contracted about 11 percent since 2006, according to its Planning Board. The unemployment rate of 13.8 percent is more than twice the U.S. rate.

If the government can't sell bonds at affordable rates, it will have to curtail services for its 3.6 million residents, 45 percent of whom live in poverty. The commonwealth has already started closing about 100 schools to help balance the fiscal 2015 budget. "We need to have guards in prisons," says Sergio Marxuach, policy director at the Center for a New Economy, a research group in San Juan that focuses on economic development. "We need to have public school teachers teaching." Anything else, he says, "could be fair game."
Like U.S. states, Puerto Rico can't file for bankruptcy protection. Governor Alejandro García Padilla signed a bill on June 28 that allows some public corporations, including its power company, to restructure debt outside bankruptcy. The governor described the move as a way to protect general obligation debt, but creditors took it as an affront. Franklin Templeton Investments and Oppenheimer Funds are challenging the law in court.
The Puerto Rico Electric Power Authority, which provides almost all the island's electricity, may have to choose between paying bondholders and keeping the lights on, Marxuach says. The utility, which carries $8.6 billion in debt, has negotiated with creditors to postpone to July 31 repayment of bank loans due during the month. Prepa, as the agency is known, may have to resort to rolling blackouts in residential areas so hospitals, schools, and businesses can function, Marxuach says. That would "bring home to a lot of people the magnitude of the crisis we're going through," he says. In a statement, Juan Alicea Flores, Prepa's executive director, said: "Prepa will continue to produce and deliver power."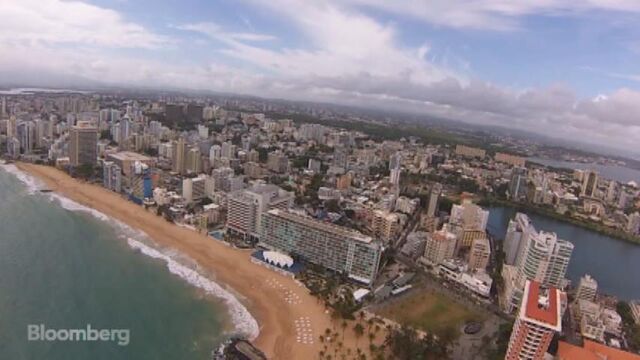 A rescue from Washington seems unlikely. Only the Federal Reserve has the required resources and authority to undertake a bailout, according to Stephen Myrow, managing partner at Beacon Policy Advisors and a former Treasury Department official. "But there is no indication that the Fed has any appetite to do that," he says. Pedro Pierluisi, the commonwealth's single nonvoting representative in Congress, has said he will try to measure the leadership's interest in helping the island. He isn't optimistic that Congress will act. "I don't see fertile grounds," he says.
BOTTOM LINE -
The bottom line: With $73 billion in debt and a credit rating of B2 from Moody's, Puerto Rico may not be able to issue additional bonds.
Before it's here, it's on the Bloomberg Terminal.
LEARN MORE