Great Expectations for Modi's First Budget
Investors hope the government will deliver on its pro-growth promises
By , , and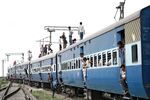 Investors have been euphoric in the two months since India Prime Minister Narendra Modi swept into office. Campaigning on promises to kick-start the economy, Modi's strong mandate has boosted confidence that he will carry through on his pro-business reforms—increasing spending on infrastructure and opening India to more foreign investment.
Modi's budget, expected to be released on July 10, will be the first step of a plan to revive the country's weak economy. It will also be a gauge of how willing he is to make unpopular choices. Cutting government subsidies is one of Modi's biggest challenges. In each of the past two fiscal years, food, fertilizer, and oil subsidies cost the government about 2.5 trillion rupees ($42 billion), equal to about half of the deficit each year. The subsidies "detract from spending on other things like ports and rail," says Glenn Levine, senior economist in Sydney with Moody's Analytics. "If ever there was a time to push through a tough budget in India, this is it," Levine says. "He has the political capital."
Modi has some room to maneuver, thanks in part to optimism about the economy's growth so far this year. Gross domestic product, which grew 4.9 percent in 2012 and 4.7 percent last year, will improve slightly in 2014, rising 5 percent, projects Moody's Analytics. It may reach as high as 6 percent next year.
Modi has been treading cautiously. A plan to raise passenger train fares, announced soon after he assumed office, has been modified in response to mounting pressure from citizens who took to the streets in Mumbai and New Delhi to protest the hikes. An increase in government-controlled natural gas prices has also been delayed. Although an advocate of free trade, he has imposed a higher tax on sugar imports, which should make local sugar growers more competitive and help reduce their debts. Modi has also extended costly tax cuts on cars, capital goods, and some consumer products to promote growth.
"India can't revive its economy by giving fiscal goodies to individuals," says Rajeev Malik, a senior economist at CLSA Asia-Pacific Markets in Singapore. "Difficult decisions are needed to engineer good days."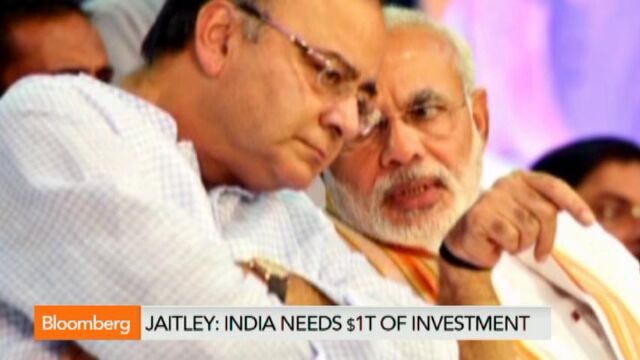 Still, given that Modi's Bharatiya Janata Party has a majority in the lower house of Parliament but doesn't control the upper house or most state governments, the prime minister will need time to make his mark. Modi's focus on "more governance and less government" is a break from Indian leaders since the country's first prime minister, Jawaharlal Nehru, says Madhav Nalapat, a political commentator and professor at Manipal University. Forcing cuts to popular subsidies too soon in his term could backfire. "He has about two to three years to show that his model works," says Nalapat. "If that happens, people will be willing to accept a certain amount of pain."
As Modi tries to keep Indian voters on his side, he'll need help from the heavens. In a country with limited irrigation networks, farmers rely on the annual monsoon to deliver 70 percent of the rainfall. This year's seasonal rains have been 42 percent lower than average since June 1. Jatin Singh, the chief executive officer of private forecaster Skymet Weather Services, puts the chance of drought at 60 percent. That could put pressure on food prices and lead to a spike in inflation.
Retail prices went up 8.3 percent in May. If inflation remains stubbornly high, central bank Governor Raghuram Rajan may be forced to intervene again. Since taking over at the Reserve Bank of India in September, he's raised interest rates three times and has said further tightening won't be warranted if consumer price inflation doesn't exceed 8 percent by the beginning of 2015.
India remains heavily dependent on oil imports, with its refiners getting 85 percent of their crude oil from overseas. Turmoil in Iraq could push energy prices higher. That, combined with a weak monsoon, could quickly cut short Modi's honeymoon with Indian voters and foreign investors. "The major risks for him are oil and water," says Rupa Rege Nitsure, Mumbai-based chief economist at Bank of Baroda. "His hands will be very, very tied."
BOTTOM LINE -
The bottom line: Modi's first budget will be judged in part by how much it curbs enormous but popular government subsidies.
Before it's here, it's on the Bloomberg Terminal.
LEARN MORE