Family Dollar: Please Come Again (for Beer and Wine)
By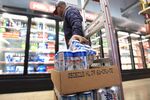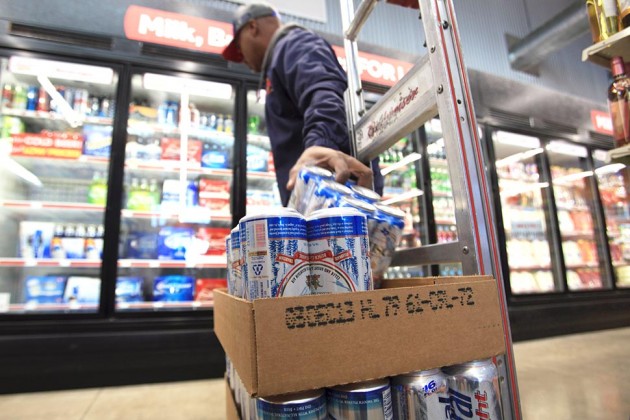 The U.S. economy remains brutal on Family Dollar's core, low-income customers, who have been making fewer trips there and spending less money. The dollar-store chain has been stocking up on grocery items to spur more business, which, in turn, is expected to boost the overall average sales ticket per trip as people tend to grab a few extra items.
The latest permutation of this strategy is a staple many of us won't live without: beer and wine. Family Dollar has been experimenting with selling alcohol at about 200 stores this summer, and the results have been strong enough for nationwide expansion of beer and wine sales.
The company announced the accelerated alcohol strategy on Thursday morning after reporting another weak quarter. And the alcohol happens to be part of the problem: beer, wine, and food are lower-margin items. But food and drink also tend to prompt more customer trips to the stores, a key element in Family Dollar's battle against what its executives describe as "trip consolidation," which has sucked customers out of the stores. Bring back the shoppers, the theory goes, and resurrect a flagging business with profit margins that have been sliding steadily for three years.
"Our observations are that it's still pretty tough out there," Family Dollar Chief Executive Officer Howard Levine told analysts. "The low-end consumer has not benefited from this recovery at all, and I think has even slipped back." He cited high heating bills from the past winter—an abnormally cold season practically everywhere—as hitting low-income Americans particularly hard.
Family Dollar forecast another slow quarter this summer, with sales little changed. Net income was 85¢ per share, below Wall Street's prediction of 88¢, while same-store sales fell 1.8 percent. Family Dollar shares rose slightly on Thursday.
Activist investor Carl Icahn last month acquired a 9.4 percent stake in the retailer, becoming Family Dollar's largest shareholder. "It is imperative that Family Dollar be put up for sale immediately," he wrote in a letter to the company. CEO Levine, the son of company founder Leon Levine, has about 9.3 million shares, or an 8.2 percent stake.
Family Dollar executives did not mention Icahn or his proposal for the company on Thursday but said the board and management are confident that strategy changes will help to improve financial performance. After Icahn, funds controlled by billionaire investors Nelson Peltz, John Paulson, and Steven Cohen are the three largest shareholders. Combined, the four men's firms own about 24 percent of Family Dollar's outstanding shares.
The company is closing about 5 percent of its locations—370 underperforming stores—in an effort it expects to finish by the fall. It's also adding about 400 brand-name items, mostly food, in stores to help drive traffic. Beer is another strong lure for shoppers, with the Fourth of July holiday weekend proving particularly robust, Levine said. "It's a trip that we weren't getting before," he said. "And we really like the basket [spending] characteristics that go along with it."
Before it's here, it's on the Bloomberg Terminal.
LEARN MORE