Viral Media Is Not Dead: Distractify Gains New Investors, Traffic
By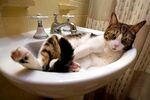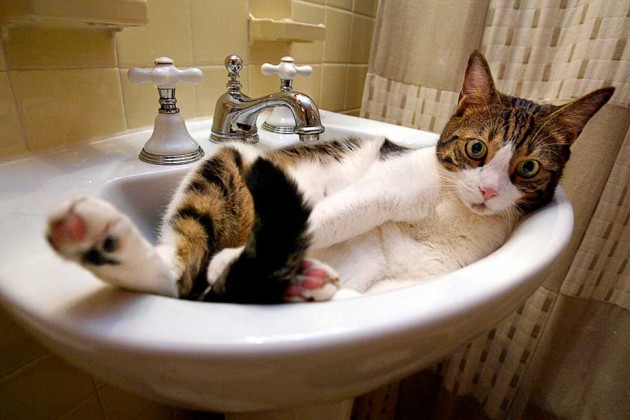 So much for the end of the viral media craze. Less than a year after its launching, the website Distractify has closed on a $7 million round of Series A funding led by Lightspeed Venture Partners.
Distractify, part of the recent wave of social media-oriented publishers, is rife with the kind of numerical lists and aggregated photos popularized by the likes of Reddit and BuzzFeed. Investors in the new round of funding include Lerer Ventures, the original backers of BuzzFeed. Some recent Distractify posts give a good sense of the editorial vision:
• 22 Animals Who Got Up On The Wrong Side Of The Bed This Morning
• 28 Ridiculous Things People Actually Buy For Their Kids
• 33 Photos That Prove That Special FX Are Modern-Day Magic
• 40 More Haunting Abandoned Places From Around the World
Thanks to heavy Facebook traffic—Distractify's page on the giant social network currently has 668,000 likes—the website has attracted a large audience in a short time. According to ComScore, Distractify was visited by 18.6 million unique visitors in the U.S. in May, topping many better-known viral-hit factories such as Upworthy (10.4 million) and Viral Nova (7 million).
Quinn Hu, 21, Distractify's founder and chief executive, was born in China, moved to the U.S. in 2000, and grew up in the upstate town of Amherst, N.Y. During his high school years he created a number of hit channels on YouTube, mostly catering to video game fans. After his freshman year of college at Georgetown University, he decided to drop out and pursue his burgeoning YouTube mastery full time.
Hu founded an online video-aggregation business, 2 Bucks Entertainment, in 2012. Distractify was born the following year, and Hu bootstrapped the nascent site with his profits from YouTube.
Hu currently runs Distractify out of temporary offices in Williamsburg, Brooklyn, and says he employs 10 full-time writers and a 15-person engineering team. In an interview last week, the Distractify founder described plans to use the infusion of cash, in part, to quadruple his writing staff. He also wants to bolster the startup's mobile apps. "We're going to spend pretty equally between our content creation and the technological side," says Hu.
There's been plenty of skepticism among media observers of late about the long-term viability and value of viral media businesses that rely so heavily on Facebook for traffic. Not long ago, Scott DeLong, the founder of Viral Nova, questioned the wisdom of viral websites loading up on big staffs, given the uncertainly of the current boom. "Any time there is an obvious bubble, it will burst eventually," said DeLong. "You need to be prepared for that."
This past December, Facebook announced it was tweaking its content-distribution algorithm to ensure that more "high-quality news content" appeared in news feeds. At the time, many observers predicted that the move could spell a major crash in traffic for viral publishers. And initially it seemed to. Viral Nova's unique U.S. visitors dropped to 8.7 million in February, down from 20.3 million the month before, according to ComScore. Likewise, Distractify saw its February traffic drop to 5.5 million unique visitors, from 8.5 million in January.
But in recent months viral publishers appear to have quietly bounced back. Distractify's traffic, according to ComScore, has grown in each of the past three months, hitting 18.6 million unique U.S. visitors in May. According to Hu, Distractify receives roughly 80 percent of its page views from Facebook users. That's less than a few months ago, he says, but still more than he feels comfortable with.
The goal is to diversify Distractify beyond its current reliance on Facebook-driven virality. "We've had a lot of success in social virality," says Hu. "We don't think that's the ultimate answer for media sites. There is a lot we have to do to convert all these users we've reached into a repeatable audience."
Distractify makes all its revenue via display advertising. With the infusion of cash, however, Distractify is likely to get into "more innovative" marketing genres, Hu says, such as branded content and native advertising.
The $7 million investment in Distractify is just another sign that venture capitalists haven't lost their appetite for viral publishers, despite an influx of competition. BuzzFeed might even be narrowing in on a massive, $200 million funding round, although some have cast doubt on the report.
"There are a lot of people who are trying to do this now," says Jeremy Liew of Lightspeed Venture Partners. "But there is a relatively small number of people who have gotten to this sort of scale." Distractify's Quinn, he says, is one of the few with scale. "He is an extraordinary entrepreneur."
The heavy reliance on Facebook, Liew concedes, is a real risk for Distractify. But he believes that ultimately it will be in Facebook's best interest to keep serving up lots of outside links to its users: "I genuinely believe that Facebook wants content discovery to be a core use case on Facebook," Lieu says, "just as it is on Twitter."
As for all the talk of viral-content fatigue, Liew believes much of the chatter is overblown. "You get a lot of people complaining about seeing these links, but people keep clicking on them," he says. "Us media watchers, our behavior is not representative. If we see something 10 times, there are still lots of normal people out there who haven't yet seen it."