pursuits
Star-Struck Bankers Are Investing in Movies Again
Netflix and China draw investors back to the movies
By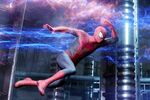 When Jay Cohen sought funding for a new independent film company, Wing and a Prayer Pictures, he had bankers falling over themselves to finance it. "We had seven banks call and offer us lines of credit," says Cohen, head of film financing and distribution at Beverly Hills-based talent agency Gersh and an executive producer of the 1994 comedy Swimming With Sharks. "They had never met anyone involved in the company," he says.
From big banks like JPMorgan Chase to billionaires like John Paulson, investors are putting their money into movies again after pulling back during the financial crisis. Filmmakers are able to borrow at the lowest rates since 2008, bankers say. "There is a lot more activity than I have seen in a long time," says David Shaheen, head of JPMorgan's entertainment industries group in Los Angeles. "There is increased comfort in the future of the business relative to a few years ago."
The success of Netflix and other streaming services has generated demand for content and brought in new revenue, which in turn has helped offset falling DVD sales that threatened studio profits. Expanding international audiences, especially in China, are also reassuring investors, says Lindsay Conner, co-chair of the entertainment and media practice at law firm Manatt, Phelps & Phillips.
The number of banks serving Hollywood shrank during the financial crisis, from 30 to 8, Shaheen says. Now about 20 banks are financing movie and TV projects. JPMorgan, which has been working with the studios since the 1920s, Comerica, and Union Bank have been joined by newer movie lenders such as East West Bancorp and OneWest Bank, which is co-owned by George Soros, Paulson, and Steven Mnuchin, the bank's chairman.
The cost of a bank loan to fund production today carries an interest rate of about 3 percentage points above lending benchmarks, plus additional fees that vary widely among the banks and investment funds. Interest rates hovered around 4 percentage points over benchmark rates during the crisis, bankers say. Film financing is attractive to banks because it requires some specialization, such as knowledge of production and distribution, that commands higher fees, says Joseph Woolf, head of media and entertainment at OneWest in Los Angeles. Now the rush to invest in movie projects is driving down returns for financial backers.
During the Cannes Film Festival in May, JPMorgan, OneWest, and SunTrust Banks agreed to lend $450 million to EuropaCorp, the European studio founded by Luc Besson, director of The Fifth Element, in the largest-ever financing for a non-U.S. film company. Gersh's Cohen says Wing and a Prayer Pictures attracted equity investors from Texas to Brunei.
Despite the glamour, not everyone is opening up their wallets. In April, Sony struck a deal with Citigroup and a unit of private equity firm Lone Star Funds for a $200 million debt and equity facility, people familiar with the deal say. Citigroup provided half that, with a $100 million loan to help finance a slate of as many as 15 pictures, including The Amazing Spider-Man 2 sequel released in May, say the people, who asked not to be identified because the terms of the deal are private. Sony has sought subsequent financing, they say, but no deals are imminent. The studio was seeking $750 million, the New York Times reported in December.
Financings for a slate of movies "are starting to crop up more in everyday dialogue, and a number of potential deals are being discussed," says JPMorgan's Shaheen. The challenge is finding equity investors willing to risk their money on several projects, he says.
Private equity and hedge funds mostly stay away from the business because of bad returns, says Amir Malin, managing principal of Qualia Capital, a New York media investment company. Aramid Entertainment, a film finance fund, filed for Chapter 11 bankruptcy protection in June, a move brought on by the cost of several lawsuits it had filed against producers who defaulted on movie loans. "When incentives of studios and co-financiers are not aligned, we have little choice but to sit back and watch the train wreck about to happen," says Malin.
Competition is fierce for lending to independent filmmakers, which typically raise money on a film-by-film basis. Distribution contracts, tax credits, and rebates payable by governments are good sources of collateral. "It is seen as safe money," says Lee McGuirk, a partner at the law firm DLA Piper. Meanwhile, there's no shortage of wealthy individuals who lend at low rates in exchange for receiving producing credits on a film. "There are more billionaires within 10 miles of where we are sitting right now than there were on the planet 10 years ago," John Sloss, founder of Cinetic Media, an advisory firm, said at the Cannes Film Festival in May. "They like hanging around the movie business."
Before it's here, it's on the Bloomberg Terminal.
LEARN MORE