How an IPhone Update Lowered New York City's Crime Rate
By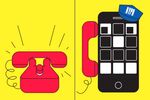 Apple's iPhones now allow owners to erase data remotely, even if the devices are stolen—a feature that will never generate the excitement of, say, fingerprint scanners or retina displays. But New York's attorney general credits the iPhone's new "kill switch" for a seemingly impossible achievement: lowering crime rates in the country's largest city.
Apple introduced the feature, dubbed Activation Lock, last September, giving someone whose phone is stolen the power to render the device inoperable from afar. In a report published Thursday, New York Attorney General Eric Schneiderman notes that robberies involving Apple products in the five boroughs dropped 19 percent over the first five months of this year, compared with the same period in 2013. Grand larcenies in New York City dropped 29 percent in that span. Since more than half of grand larcenies in 2013 involved a mobile device—and the overwhelming majority of those devices were Apple products—it seems reasonable to credit the iPhone kill switch with lowering the overall crime rate. (As of June 8, robberies had dropped 9.4 percent across the city this year, while grand larcenies had fallen 1.7 percent.)
Schneiderman's report is part of a wider campaign to compel the mobile-phone industry to make kill switches an industry standard. The idea is to discourage phone theft by making the devices less valuable on the black market. The report notes a 40 percent rise in the theft of Samsung Electronics products, which didn't have the same kill-switch feature. Samsung added it to newer devices in April.
Apple's introduction of the kill switch has indeed affected the market for stolen phones, says Paul Iliya of phone reseller iCracked. His company checks each of the phones it purchases against a database of stolen devices and rejects those linked to theft. In the past few months, he says, the percentage of flagged Apple devices has dropped noticeably.
But that doesn't mean no one wants stolen iPhones. ICracked sells many of its phones to overseas buyers. Recently, Iliya says, some buyers have been sending the company two sets of prices—one for unlocked phones and another for those crippled by the Activation Lock. "There is still a market for them," he says of the locked phones, "but they're paying 60 percent to 70 percent less." Iliya figures the locked iPhones are sold for spare parts.
Not always. Jay Davies, a New York photo editor (and, full disclosure, someone who attended my wedding), lost his phone in a cab in Manhattan last December. Three months later a man from Pakistan contacted him. The man had bought an iPhone for 23,500 Pakistani rupees—about $230—that was locked and displaying Davies's e-mail address. Would Davies be kind enough to unlock the phone? "I wouldn't ask him to eat $230, even if it's his fault for buying a locked iPhone," says Davies. "But I'll be damned if I'm releasing it."
The phone industry has resisted calls to embrace the kill switches, warning that the feature could be exploited by hackers. In recent months, however, the industry has largely given up the fight. Schneiderman boasted in Thursday's report that Google and Microsoft, the other two companies making prominent mobile operating systems for U.S. customers, are now on board with the smartphone kill switch. While he describes this a "major milestone," both companies actually already signed a commitment in April to have them in place by next summer.
In its report, Schneiderman's office says that waiting until next summer is unacceptable and suggests that Google and Microsoft might actually be ready earlier. Google has a developer's conference coming up next week, which would be a logical time to announce a new version of its operating system. Microsoft's new release seems a bit further off, but presumably its switch will be ready in the next 12 months.