Iraq Crisis Threatens Chinese Oil Investments
by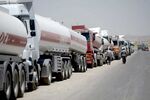 As the situation in Iraq worsens, China is showing increasing consternation. And while authorities have mainly issued broad statements of concern, it's no secret what worries those in charge in Beijing: the risks the crisis could pose to its Iraqi-sourced oil supply and China's three petro-majors, all active in the country.
You wouldn't know this from listening to Chinese officials. "The Chinese side follows closely the security situation in Iraq," and "hopes to see an early restoration of security, stability and order," was the boilerplate statement from foreign ministry spokeswoman Hua Chunying last Friday.
"The Foreign Ministry and the Chinese Embassy in Iraq will continue to follow closely the developments of the situation in Iraq and take all necessary means to ensure the security and the lawful rights and interests of Chinese citizens and institutions in Iraq," she continued.
While officials may not be so direct, that's not the case with others. The situation in Iraq will almost certainly drive up oil prices for China, which imports about 60 percent of its crude, Lin Boqiang, director of the China Center for Energy Economic Research at Xiamen University, warned yesterday.
So far the conflict has been in the north, away from Iraq's most productive oil fields, which are mainly located in the south. If the crisis engulfs the southern part of the country, Lin predicts, prices of Brent Crude will rise above $120 a barrel, the China Daily paper reported. (Up from about $113 a barrel today.)
China surpassed the U.S. in September of last year to become the world's largest net importer of crude oil and other liquid fuels, according to the U.S. Energy Information Administration. While U.S. total annual production is likely to rise 31 percent from 2011 to 2014, to 13.3 million barrels per day, driven largely by shale oil, Chinese production will grow only 5 percent, with 2014 production to be just one third that of the U.S., the EIA predicts.
Iraq is China's fifth-largest overseas oil supplier, behind top producer Saudi Arabia (which last year provided 19 percent of the country's 5.6 million barrels a day), as well as Angola, Oman, and Russia. Over the last five years, state-owned oil and gas giant China National Petroleum has rapidly expanded its presence in the Iraqi oil business. CNPC is now operating four projects in the as-yet-untouched southern part of the country, making it the single biggest foreign investor in Iraq.
Last year, CNPC produced 299 million barrels from Iraq, almost one-third of its overseas output.  Meanwhile, Chinese state enterprises, refiner Sinopec and offshore player CNOOC, have both made big investments in Iraq's oil industry.
Iraq, which pumps around 3 million barrels of crude a day, had been expected to reach 8 million barrels by 2035, according to the Paris-based International Energy Agency. By then, it was expected, 80 percent of Iraqi production would go to China. "Baghdad to Beijing is the new Silk Road of the global oil trade—oil from Baghdad and capital investment from Beijing," Fatih Birol, chief economist at the IEA, told Bloomberg Businessweek in January 2013.
"Within OPEC, Iraq remains the main source of most of the expected capacity growth, but this expansion looks increasingly at risk" because of Iraq's precarious security situation, Maria van der Hoeven, executive director of the IEA, wrote in the forword to the Medium-Term Oil Market Report, released earlier today.
While Iraq has been growing in importance as a source for China's energy needs, that's likely to change if the crisis continues much longer. China may instead focus more on tapping oil in Russia, Iran, and Oman, according to Li Li, research and strategy director at ICIS C1 Energy, a Shanghai-based energy information consultancy, English-language China Daily reported.
currentVote
noRating
noWeight
Before it's here, it's on the Bloomberg Terminal.
LEARN MORE