Pom Wins in the Supreme Court. Now it's Pom v. Coke, Round 2
By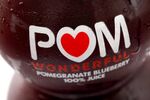 Supreme Court Justice Anthony Kennedy didn't mince words during oral arguments in April between Pom Wonderful and Coca-Cola. He said he found the labeling of a Coca-Cola product called Pomegranate Blueberry Flavored Blend of Five Juices misleading. That's because it contains only 0.3 percent pomegranate juice and 0.2 percent blueberry juice. On Thursday, Kennedy wrote on behalf of a unanimous court that Pom can sue Coke over the label.
The ruling means that food labels will come under increasing scrutiny, and it's possible many won't fare well. "The decision will now make claims on packaging and labeling additional fodder for competitive challenges, which will likely lead to an increase in brand wars," Linda Goldstein, a lawyer at Manatt Phelps & Phillips, wrote in an e-mail. Coke's lawyer had claimed that it would be a "logistical nightmare" for food companies to have to change labels in response to every lawsuit.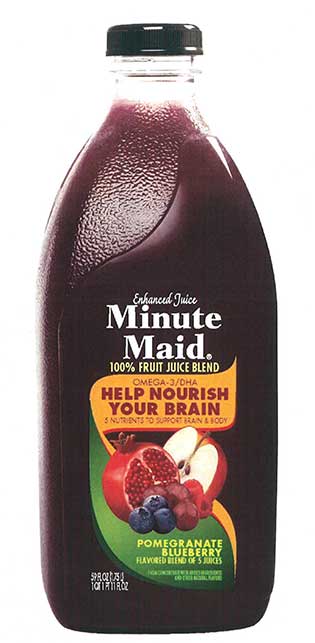 The issue under consideration wasn't actually the label, but the interplay between two federal laws. The Food and Drug Administration regulates beverage labels, and it allows companies to name drinks using the juices that provide the flavor even if they don't provide the volume. Coke's Pomegranate Blueberry juice is 99.4 percent apple and grape juice. Pom sued Coke in 2008 under the Lanham Act, which prohibits false and misleading statements about a product and can be invoked only by companies, not consumers. Lower courts had ruled that Pom couldn't sue because the FDA's rules supersede other claims.
Now the Supreme Court says Pom can proceed. "Competitors who manufacture or distribute products have detailed knowledge regarding how consumers rely upon certain sales and marketing strategies," Kennedy wrote. "Their awareness of unfair competition practices may be far more immediate and accurate than that of agency rulemakers and regulators. Lanham Act suits draw upon this market expertise by empowering private parties to sue competitors to protect their interests on a case-by-case basis."
Coca-Cola, in a statement e-mailed to Bloomberg News, said: "We intend to defend against Pom's claims that our labeling is misleading, and the evidence at trial will show that our product was not the cause of Pom's poor sales."
Meanwhile, Pom Wonderful is fighting separate accusations over its own advertising. The Federal Trade Commission says Pom's claims about the health benefits of its pomegranate drinks are deceptive. The company is appealing the commission's 2013 ruling; that case is pending before a federal appeals court.
Before it's here, it's on the Bloomberg Terminal.
LEARN MORE