New $500 Million Satellite Can See You From 383 Miles Away
The WorldView-3 satellite won't just watch the game—it will tell you who's on first
By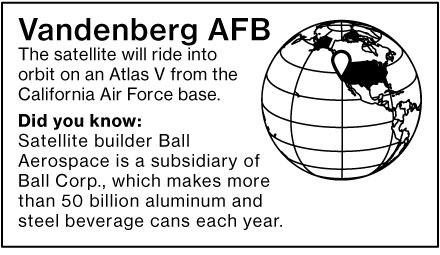 Most people use DigitalGlobe's satellites every day. They capture the super-realistic images on Google Maps and Bing maps. A wide array of corporate customers use these eyes in the sky for more specific targets, from mining companies looking for telltale clues of underground deposits to defense departments hunting for terrorists. Since the first of the Longmont (Colo.)-based company's five satellites made it into orbit in 1999, DigitalGlobe has amassed a huge collection of images—it's the equivalent of having a digital picture of the entire surface of the earth 90 times over.
On Aug. 13, the company plans to launch its sixth satellite: the WorldView-3. Featuring a 12-foot-long telescope and state-of-the-art electronics, it will collect more images at a higher resolution and go beyond the visible spectrum, using infrared technology to see through clouds and smoke. "This will be the most advanced commercial satellite there is," says Jefferies analyst Howard Rubel.

Before it's here, it's on the Bloomberg Terminal.
LEARN MORE