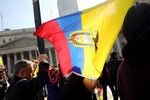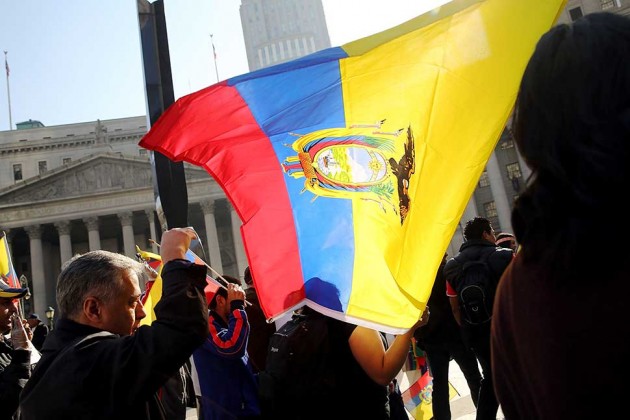 Update, 5:55 p.m.: In a court filing late on May 22, Patton Boggs asked Judge Kaplan to reject Steven Donziger's objection to the settlement. Donziger's objective, according to Patton Boggs, "is simply to generate publicity and cast a cloud over Patton Boggs." The law firm denied any ethical impropriety in dropping its Ecuadorian clients and withdrawing from the case.
The Chevron oil pollution litigation in Ecuador continues to generate acrimony and confusion in American legal circles.
The latest bizarre twist concerns Patton Boggs, one of the best known law and lobbying firms in Washington, D.C. Patton Boggs got into trouble with an uncharacteristic alliance with the controversial New York plaintiffs' lawyer suing Chevron in Ecuador. The law firm tried to get out of trouble by agreeing earlier this month to an unusual settlement with Chevron. The pact included an apology and expression of "regret" for ever having taken on the oil company.
Now the plaintiffs' attorney, Steven Donziger, has filed court papers objecting to the pact as an unethical betrayal of the Ecuadorian clients he and Patton Boggs once represented jointly. And his objection appears to have endangered Patton Boggs's merger with another major corporate law firm, Cleveland's Squire Sanders.
The online Am Law Daily reports that voting on the proposed Squire Sanders-Patton Boggs merger has been suspended:
"Squire Sanders partners said they were informed this morning about the suspension on a vote that had been scheduled for this weekend. The firm did not return a call for comment at press time. The decision was apparently connected to a filing Wednesday evening in a case brought by Chevron against former counsel in the massive Lago Agrio toxic torts case.

On May 21 plaintiffs in the Lago Agrio case against Chevron Corporation filed a motion in federal district court in Manhattan seeking to block a settlement struck earlier this month between Chevron and Patton Boggs, the Ecuadorian plaintiffs' former counsel. The motion claims that the settlement contains 'flagrant' ethical violations because Patton Boggs withdrew from representing its clients without informing them and announced a settlement with Chevron, the defendant in the case, without informing their former clients first.
Several points seem salient:
1. Donziger's accusing anyone else of unethical conduct seems ironic. On March 4, a federal judge in New York ruled that Donziger had orchestrated an elaborate "racketeering" conspiracy against Chevron, resulting in a multibillion-dollar judgment in 2011 in Ecuador against the oil company. U.S. District Judge Lewis Kaplan found that Donziger had used extortion, bribery, and fabricated evidence to win a verdict now valued at about $9.5 billion. Patton Boggs cited Kaplan's March 4 ruling as the main reason for abandoning its Ecuadorian clients, disavowing its alliance with Donziger, withdrawing from the pollution case, and even agreeing to pay Chevron $15 million in exchange for the company's dropping pending allegations of fraud against Patton Boggs. Donziger has denied wrongdoing and is appealing Kaplan's verdict.
2. Failure of the Squire Sanders merger could be devastating for Patton Boggs. Beyond the humiliation of surrendering to Chevron in the Ecuadorian case, Patton Boggs has suffered severe economic woes and partner defections. It badly needs to shore up its finances and reputation, and the Squire Sanders combination promised a way to do that. If Squire Sanders now backs away, Patton Boggs could see more partners flee, leading to a breakup or total collapse. As part of their response to the Patton Boggs settlement with Chevron, Donziger's team has threatened "to press claims against the [law] firm for damages caused by the settlement," according to a press release that Donziger's spokeswoman, Karen Hinton, issued via e-mail. That cannot sound appealing to Squire Sanders partners.
3. This case has become a parody of lawyering run amok. "We have seen litigation over litigation over litigation," Donziger said in the press release. That seems indisputable, although a lot of the questionable litigation has been initiated by … Donziger. While the lawyers file motions and hurl insults, oil contamination remains on the ground in Ecuador, and poor people lack medical care.
The question, of course, is not whether life is difficult for indigent farmers and tribal members in the rain forest. The question is: Who bears responsibility for the failure to address the polluted Amazon environment and related human suffering? Donziger and Ecuador's president, Rafael Correa, accuse Chevron. The oil company points the finger back at the government of Ecuador, its state-owned oil company, and even at Donziger, whose two-decade-long campaign has attempted to shift all culpability to the American oil industry. Resolution appears to be a distant hope.
Before it's here, it's on the Bloomberg Terminal.
LEARN MORE