TV Networks Bank on a Miniseries Revival
TV programmers are ordering up short series headlined by big stars
By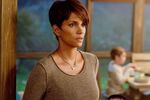 Summer is not just for reruns anymore. With more people viewing programs on demand via Netflix or tuning in to cable shows, which debut year-round, network executives are looking to fill their schedules with original programming and big-name stars. To do that, they're reviving a format from the 1970s—the miniseries—and joining forces with online providers to reach more viewers.
Short-run series often attract film stars who draw audiences and advertising, just as decades ago The Winds of War did with Robert Mitchum and The Thornbirds did with the "king of the miniseries," Richard Chamberlain. In July, CBS will air Extant, a 13-week-long sci-fi miniseries starring Halle Berry and produced by Steven Spielberg. It's one of several short "event series," as they're known, planned for the coming year.
"You can attract different talent for a 13-episode run than for a full season," says Todd Gordon, an executive vice president at Magna Global, the media-buying arm of Interpublic Group. "We all have busy lives. I don't have the endurance for a 20-episode season."
The revival of the miniseries was evident at this year's upfronts, the annual meetings at which broadcasters present their new shows to major advertisers. NBC, part of Comcast, touted four new short series, including A.D., a Biblical epic from reality-TV producer Mark Burnett. Fox unveiled two 10-episode series: Gracepoint, based on the British TV murder-mystery Broadchurch, and Wayward Pines, from M. Night Shyamalan, director of The Sixth Sense.
In May the network began broadcasting 24: Live Another Day, a 12-episode follow-up to the action-espionage series featuring Kiefer Sutherland that premiered in 2001 and ran for eight seasons. Fox expects the show, which will also be available on Amazon.com's Prime streaming service, to generate big profits, according to Chase Carey, chief operating officer at 21st Century Fox, the network's parent.
Conventional television faces growing competition from alternative programmers such as Netflix, Amazon, and Google's YouTube. Prime time audiences for the big four broadcast networks—Walt Disney's ABC, CBS, NBC, and Fox—are down 2 percent this year in the 18- to 49-year-old demographic advertisers target, according to Nielsen. The four have lost 21 percent of these coveted viewers since 2010. Ben Swinburne, a Morgan Stanley analyst in New York, expects upfront ad commitments for the broadcast networks to be flat this year, at $9.1 billion.
New forms of distribution can defray production costs for the networks, according to Leslie Moonves, CBS's chief executive officer. The network's Extant and the second season of Under the Dome, the first season of which aired last summer, were both financed by Amazon, which is releasing the programs on Prime. Sharing costs has given some programmers the confidence to skip the traditional one-hour pilot and go straight to making multi-episode dramas.
A&E Networks, owned by Disney and Hearst, is producing a remake of the 1977 miniseries Roots, one of the most-watched programs of all time. The company last year aired the miniseries Bonnie and Clyde on three of its channels—A&E, History, and Lifetime—attracting almost 10 million viewers on its first night. The company pools marketing dollars from its channels to promote special projects, according to CEO Nancy Dubuc. "The entire company is going to focus on Roots," she said at an April conference in Beverly Hills. "That is event television."