Meet the Father of the Modern IPO
Eric Dobkin turned to institutional investors to boost sales
by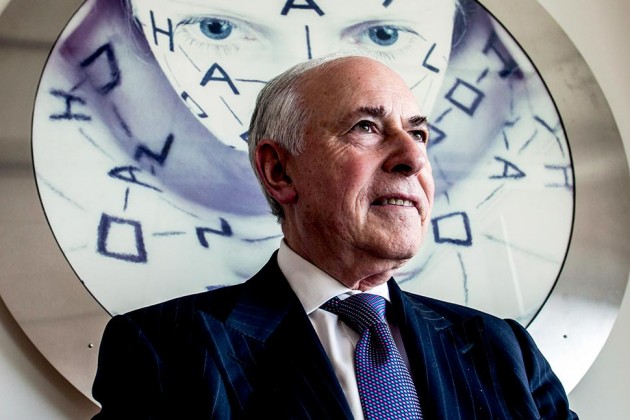 In 1984, Eric Dobkin was working for Goldman Sachs, selling stocks to professional money managers, when he was handed an assignment: The bank ranked a lowly ninth in underwriting new stock offerings. Fix it.
Dobkin, then 41, spent a few sleepless nights mulling the problem. At the time, initial public offerings were handled by thousands of regional stockbrokers peddling the shares to individual investors. It finally hit him one morning in the shower, he says. If Goldman Sachs could sell large blocks of equities to institutional investors, it could surely sell more initial offerings to them as well. Thus was born Wall Street's new model for raising money for corporations, earning Dobkin credit as the father of the modern-day IPO.
Tapping money managers like Fidelity Investments vastly broadened the pool of investors, while enhancing the role of Goldman Sachs and other banks as middlemen. "I almost kick myself—it became too obvious," says Dobkin, now 71. The new model "created a long-term relationship between companies and investors that really was the secret sauce of what this turned out to be."
Companies globally raised $150 billion last year in IPOs, up from $1.3 billion in 1980, adjusted for inflation, according to data compiled by Bloomberg. This year through April, more than 180 companies announced plans for IPOs. In what may turn out to be the biggest ever IPO in the U.S., Alibaba Group is expected to raise at least $20 billion in an offering later this year.
Equity underwriting has become one of Wall Street's most lucrative activities, with a pretax profit margin of 40 percent, according to research by Sanford C. Bernstein. Banks earned $18 billion for underwriting IPOs and other stock sales last year, up 23 percent from 2012.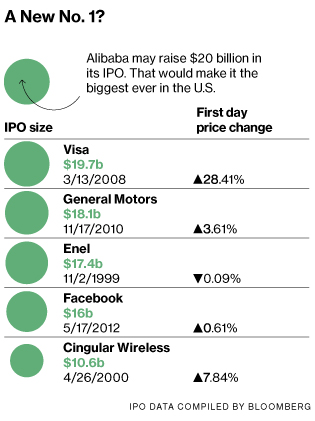 Critics of the IPO system say it's too expensive for companies going public and gives too much power to big investors and banks, while making it harder for individuals to get in on good deals. Companies paid about 5 percent in fees for IPOs in the U.S. over the past decade, data compiled by Bloomberg show. "It's a market where the middlemen, meaning the underwriters, take a really big slice of the pie," says Jay Ritter, a professor at the University of Florida who studies IPOs. Bankers say the fees are justified. "People try their best to do the right thing," says Dobkin. "Whether it's the investors learning the story, or the investment bankers or folks making sure the prospectus is written in the right way—it's a meritorious process."
Dobkin, who retired as a general partner 16 years ago, still goes to the office three days a week. He won for Goldman Sachs some of the most notable IPO underwritings since the 1980s, including those of Microsoft and British Gas. "I view Eric as the father of the modern equity capital markets," says Stephen Pierce, head of Goldman Sachs Equity Capital Markets.
Before 1985, about 80 percent of first-time shares were bought by retail customers, Dobkin says. Many were unsophisticated investors buying penny stocks, and they tended to get burned as the shares declined, says Ritter. A prospectus from Ford Motor to raise $658 million in 1956 illustrates a typical offering then. While seven banks are listed as the main underwriters, more than 600 brokerages also underwrote and sold the stock, with as little as 1,500 shares each. Almost 60 years later, Tesla Motors' IPO in 2010 had only four underwriters—Goldman Sachs, Morgan Stanley, JPMorgan Chase, and Deutsche Bank—which were responsible for selling all 13.3 million shares, mostly to big money managers.
One of the more controversial aspects of modern-day IPOs involves setting the initial price. If the price is set too high, the stock will trade lower on the first day, handing losses to early buyers. If the price is set low enough—known as the IPO discount—the big investors can make substantial gains through day-one pops. Yet that can result in the companies issuing the stock leaving money on the table by raising less capital than they could have. That untapped money amounted to $8.6 billion last year compared with $113.7 million in 1984, adjusted for inflation, according to data compiled by the University of Florida.
"The institutional investors are clients that matter more to investment banks," says Colin McLean, chief executive officer of Edinburgh-based SVM Asset Management, because banks will reap revenue through future deals with them. Companies issuing new stock, he says, "don't really have a lot of influence or expertise to say it's wrongly priced."
Google tried to find an alternative way to price its IPO in 2004. It used an Internet-based Dutch auction method, developed by former investment banker William Hambrecht, to allow the entire market—not just institutional investors—to determine the price. It didn't work out well. The major institutions decided to bid lower, so they still "maintained price influence" in the process, Hambrecht says. Google lowered its price to $85 from its original target of as much as $135.
Before it's here, it's on the Bloomberg Terminal.
LEARN MORE