Alpha Natural's Debt Reprieve Comes at Bondholder Expense
Charles Mead and Sonja Elmquist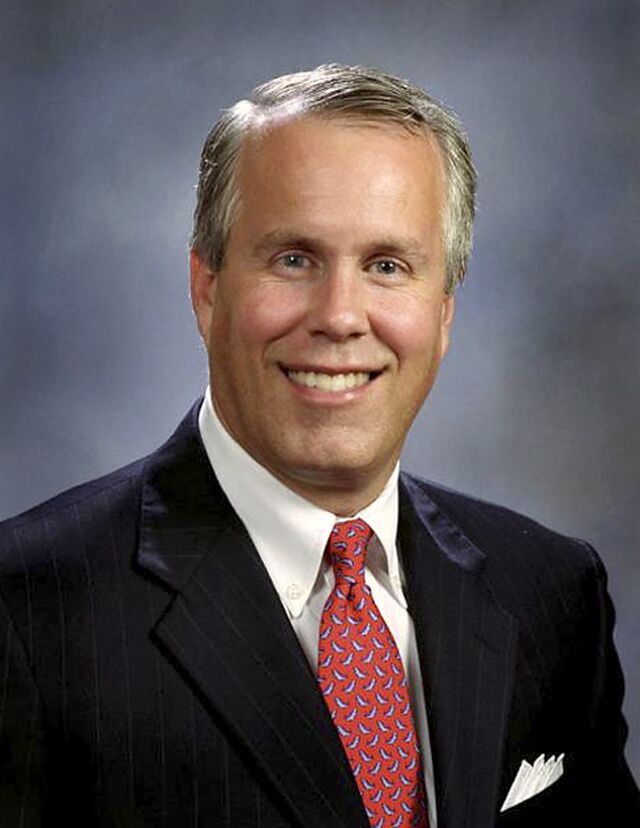 Alpha Natural Resources Inc. is buying itself time at the expense of unsecured bondholders.
Faced with the weakest coal demand in decades, the second-largest U.S. producer issued $500 million of higher-ranking notes this week to extinguish debt with "near-term maturities." The sale matches its biggest since 2011, when Alpha Natural bought Massey Energy in the industry's most-expensive takeover just as steelmaking coal prices peaked.
While the debt offering will help Alpha Natural weather a fourth straight year of losses, Standard & Poor's said holders of $2 billion of its bonds now face "negligible" recovery prospects in an event of a default. In the past two years, James River Coal Co. and Patriot Coal Corp. have filed for bankruptcy protection as slowing Chinese demand and greater supply from Australia caused prices to plunge.
"Right now the industry is under siege, so you just create liquidity now and worry about fixing your balance sheet later," Evan Mann, a senior bond analyst at Gimme Credit LLC, said by telephone from New York. "It buys everybody more time for there to be a recovery."
With the money from the offering, the cash-burning coal miner would be able to wipe out $159 million of convertible notes due in 2015. Excess proceeds also stand to boost the company's $2.1 billion liquidity cushion.
'Won't Default'
"By doing this we are taking steps so we won't default," said Alex Rotonen, a spokesman at Bristol, Virginia-based Alpha Natural. "We are preserving liquidity in an environment where we think it's going to improve in coming quarters."
While the new 7.5 percent, second-lien notes are backed by "substantially all of Alpha's assets" such as its coal and those of its units, the company's unsecured bondholders lack such collateral protection.
S&P lowered its rating on Alpha Natural's unsecured bonds to CCC+ after the debt sale was announced, indicating the securities are "currently vulnerable to nonpayment." In a report on May 13, analysts led by Chiza Vitta said those holders would recover 10 cents on the dollar or less in an event of a default, while owners of the second-lien debt, rated two levels higher at B, stand to receive as much as 70 cents.
Alpha Natural's $800 million of 6 percent debentures due June 2019, its biggest unsecured bonds, fell 1.25 cents yesterday to 79.25 cents on the dollar to yield 11.55 percent.
The bonds yield 10 percentage points more than comparable Treasuries, a level considered distressed.
Net Losses
The company has posted net losses for three straight years as markets for its two products, steelmaking coal and fuel used by utilities to generate electricity, have been beset by competition and weaker demand.
The price of metallurgical coking coal has slumped 64 percent since 2011 amid slowing growth in China, the biggest steelmaker, while miners in Australia boost exports.
Low prices for natural gas, which competes with coal as a source to generate electricity, combined with stricter emissions regulations, have prompted utilities to curtail use of the fuel. Even though domestic coal consumption increased last year, demand is still close to the weakest level since 1992, according to the U.S. Department of Energy.
While oversupply will continue to be a challenge this year, Chief Executive Officer Kevin Crutchfield said on a May 1 conference call to discuss first-quarter earnings that "we do see the potential" for improved pricing to take hold in 2015.
'Good Move'
The debt sale is "a good move given that you're going through a really tough cycle, and the name of the game is survival," Dave DeCoste, a credit analyst at Neuberger Berman Group LLC, which owns unsecured Alpha Natural bonds, said by phone from Chicago. "The additional liquidity and pushing out the maturity wall further as a net positive for the credit."
Costs dropped 13 percent from a year earlier to $1.3 billion in the three months ended March 31 as the company's liquidity increased from $1.9 billion at the end of 2013.
Available funds included $533 million of cash and equivalents, $645 million of marketable securities and $966 million of unused on its revolving credit line.
Alpha Natural still burned through $222 million of cash in the four quarters through March -- an annual deficit that analysts forecast will widen to $391 million by December, suggesting a sustained rebound won't be easy.
"We've all been thinking that the market's going to turn, and it seems to be elusive," Mann said.
Before it's here, it's on the Bloomberg Terminal.
LEARN MORE