business
Another Year of Losses for Sony and No Sign of Reprieve
By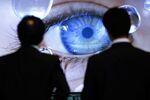 Sony today said it expects to lose ¥50 billion ($490 million) in the current fiscal year, which ends in March 2015. Even though the Japanese electronics and entertainment giant has been struggling for years, today's announcement comes as a surprise, since a Bloomberg-compiled average of 19 analyst estimates had Sony making a profit of ¥57.1 billion.
The last time Sony surprised investors with a downbeat assessment of its prospects was on May 1, when it spoiled the holiday mood by announcing that its loss for the 2013-14 fiscal year would be ¥130 billion, worse than the ¥110 billion loss it had forecast a few months earlier and much worse than the ¥30 billion profit it had forecast a few months before that.
The market took that announcement in stride as optimists argued that at least Sony was finally getting serious about the need to restructure: It's a good thing Sony is getting out of PCs, for instance, a business in which Sony was never a leader or even a close follower. Yes, dumping the PC business is costly in the short term, which is why Sony's earnings for 2013-14 took a hit, but the company eventually will be stronger.
A lot of additional money-losing businesses remain for Sony to dump, though. The company hasn't made a profit on TVs in years, and with stiff competition from South Korea and China, exiting the TV business is probably vital to any Sony turnaround. In its futile attempt to remain a player in TVs, Sony has lost ¥790 billion over the last 10 years, the company revealed today.
The problem is, even if Chief Executive Officer Kazuo Hirai accepts that there's no hope for Sony in the TV business, getting rid of it will be expensive in the short term. As today's surprise demonstrates, retreating from a money-losing business isn't easy. "The high cost to exit PCs shows that it will be even harder for Sony to exit TVs," Yasuo Nakane, an analyst at Deutsche Bank in Tokyo, told Bloomberg News. Sony is counting on the World Cup in Brazil to drive demand for its TVs, but Nakane says its expectations are "too bullish."
Sony is now assured of losses whether it holds on to TVs or gets rid of them. "If Hirai were in the U.S., shareholders would call for his resignation," Yasuaki Kogure, chief investment officer at Tokyo's SBI Asset Management, told Bloomberg. "Hirai will say he needs time, but the market can't wait."
There was some good news amid today's gloom. In China, The Amazing Spider-Man 2, the second installment in Sony's reboot of the Spider Man franchise, was No. 1 at the box office, the official Xinhua news agency reported on Tuesday. The movie, which captured 60 percent of the box office in the world's second-largest movie market, took in 286 million yuan ($45.9 million) last week, for a total of 349 million yuan since it opened on May 4.
Unfortunately for Hirai, Sony can't count on Spidey to rescue its TV business.
Before it's here, it's on the Bloomberg Terminal.
LEARN MORE