Coming Soon to an MBA Commencement Near You
by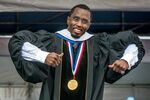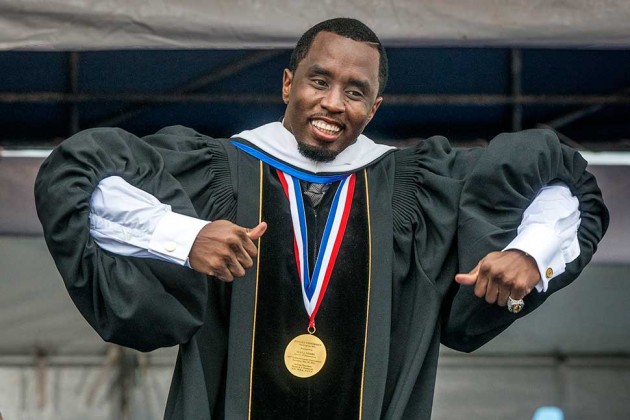 Commencement season started way back in March, if you count the speech that startup guru Steve Blank gave to MBAs at ESADE Business School in Barcelona. In the U.S., corporate executives are just beginning their annual campus speaking tours.
Last week, Whirlpool Chief Executive Officer Jeff Fettig spoke at Indiana University's Kelley School of Business, where his son Jay is a member of the graduating MBA class. Music mogul Sean "Diddy" Combs, meanwhile, toasted graduates at Howard University.
Here are some highlights of the commencement schedule for the week ahead:
• Former Microsoft CEO Steve Ballmer is addressing MBAs at the University of Southern California's Marshall School of Business on May 16. Tesla CEO Elon Musk is speaking at Marshall's undergraduate commencement on the same day.
• Robert Rowling, founder of TRT Holdings, which owns Omni Hotels and Gold's Gym, is speaking at the University of Texas, Austin's McCombs School of Business on May 16.
• Roger Ferguson, CEO of TIAA-CREF, will speak to MBAs graduating from Georgetown's McDonough School of Business on May 16. Former AOL CEO Steve Case speaks to undergrads there on May 17.
• William Demchak, CEO at PNC Financial, is speaking at Carnegie Melon's Tepper School of Business on May 17.
• Javier Palomarez, CEO of the U.S. Hispanic Chamber of Commerce, is speaking at Notre Dame's Mendoza College of Business on May 17.
• Carlyle Group co-founder and co-chief executive officer David Rubenstein speaks to Wharton's full-time MBA on May 18. Dan Tangherlini, who heads the U.S. General Services Administration, speaks to Wharton EMBAs on May 17.
• Students Brandon Guichard, Alfred Nicoll, and Stephanie Scuderi will be the graduation speakers for the University of Virginia's Darden School of Business on May 18.
• Roger Altman, founder and executive chairman at boutique investment bank Evercore Partners, will speak at Columbia Business School on May 18.
• Mark DiPaola, co-founder of mobile marketing company InMarket, will give a commencement speech to undergraduates at the University of California, Berkeley's Haas School of Business on May 19.
Before it's here, it's on the Bloomberg Terminal.
LEARN MORE