Racism Accusations? Donate to the NAACP
Companies accused of racism write checks to rehab their images
By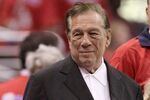 The National Association for the Advancement of Colored People moved quickly in April to cancel plans to bestow a lifetime achievement award on Donald Sterling, owner of the Los Angeles Clippers and a longtime NAACP contributor, who was caught on tape scolding a female friend for posting online photos with black friends. Many people were surprised to learn the civil rights organization ever meant to praise a man with a history of discriminating against blacks. They shouldn't have been. In 2009 the NAACP's Los Angeles chapter honored Sterling with its President's Award, shortly before he agreed to pay $2.8 million to settle federal civil charges that he unfairly treated blacks and Hispanics at L.A. apartment buildings he owns.
Sterling is one of several individuals and institutions with reputations in need of repair who've received accolades or favorable treatment from the NAACP, at times before or after large donations. At the May 15 gala where Sterling was supposed to pick up his prize, the group's L.A. chapter will honor executives from Wal-Mart Stores and FedEx, both major contributors embroiled in long-running controversies involving allegations of employment discrimination and antiunion activities. The companies deny the allegations.
The group's financial disclosures show each company gave the NAACP $200,000-$999,999 in 2011, the last year for which records are available. That year the U.S. Supreme Court backed Walmart in a major employment discrimination lawsuit brought against the company by women employees. The ruling made it harder to mount class actions alleging discrimination by employers. FedEx has settled many race discrimination claims, including a $53 million payout to truck drivers in 2007 and a $3 million settlement with ground delivery workers in 2012. The NAACP also accepted more than $1 million from Bank of America in 2011, the same year the bank agreed to pay a record $335 million in a federal lawsuit alleging predatory lending to minorities. Spokesmen for Walmart and FedEx said their companies have long supported the NAACP solely because of its good work. Bank of America didn't respond to requests for comment.

Peter Dreier, director of the urban and environmental policy department at Occidental College in Los Angeles, who wrote a recent Huffington Post article about the group's relationship with donors, says donating to the NAACP has become a painless way for corporations accused of racism to ensure a measure of sympathy, or at least silence, from the civil rights group, whose leaders rarely criticize the misbehavior of those who give it money. "The NAACP, with its glittering history of incredible activism, has become an empty shell," he says.
The NAACP isn't the only organization to spruce up big companies' reputations. "It's part of every communication specialist's playbook to align clients who have particular issues with nonprofits that are strong in those issues," says Sam Singer, a crisis communications strategist in San Francisco. At times, as with Sterling, it can backfire when the relationship between sinner and redeemer seems a little too convenient—or has the whiff of quid pro quo. Environmentalists have taken the World Wildlife Fund to task for accepting money from companies that use a lot of water and other natural resources, including Coca-Cola and Avon, then lending its respected panda logo to their corporate sustainability campaigns. The Urban League of Greater Atlanta earned the wrath of gay rights groups last fall when it honored Chick-fil-A Chief Executive Officer and donor Dan Cathy at its Equal Opportunity Day Dinner, despite Cathy's outspoken opposition to gay marriage.
The NAACP hasn't been too picky about where its donations come from. The late Benjamin Hooks, who ran the organization from 1977 to 1992, once joked that the only thing "tainted" about tobacco industry money was "there t'aint enough of it," according to tobacco industry documents from lawsuits against cigarette makers. A 2009 resolution condemning the industry for targeting blacks—who suffer an inordinate health toll from smoking—died without a floor vote at the NAACP's centennial convention, says Carol McGruder, co-chair of the African American Tobacco Control Leadership Council. "When you let unethical corporations associate themselves with our organizations, it makes them look like they're doing something for our community, and they're not," McGruder says. "The harm they do to our people is not offset by their corporate giving." An NAACP spokesman says it no longer gets tobacco company funding.
The NAACP's interim president and CEO, Lorraine Miller, wrote in an e-mail that money "does not buy corporations a free pass if their actions run afoul of our mission. We do not hesitate to stand up to, speak out against or even sue our corporate contributors when we differ on an issue of civil rights."
In 2009 the NAACP did sue a contributor, Wells Fargo, over alleged predatory lending practices targeting blacks, allegations Wells Fargo denied. But the group dropped the case in 2010, saying it would instead "work constructively" with the bank. Wells Fargo announced it would donate $2.5 million a year for five years to fund an NAACP financial literacy campaign. "The more we learned about each other, the more we decided to collaborate," says Wells Fargo Senior Vice President Gigi Dixon. The federal government didn't let the bank off so easily. In 2012, Wells Fargo agreed to pay $184 million to settle allegations that it steered black borrowers into subprime loans.
BOTTOM LINE -
The bottom line: The NAACP takes large sums from retailers and banks seeking help in sprucing up their public images.
Before it's here, it's on the Bloomberg Terminal.
LEARN MORE